Western Pennsylvania is home to numerous waterfalls within a 90 minute drive of Pittsburgh.
And while the waterfalls in the Laurel Highlands fit that bill as well, here are 7 more western Pennsylvania waterfalls that deserve equal attention, complete with directions to each one.
Simply click on the link / blue text in each waterfall description to see maps, directions, and additional photos of that waterfall.
---
Alpha Falls
Alpha Falls is a 35-foot tall, somewhat temperamental waterfall located at McConnells Mill State Park in Lawrence County.
While it takes a HARD rain to get this one flowing well in the summer, it does present with some spectacular ice formations in the winter.
---
Grindstone Falls
Don't look for Grindstone Falls on the "official" McConnells Mill State Park map, because it isn't on there.
But rest assured this 8-footer does exist in the southeastern portion of the park, a 10-minute hike from the parking area along Mountville Road.
---
Hell's Hollow Falls
Hell's Hollow Falls is actually an easy waterfall to get to, despite the name.
It's found at the end of a simple 10-minute hike along a fairly flat trail at McConnells Mill State Park in Lawrence County.
---
Freedom Falls
Freedom Falls in Venango County is located near the remnants of an iron forge and the ghost town of Freedom.
---
Rapp Run Falls
Rapp Run Falls is located on State Game Lands 72, just minutes from downtown Clarion.
---
Logan Falls
Logan Falls is located 9 miles from Marienville, Forest County, in the heart of the Allegheny National Forest.
---
Buttermilk Falls
Buttermilk Falls in Indiana County gives visitors the opportunity to walk behind the falls in this county park setting.
---
Nearby Attractions
As mentioned at the outset of this article, the Laurel Highlands of Pennsylvania are home to plenty of famous (some even world famous) waterfalls, all roughly 90 minutes east of Pittsburgh.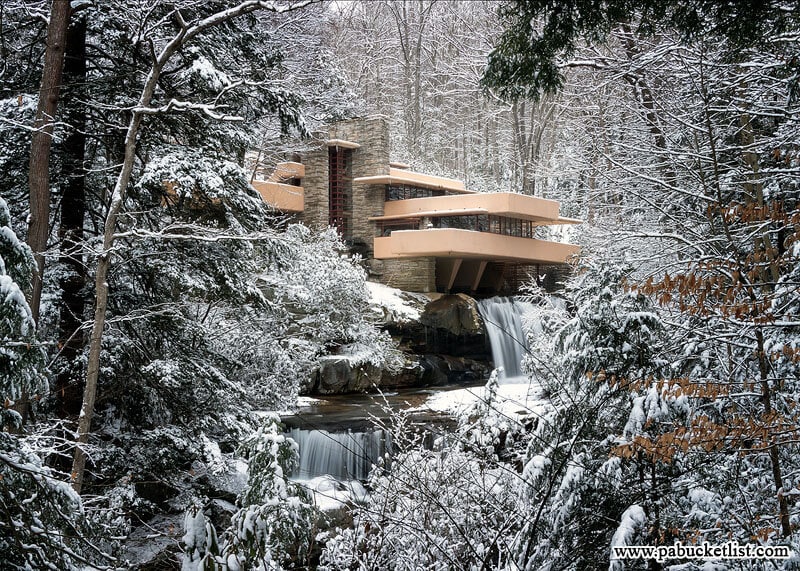 Here's my list of 20 must-see waterfalls in the Laurel Highlands.
---
Did you enjoy this article?
If so, be sure to like and follow PA Bucket List on Facebook, Instagram, and/or Pinterest to stay up-to-date on my latest write-ups.
Click on any of the icons below to get connected to PA Bucket List on social media!
---
Pennsylvania's Best AD-FREE Adventure Guide!