DelGrosso's Amusement Park (originally Bland's Park, named for a family farm that once stood there) has been a central PA tradition for more than 100 years!
And a big part of why this park is so popular is that so much of it is FREE to experience!
Parking – it's free!
Admission to the park – it's free!
The only things you pay for at DelGrosso's are ride tickets, games, food and drinks, and souvenirs.
---
The Rides at DelGrosso's Amusement Park
There are more than 30 rides at DelGrosso's Amusement Park, ranging from "kiddie rides" like the Helicopters pictured below, to the Crazy Mouse roller coaster.
You'll find the kiddie rides conveniently grouped together in "Kids Kingdom".
Moving on from kiddie rides to "family rides", the Wacky Worm is a popular mini-rollercoaster.
The Carousel has been housed in a wooden dome-shaped building at DelGrosso's Park for more than 75 years.
The Tipton Creek Railroad allows you to enjoy a relaxing train ride around the wooded Tipton Creek area of the park.
The Yo-Yo is a family ride in which guests are seated in swing style seats, raised vertically into the air, then rotated to create a swinging effect.
The Rock Star is a spectacular thrill ride that elevates riders 55′ above the midway, on top of a flying platform.
There truly are rides for all ages at DelGrosso's Amusement Park.
---
Food at DelGrosso's Amusement Park
The DelGrosso family name is synonymous in central PA with pasta sauce and Italian food, so it should be no surprise that the amusement park the family operates has fantastic food as well!
In addition to pizza and pasta dishes, you'll find decadent delicacies like funnel cake.
Or try a personal favorite of mine, with local flavor – the Mallo Cup ice cream sundae, using Mallo Cups made by Boyer Candies in nearby Altoona.
Laguna Splash Water Park
In addition to the free-admission amusement park, DelGrosso's operates Laguna Splash, a fantastic water park literally right across the road.
Admission to Laguna Splash does require the purchase of an "All-Day Fun Pass" (between $24-$27 when purchased online, depending on month), but this allows you to enjoy not only the water park, but unlimited rides in the amusement park as well.
A lazy river, water slides, and wave pool are some of the most popular attractions at Laguna Splash.
In addition to the water attractions, there are several great places to eat at Laguna Splash.
You can easily move back and forth between the amusement park and the water park via an elevated pedestrian bridge over East Pleasant Valley Boulevard.
---
Souvenirs at DelGrosso's Amusement Park
Both the water park and amusement park feature souvenir shops to get that all-important t-shirt letting the world know you've been to Delgrosso's!
My personal favorite is this "Peace, Love, and Pasta" design, a tribute to the Italian theme that can be found throughout both the water park and amusement park.
---
Directions to DelGrosso's Amusement Park
DelGrosso's Amusement Park is located at 4352 E Pleasant Valley Blvd, Tipton, PA 16684.
If navigated by GPS coordinates, use 40.630296, -78.288764 to find the large, free parking lot next to Laguna Splash.
---
Hours and Prices at DelGrosso's Amusement Park
The All-Day Fun Pass runs $31.95, but you can save $5-$8 by purchasing online; individual ride tickets are $.50 each (most rides take 2-4 tickets).
Laguna Splash operates from 11 am – 7 pm; DelGrosso's Amusement Park operates from noon until 8 pm.
The park is CLOSED ON TUESDAYS; be sure to check their OFFICIAL WEBSITE for any other closures or schedule modifications BEFORE VISITING!
---
Related Attractions
Knoebels Amusement Park near Elysburg, Pennsylvania is consistently ranked as one of the best amusement parks in the United States.
Like DelGrosso's, a big part of why Knoebels is so popular is that it offers free parking and free park admission.
---
Idlewild Park is Pennsylvania's longest-operating amusement park!
Idlewild Park as been named "Best Childrens' Park" by Amusement Today, and "Best Park for Families" by the National Amusement Park Historical Association.
---
Hersheypark is PA's largest and most-visited theme park!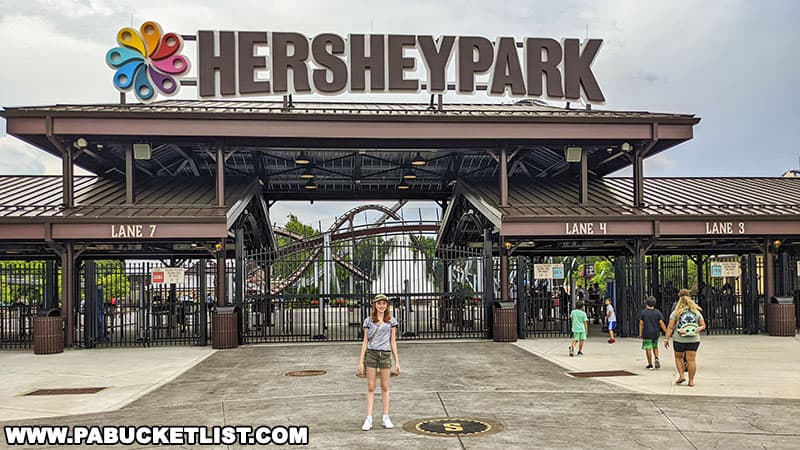 Spanning more than 120 acres and containing more than 70 rides (including 14 roller coasters), Hersheypark also includes a zoo, a waterpark, and a plethora of dining and shopping options.
---
Nearby Attractions
Fort Roberdeau was originally erected by General Daniel Roberdeau to protect local lead mining activities from British loyalists and their Native Americans allies during the Revolutionary War.
---
The Altoona Railroaders Memorial Museum in Blair County celebrates the lives of both railroad workers and railroading communities in central Pennsylvania.
---
12 Must-See Attractions in Blair County is your guide to even more great things to see and do near DelGrosso's Park and Laguna Splash.
---
Did you enjoy this article?
If so, be sure to like and follow PA Bucket List on Facebook, Instagram, and/or Pinterest to learn more about the best things to see and do in Pennsylvania!
Click on any of the icons below to get connected to PA Bucket List on social media.
---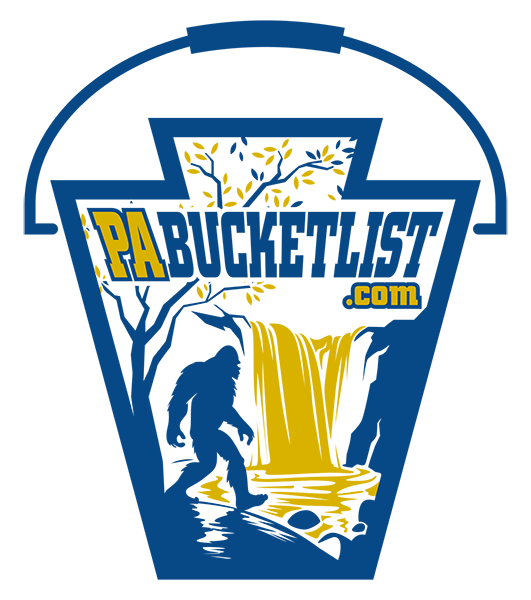 Pennsylvania's Best Travel Blog!