Freedom Falls is a 20 foot tall waterfall in a remote section of Venango County, Pennsylvania.
Despite the fact that this is a well known and popular spot for locals, those traveling to Freedom Falls from outside the area might have a little more difficulty finding it.
So I've assembled a list of helpful Freedom Falls FAQ's to help you out!
---
Freedom Falls FAQs
Is there a map to Freedom Falls?
Yes – I've created one just for you!
Freedom Falls is located a half-mile upstream from the Rockland Tunnel along the Allegheny River Rail Trail.
The falls are located midway between the towns of Kennerdell and Emlenton in Venango County.

Do you have GPS coordinates for Freedom Falls?
Yes – use GPS coordinates 41.23703, -79.74797 to navigate to the parking area along Rockland Station Road.
Follow the well-worn path downhill from the parking area to the falls 150 yards away.
The GPS coordinates for Freedom Falls area 41.23666, -79.74650.
Why is it called Freedom Falls?
Because the waterfall is situated next to the ruins of the early 1800s village of Freedom.


Is there anything left in the village of Freedom to see?
All that remains now is the ruins of the Rockland Furnace iron furnace.

What body of water is Freedom Falls on?
Freedom Falls lies on Shull Run, a tributary of the Allegheny River 900 yards downstream.

What else is there to see at Freedom Falls?
Aside from the falls themselves and the aforementioned Rockland Furnace, the Rockland Tunnel and Allegheny River Rail Trail are located just downstream from Freedom Falls.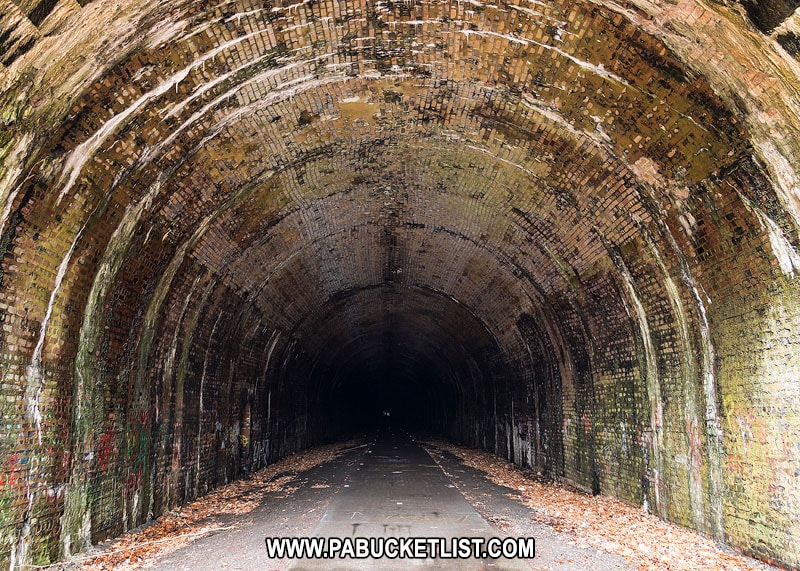 ---
Exploring Freedom Falls
Initially when you walk down the hill from the parking area to the falls, you'll have a terrific side view of Freedom Falls.
When Shull Run is flowing high, as it was when I took these photos, then it's best to stand a fair distance downstream to avoid the spray coming off of Freedom Falls.
Unless you're a fan of water spots on your photos, which I am not.
In the photo below you can see a fellow photographer standing on the left side of Shull Run, to give you a sense of scale.
It's in the neighborhood of 20 feet tall and 50 feet wide.
The forest around Freedom Falls has swallowed up almost all evidence of the village of Freedom that once stood next to it.
All that remains now are the Rockland Furnace and towering hemlocks.
---
Exploring Rockland Furnace
Rockland Furnace was an iron furnace built in 1832 and in operation until 1854.
An informational sign along the Allegheny River Rail Trail just downstream describes the furnace in greater detail.
It's likely that the the entire forest around what is now Freedom Falls was stripped bare during this time period.
Furnaces like this required nearly an acre of hardwood forest per day be cut down and turned into charcoal as part of the iron making process.
The stonework has held up remarkably well considering the furnace was last used more than 160 years ago!
---
Exploring the Rockland Tunnel
Downstream a half-mile from Freedom Falls you'll find the Rockland Tunnel, part of the Allegheny River Rail Trail.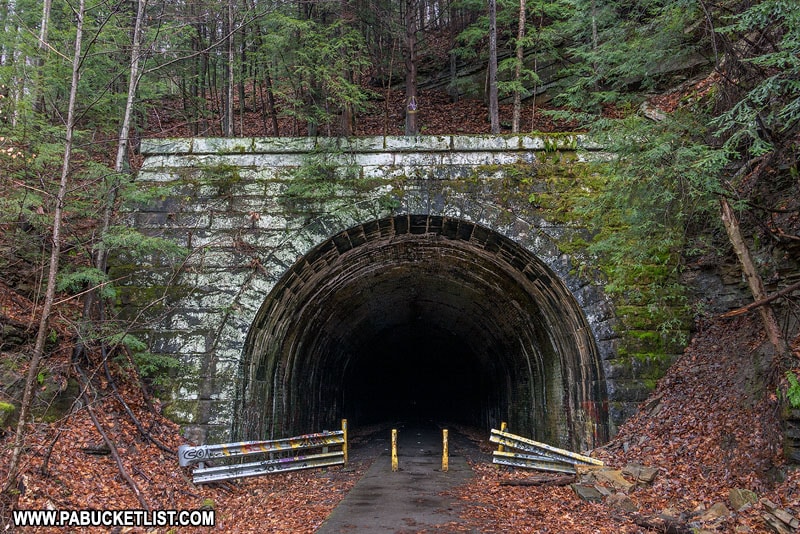 A historical sign near the tunnel entrance tells you more about the construction of the Rockland Tunnel.
Standing inside the Rockland Tunnel, I couldn't help but think of the much-longer Big Savage Tunnel along the Great Allegheny Passage.
There are plans to connect the two rail trails (Great Allegheny Passage and Allegheny River Rail Trail) in Pittsburgh, at some point in the future.
---
Nearby Attractions
Logan Falls in neighboring Forest County is an easy hike in the Allegheny National Forest.
---
Rapp Run Falls in neighboring Clarion County is a 10 foot tall waterfall located on State Game Lands 72, just outside of downtown Clarion.
---
Springfield Falls is a beautiful roadside waterfall in neighboring Mercer County.
---
Brady's Bend Overlook in Clarion County is one of the finest roadside vistas in Pennsylvania!
---
Hell's Hollow Falls is only 45 minutes south of Freedom Falls at McConnells Mill State Park.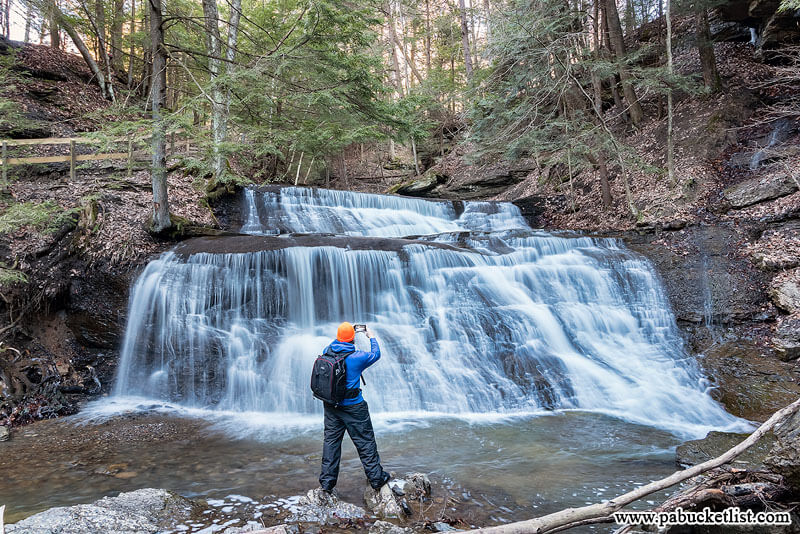 ---
Grindstone Falls is another outstanding western PA waterfall, and also located at McConnells Mill State Park.
---
The Best Waterfalls Near Pittsburgh Road Trip is an epic 358 mile round-trip adventure of a lifetime!
---
Still not convinced you need to explore Freedom Falls in Venango County?
Then check out this video!
---
Did you enjoy this article?
If so, be sure to like and follow PA Bucket List on Facebook, Instagram, and/or Pinterest to stay up-to-date on my latest write-ups about the best things to see and do in Pennsylvania!
Click on any of the icons below to get connected to PA Bucket List on social media.
---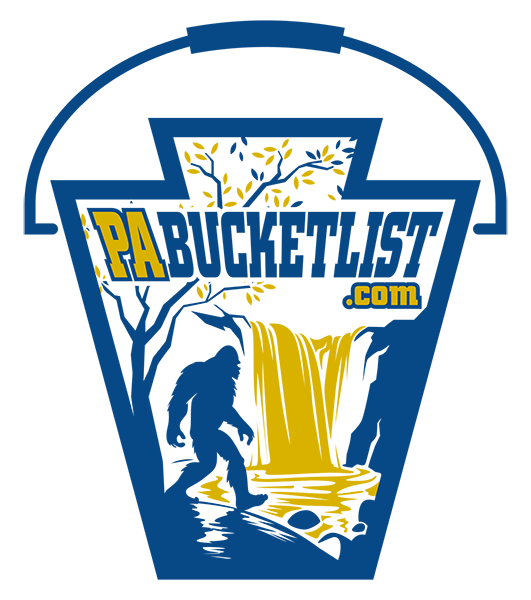 Pennsylvania's Best Travel Blog!