Visiting Grindstone Falls at McConnells Mill State Park requires a bit of detective work.
After all, it doesn't appear on any "official" park maps.
But rest assured, it does exist, and in the following paragraphs I'm going to tell you exactly how to find it.
So if you enjoy a good "treasure hunt", read on!
---
Grindstone Falls FAQs
Where is Grindstone Falls located?
Grindstone Falls is located in the southeastern portion of McConnells Mill State Park (Lawrence County).
How tall is Grindstone Falls?
Approximately 8 feet tall.
Can I navigate to Grindstone Falls using GPS?
Yes – the GPS coordinates for Grindstone Falls are 40.915499, -80.194653
Is the trail to Grindstone Falls blazed?
The trail is not blazed, but is well-worn and obvious. Despite not being on the "official" park map people have clearly been visiting Grindstone Falls for many, many years.
---
Getting There
How to Find Grindstone Falls at McConnells Mill State Park
Navigate to the intersection of Mountville Road and Nye Road, 3 miles west of Portersville.

The parking area for visiting Grindstone Falls is located 400 feet east of the intersection of Mountville Road and Nye road at the following GPS coordinates: 40.911096, – 80.195421.

From the parking area along Mountville Road, walk 400 feet west along the lightly-traveled road to the crest of the hill and a road leading to a cell phone tower pad.

At the crest of the hill you will see this gated road leading to the cell phone tower. Walk around the gate and towards the tower. DO NOT park in front of or otherwise block the gate.

Proceed to the back left corner of the gravel cell phone tower pad.

The trail to Grindstone Falls begins here.

Hike 0.3 miles through open hardwoods along the unblazed but well-worn trail.

At 0.3 miles the trail bears rather sharply to the right and enters a hemlock grove.

At 0.4 miles arrive at Grindstone Falls.

Hiking at a comfortable pace and stopping to take a few cell phone shots along the way, I normally cover this distance in just under 10 minutes.
---
Photographing Grindstone Falls
To get the best look at Grindstone Falls you'll want to get down to stream level.
There are several spots along the right side of stream (same side the trail is on) where you can pick your way down the bank to Grindstone Run.
Or you can simply cross the top of the falls (Grindstone Run is very shallow above the falls) and drop in from the opposite side of the stream.
From the right side you can get a close look at the layers upon layers of rock that make up the stream bed.
I'd feel comfortable saying Grindstone Falls is a good 8 feet tall, and 10-12 feet wide.
Downstream from Grindstone Falls are many picturesque cascades.
As with any waterfall hike, use caution and tread carefully when hiking the Grindstone Run stream bed.
Once you've had your fill of Grindstone Falls, simply retrace your steps back up the hill from the falls to Mountville Road and your vehicle.
For a waterfall that doesn't "officially" exist, Grindstone Falls is one exceptional little spot at McConnells Mill State Park!
---
Still not convinced you need to visit Grindstone Falls?
Then check out this video!
---
Nearby Attractions
Speaking of exceptional spots, Hell's Hollow Falls is a mere 10 minute drive from the Grindstone Falls parking area.
And 35 foot Alpha Falls is the tallest waterfall at McConnells Mill State Park.
Be sure to check out 6 Must-See Attractions at McConnells Mill State Park for more travel ideas.
---
Looking for More Western Pennsylvania Waterfalls?
Buttermilk Falls in neighboring Beaver County is one of a handful of Pennsylvania waterfalls that you can literally stand BEHIND!
---
Big Run Falls in nearby New Castle is a 20 foot tall waterfall at the heart of an abandoned amusement park turned nature park.
---
Freedom Falls is approximately 45 minutes north of McConnells Mill State Park in Venango County.
---
Rapp Run Falls is also to the north in Clarion County.
---
And Logan Falls is located to the north in Forest County.
---
Moraine State Park is a 16,725-acre recreational area located in neighboring Butler County.
---
Did you enjoy this article?
If so, be sure to like and follow PA Bucket List on Facebook, Instagram, and/or Pinterest to stay up-to-date on my latest write-ups about the best things to see and do in Pennsylvania!
Click on any of the icons below to get connected to PA Bucket List on social media.
---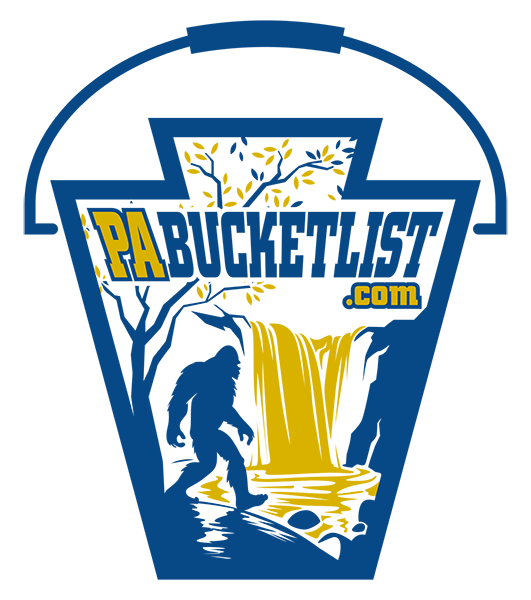 Pennsylvania's Best Travel Blog!