The Isett Heritage Museum in Huntingdon County houses and displays over 40,000 items from everyday life in the 19th and 20th centuries.
Comprised of 3 large buildings (one of which is a repurposed barn), the Isett Heritage Museum may be the most floor-to-ceiling packed with artifacts museum I've ever set foot in!
And if you're over 40, odds are you're going to find SOMETHING from your childhood on display at the Isett Heritage Museum.
---
History of the Isett Museum
Huntingdon County native Melvin Isett spent his entire lifetime collecting antiques and memorabilia, with dreams of opening a museum someday.
In 2001, he made that dream a reality and put his collection on display at the museum which bears his name today.
---
Building One
Building One is a renovated 1940s barn, housing many of the 1800s antiques in the museum's collection.
A vast array of hand tools and farming equipment are displayed in this building.
As is a former local dairy bar.
A local tinsmith's shop has also been recreated Building One.
One of the more "modern" exhibits in Building One is a display of vintage radios.
---
Building Two
Building Two is a more modern (and larger) building, filled with even more antiques and collectibles.
From vintage washing machines…
to antique musical instruments…
to classic cars…
to a large model train display that recreates part of downtown Huntingdon.
Building Two at the Isett Museum is packed with memories and memorabilia.
Be forewarned though – you'll be exposed to Cooties in the vintage toy exhibit!
---
Building Three
Building Three begins with an impressive collection of cameras from the 1800's to present.
There is also a large section dedicated to military memorabilia from local soldiers.
A recreated kitchen full of vintage furniture and appliances reminded me a great deal of the grandparent's house.
A number of beautiful artifacts from local houses of worship have been preserved here as well.
---
Hours and Directions
The Isett Museum is located at 11941 Stone Creek Ridge Rd, Huntingdon, PA 16652.
The museum is open April-November on Mon-Sat from 8am-5pm, and Sun from 12pm-5pm.
The Isett Museum is open December-March on Mon-Fri from 8am-5pm, and weekends by appointment.
Admission is $10 for adults and $6 for students.
Allow yourself at least two hours to fully explore all the Isett Heritage Museum in Huntingdon County has to offer!
---
Related Attractions
15 Must-See Attractions in Huntingdon County is your guide to even more recreational opportunities near the Isett Heritage Museum.
Mountains, lakes, waterfalls, museums, covered bridges, railroads, hiking trails – Huntingdon County has them all!
---
The State Museum of Pennsylvania in Harrisburg preserves the natural and man-made history of the Keystone State, from prehistoric times to the present day.
---
Did you enjoy this article?
If so, be sure to like and follow PA Bucket List on Facebook, Instagram, and/or Pinterest to learn more about the best things to see and do in Pennsylvania!
Click on any of the icons below to get connected to PA Bucket List on social media.
---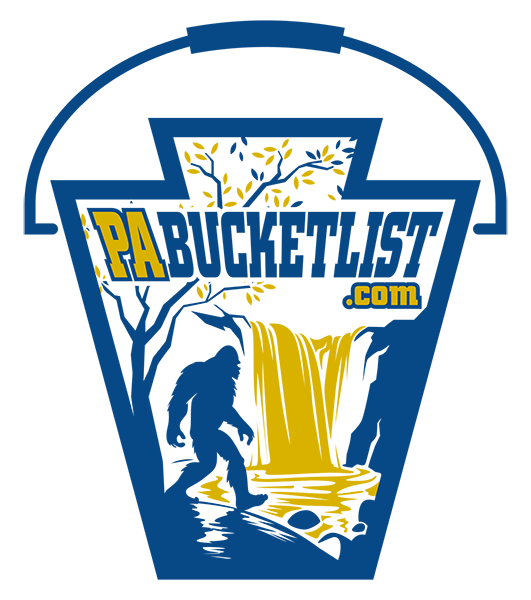 Pennsylvania's Best Travel Blog!