If you're looking for information about Tytoona Cave in Blair County, Pennsylvania then you're in the right place!
---
Tytoona Cave is located in Sinking Valley, Blair County, between the cities of Tyrone and Altoona (thus the cave's name).
The cave and the surrounding 6.8 acres of property is owned by the National Speleological Society (NSS), based in Huntsville, Alabama.
The cave is managed as part of a nature preserve, open to visitors from 6AM to 9PM.
According to the NSS, "The first 1,000 feet of the cave are easily accessible by novices and is an excellent location to educate visitors about the cave's geology and hydrology".
Sinking Run flows through the cave, rising back to the surface over a mile away at Arch Spring (on private property, but readily visible from Kettle Road).
Historical records of the cave date back to 1788, and it was noted on county maps from the early 1800s.
---
How to Find Tytoona Cave
Tytoona Cave is easy to find, as it's marked on Google Maps and shows up on most vehicle GPS navigation systems.
Parking is at a pull-off along the berm of Morrow Road, at GPS coordinates 40.602166, -78.217494.
The entrance to the Nature Preserve is well marked and visible from the road.
At the entrance kiosk you'll find some rules and regulations, as well as pamphlets on Tytoona Cave, the NSS, and bats.
Just beyond the kiosk, a set of wooden stairs leads to the bottom of the sinkhole and the cave entrance.
Exploring Tytoona Cave
Tytoona Cave is open to responsible caving all year, according to the NSS website.
On a typical summer afternoon you can expect to find young and old alike enjoying the scenery at the cave and nature preserve.
If you're visiting in the winter, I HIGHLY recommend microspikes or crampons to get down to stream level, and as always, EXPLORE AT YOUR OWN RISK!
The cave entrance, located in a massive bed of Trenton limestone, measures about 40 feet across and 12 feet high.
The first 1,000 feet of Tytoona Cave is essentially a horizontal walking passage, but going any further requires diving equipment – do not attempt this without permission of the NSS!
Not wanting to disturb any bats that may hibernate in the cave, I venture no further than just inside the entrance when visiting in the winter.
But even that makes the trip to the cave worthwhile, as there are indeed some unique ice formations to be found.
Tytoona Cave is certainly one of the more interesting natural attractions in Blair County, and well worth a visit if you're passing through central PA!
---
Related Attractions
Lincoln Caverns gives visitors the opportunity to explore an incredibly beautiful world far below the surface of neighboring Huntingdon County!
---
Coral Caverns in Bedford County is home to a 420-million year old fossilized coral reef!
---
Laurel Caverns is billed as "Pennsylvania's Largest Cave", and is a great way to spend an hour or two BENEATH the Laurel Highlands!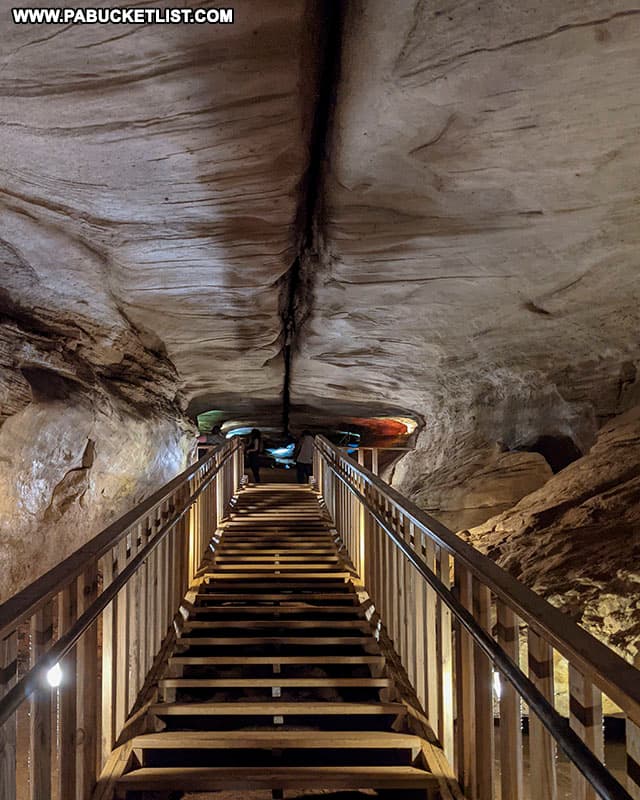 ---
Penn's Cave in Centre County offers the only cavern tour in the United States that is conducted completely by boat!
---
Woodward Cave in Centre County contains 5 large rooms, hundreds of yards of tunnels and passageways, and the largest stalagmite in Pennsylvania!
---
Indian Echo Caverns is a beautiful "show cave" located 3 miles west of Hershey in Dauphin County.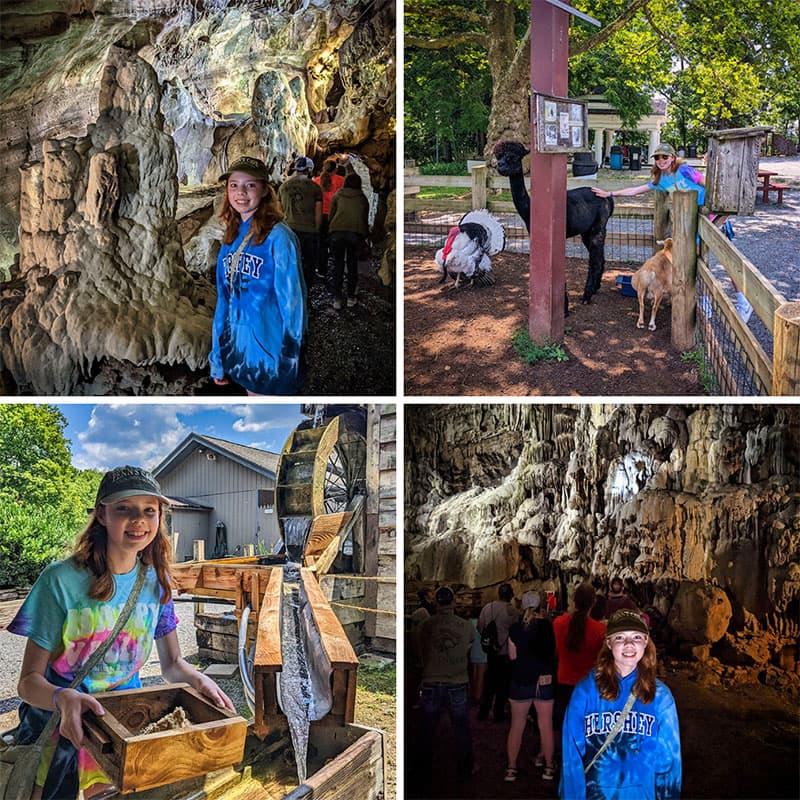 ---
Crystal Cave in Berks County was the first "show cave" to open in Pennsylvania, with official tours beginning shortly after it was discovered in 1871!
---
Lost River Caverns near Allentown gets its name from an entirely underground river system that passes through the cave.
---
Nearby Attractions
Fort Roberdeau was originally erected by General Daniel Roberdeau to protect local lead mining activities from British loyalists and their Native Americans allies during the Revolutionary War.
---
Canoe Creek State Park is a 911 acre recreational area 12 miles east of Altoona in Blair County.
---
Chimney Rocks Park near Hollidaysburg is home to 3 impressive scenic overlooks in a beautiful borough park setting.
---
The Altoona Railroaders Memorial Museum in Blair County celebrates the lives of both railroad workers and railroading communities in central Pennsylvania.
---
A must-see for any railfan, the Horseshoe Curve was once regarded as one of the "engineering wonders of the world"!
---
14 Must-See Attractions in Blair County is your guide to even more great things to see and do near Tytoona Cave!
---
Did you enjoy this article?
If so, be sure to like and follow PA Bucket List on Facebook, Instagram, and/or Pinterest to learn more about the best things to see and do in Pennsylvania!
Click on any of the icons below to get connected to PA Bucket List on social media.
---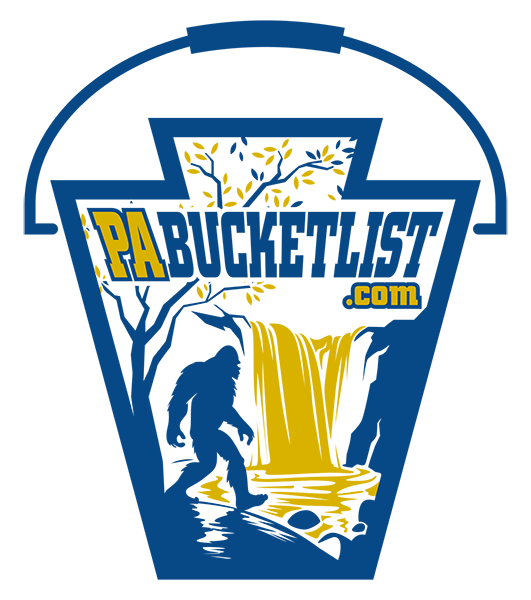 Pennsylvania's Best Travel Blog!