Mister Ed's Elephant Museum and Candy Emporium just may be the best elephant-themed roadside attraction in Pennsylvania!
Located just outside of Gettysburg, Mister Ed's features a dizzying array of elephant figurines, circus souvenirs, toys, statues, gardens, and artwork, as well as over a thousand kinds of candy!
---
How to Find Mister Ed's Elephant Museum and Candy Emporium
Mister Ed's Elephant Museum and Candy Emporium is located at 6019 Chambersburg Rd, Orrtanna, PA 17353.
In other words, right along Route 30, approximately 12 miles west of downtown Gettysburg.
Even if you're terrible with directions, it's virtually impossible to miss the large, colorful elephant right along the highway in front of Mister Ed's!
---
Exploring the Exterior of Mister Ed's Elephant Museum
The grounds surrounding Mister Ed's Elephant Museum and Candy Emporium are a collection of whimsically-decorated gardens incorporating elephants as the central theme (of course!).
The water garden featuring a mother and baby elephant with water shooting out of their trunks caught my eye in particular, but all the gardens are a treat to walk through.
Even an old delivery truck becomes a unique piece of artwork in the gardens at Mister Ed's Elephant Museum.
And while Bedford may be home to Pennsylvania's largest roadside coffee pot, this teapot-shaped garden shed at Mister Ed's is impressive in its own right, and fittingly it also houses a collection of teapots.
---
Step Inside Mister Ed's Elephant Museum and Candy Emporium
A quick glance around the inside of Mister Ed's Elephant Museum and Candy Emporium is enough to cause massive sensory overload and a sugar rush!
Everywhere you look, on the walls, ceilings, shelves, and countertops, you'll see elephants and candy of every possible description.
More than 12,000 elephant-related mementos are on display, a feast for the eyes and an inspiration to those of us (myself included) who walk the fine line between collectors and hoarders!
If it existed in the 20th century and it had an elephant emblazoned on it, you'll most likely find it at Mister Ed's Elephant Museum.
There are even "Pachyderm Points" displayed around the museum, imparting knowledge about real elephants on inquisitive visitors.
If you're a hardcore fan of elephants or vintage toys, you'd best budget an hour or two just to explore the museum portion of Mister Ed's!
---
The Candy Emporium at Mister Ed's Elephant Museum
In case you missed the sign when you walked in the door, Mister Ed's is also famous for homemade fudge!
Featuring more than 70 flavors of fudge, I've yet to try one that WASN'T delicious.
If fudge isn't your thing, there are literally more than 1,000 different candy options, including an entire room full of PEZ candies and dispensers!
---
Christmas at Mister Ed's Elephant Museum and Candy Emporium
Mister Ed's definitely gets in the spirit at Christmastime!
Inside the store and out, you'll find all your favorite Christmas characters woven into the already busy tapestry of decorations and displays.
From traditional Dickens-like carolers…
to the not-so-traditional Miss Ele out front.
Already one of the Gettysburg area's most unique attractions and favorite candy stores, Mister Ed's is the perfect place to shop for Christmas stocking-stuffers.
If you're road tripping through the Gettysburg area at Christmastime, make it a point to stop, stroll the grounds, and do a little shopping.
Planning Your Visit to Mister Ed's Elephant Museum
Mister Ed's Elephant Museum and Candy Emporium is open everyday, from 9 a.m. to 7 p.m.
In the age of COVID, it's probably prudent to call ahead and confirm those hours – the phone number there is (717) 352-3792.
There is no charge to walk the gardens or to tour the museum.
If you've got elephants on the brain, a hardcore sweet tooth, or just love quirky roadside attractions, Mister Ed's Elephant Museum and Candy Emporium near Gettysburg checks all the right boxes!
---
Nearby Attractions
The historic Round Barn near Gettysburg is one of the most interesting and beautiful barns in Pennsylvania!
---
The Soldiers' National Cemetery in Gettysburg is some of the most hallowed ground in all of Pennsylvania.
At a ceremony dedicating the newly-created cemetery on November 19, 1863, President Abraham Lincoln delivered what is considered to be one of the most iconic speeches in American history, what later became known as the "Gettysburg Address".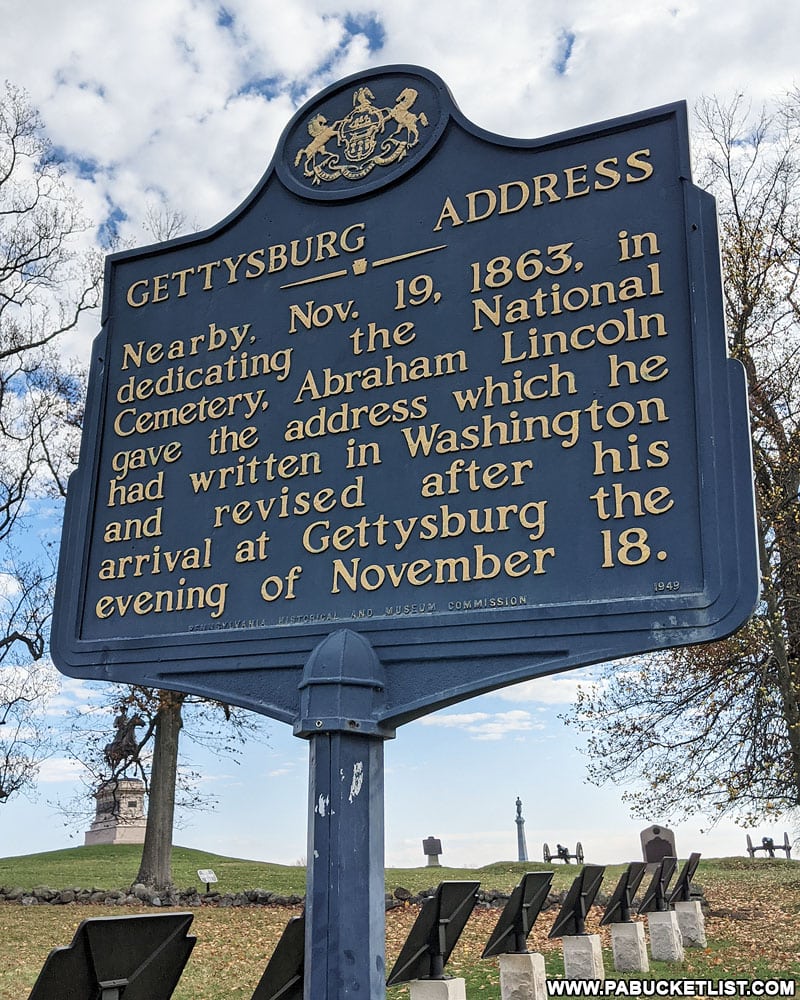 ---
Sachs Covered Bridge near Gettysburg was crossed by both Union AND Confederate troops during the Battle of Gettysburg.
Because of that, the State designated this "Pennsylvania's most historic covered bridge" in 1938.
---
Exploring the Gettysburg Beyond the Battle Museum introduces you to an engaging collection of exhibits, artifacts, short films, and immersive experiences that illustrate what the townspeople of Gettysburg dealt with during the battle and in the days, months and years afterwards.
---
Located less than a half-hour north of Mister Ed's you'll find the ruins of a secret POW camp, used to house and interrogate German and Japanese prisoners during WWII.
Located in the present-day Michaux State Forest, this is a spot any military history buff will find intriguing, to say the least.
---
10 Must-See Attractions in Gettysburg is your guide to even more great things to see and do near Mister Ed's!
---
PA candy lovers take note – Gene and Boots Candies is a third generation family-owned candy business with 4 locations around western PA.
Gene and Boots specializes in homemade chocolates, and also offers 20 different varieties of their own homemade hard ice-cream.
---
Did you enjoy this article?
If so, be sure to like and follow PA Bucket List on Facebook, Instagram, and/or Pinterest to stay up-to-date on my latest write-ups about the best things to see and do in Pennsylvania!
Click on any of the icons below to get connected to PA Bucket List on social media.
---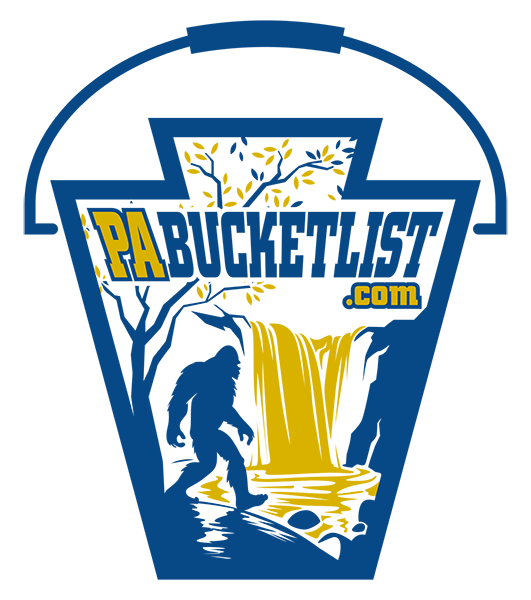 Pennsylvania's Best Travel Blog!