The Nittany Antique Machinery Show is a celebration of America's agricultural history and heritage!
Vintage farm equipment collectors and enthusiasts from all over the eastern United States converge on the grounds of historic Penn's Cave every year for this show, to enjoy events like tractor pulls, a flea market, a farm toys show, and equipment demonstrations.
And let's not forget food – there's lots and lots of "fair food' to be had at the Nittany Antique Machinery Show!
---
Dates and Directions for the Nittany Antique Machinery Show
The Nittany Antique Machinery Association holds shows twice a year – the Spring Show is the weekend after Memorial Day; the Fall Show is the weekend after Labor Day.
The shows are held on the large fields on Penn's Cave Farms, behind the Penn's Cave Visitor Center, just east of Centre Hall off of Route 192.
You can visit the Nittany Antique Machinery Association's OFFICAL WEBSITE to get the most up-to-date info on event schedules for both the Spring and Fall shows.
---
Activities at the Nittany Antique Machinery Show
The antique tractor show field is an impressive sight, and you'll find tractor pulls and equipment demonstrations happening in this area as well.
The flea market on an adjacent field features hundreds of vendors and just about everything you can imagine for sale.
There's a significant Amish presence at the flea market, so be sure to bring a cooler to cart home some Amish baked goods!
In the Toy Building you'll find a vast array of farm-related toys, many for sale, some just there on display.
You'll also find a great assortment of farm-related clothing, decorative signs, and bumper stickers.
A wide variety of trades are demonstrated, including broom-making, cider-making, and grist-milling.
Kids can enjoy a ride around the show grounds on the tractor-pulled "barrel train".
While kid of all ages can take a ride around the show grounds on a double-decker London Transport bus.
---
Final Thoughts on Visiting the Nittany Antique Machinery Show
The Nittany Antique Machinery Show and it's beautiful setting on the grounds of Penn's Cave Farms conjures up images of a bygone era.
These ingenious contraptions that now seem quaint were once cutting edge technology, and they helped to build and feed our Nation.
Since 1975, fans of "antique agriculture" have gathered here at Penn's Cave Farms annually for the Nittany Antique Machinery Show.
This celebration of rural heritage makes for an enjoyable day of learning, entertainment, and eating in a picturesque country setting, and I whole-heartedly recommend you check it out if you have the opportunity to do so!
---
Related Attractions
Penn's Cave in Centre County offers the only cavern tour in the United States that is conducted completely by boat!
In addition to the cavern tour, Penn's Cave offers a wildlife tour that visits various large animal enclosures on their 1,600 acre property and working farm.
---
The Farmers and Threshermens Jubilee in Somerset County is a 5 day festival that showcases antique agricultural machinery popular in the late 19th and early 20th centuries.
The event has become one of the premier antique farm equipment shows in the eastern United States, and draws visitors each year from around the world.
---
24 Must-See Attractions in Centre County is your guide to even more great things to see and do in this region that hosts the Nittany Antique Machinery Show.
---
10 Great September Events in Pennsylvania is your guide to even more fairs, festivals, and ethnic heritage celebrations across the state in September. 
---
Did you enjoy this article?
If so, be sure to like and follow PA Bucket List on Facebook, Instagram, and/or Pinterest to learn more about the best things to see and do in Pennsylvania!
Click on any of the icons below to get connected to PA Bucket List on social media.
---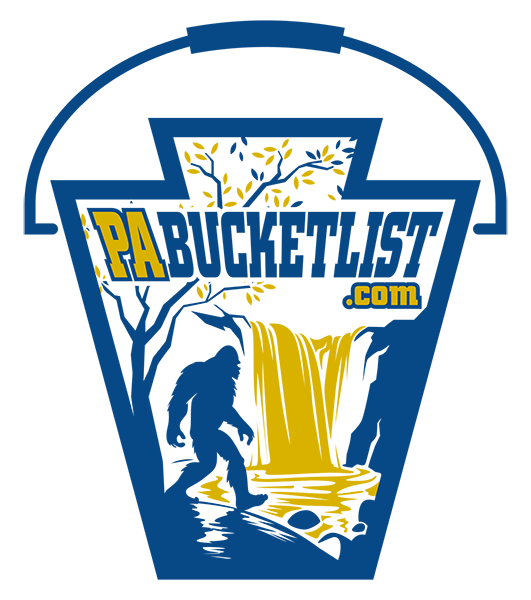 Pennsylvania's Best Travel Blog!