Brantview Farms Maple Camp in Somerset County is an excellent place to experience the entire process of maple syrup being made, from tree to table!
This maple camp doubles as a "maple syrup museum" of sorts, housing many unique tools and artifacts used in maple syrup production over the past 100 years.
And the Brant family has been involved in maple syrup production since 1832, so they know a thing or two about the process!
What I'm going to share with you here is a brief overview of what you can expect to see, smell, and taste if you visit Brantview Farms Maple Camp, but you'll want to visit for yourself to enjoy the full experience.
---
How Maple Syrup is Made
Somerset County is the leading producer of maple syrup in Pennsylvania, in large part because of an abundance of maple trees, and also because of an abundance of maple sugar camp owners willing to put in the long hours and hard work to make it happen!
---
Tapping the Maple Trees
From mid-February to late March, maple sap will flow out of the holes "tapped" into maple trees when nighttime temperatures drop below freezing and daytime temperatures rise above freezing.
---
Gathering the Maple Sap
For hundreds of years, collecting maple sap meant hanging individual buckets below each "tap".
In modern times, most large camps use a system of interconnected tubes and a vacuum pump to collect the sap in a centralized holding tank.
The sap is then either piped or trucked to the sugar camp, where it is refined into syrup.
---
Turning Maple Sap into Maple Syrup
Maple sap straight from the tree is approximately 1% sugar, and pure maple syrup is 66% sugar- which means more than 40 gallons of sap is needed to make just 1 gallon of syrup!
A reverse osmosis machine removes some of the water from the sap, increasing the sugar concentration to approximately 14%.
The sap is then further boiled/refined over an evaporator, until it reaches the desired 66% sugar concentration.
The maple syrup is filtered one final time, and then stored in large drums until it is bottled for sale.
---
Maple Products at Brantview Farms Maple Camp
Brantview Farms makes a variety of products using maple syrup, in addition to selling maple syrup itself.
All of the products are made onsite, in a kitchen/bottling area adjacent to the evaporator room/museum area.
The attached camp store sells all sorts of goods made in this kitchen, ranging from maple cotton candy to maple sugar to maple covered nuts.
As with the rest of the maple camp/museum, the store is tastefully decorated with all sorts of antiques and local artifacts.
---
Visiting Brantview Farms Maple Camp
Self-guided and guided group tours area available year round, please check Brantview Farms official website for the most up-to-date hours and availability of tours.
Brantview Farms is located at 347 Vanyo Rd, Berlin, PA 15530.
The camp is beautiful inside and out, and well worth a visit to learn about this important (and delicious) agricultural industry in PA!
---
Nearby Attractions
Exploring the Flight 93 National Memorial in Somerset County gives you an overview of what to expect when visiting this tribute to the 40 passengers and crew members on United Airlines Flight 93 who perished on September 11, 2001 (10 miles from Brantview Farms).
---
The Flight 93 Memorial Chapel, located 3 miles west of Shanksville, was one of the earliest memorials to the passengers and crew of Flight 93 (7 miles from Brantview Farms).
---
Patriot Park near Shanksville is the future home of a permanent memorial intended to honor all those who died in the line of duty while serving the United States military in the Global War on Terrorism (10 miles from Brantview Farms).
---
Glessner Covered Bridge near Shanksville is one of ten remaining historic covered bridges in Somerset County (6 miles from Brantview Farms).
---
14 Must-See Attractions in Somerset County is your guide to even more things to see and do near Brantview Farms Maple Camp.
---
Did you enjoy this article?
If so, be sure to like and follow PA Bucket List on Facebook, Instagram, and/or Pinterest to learn more about the best things to see and do in Pennsylvania!
Click on any of the icons below to get connected to PA Bucket List on social media.
---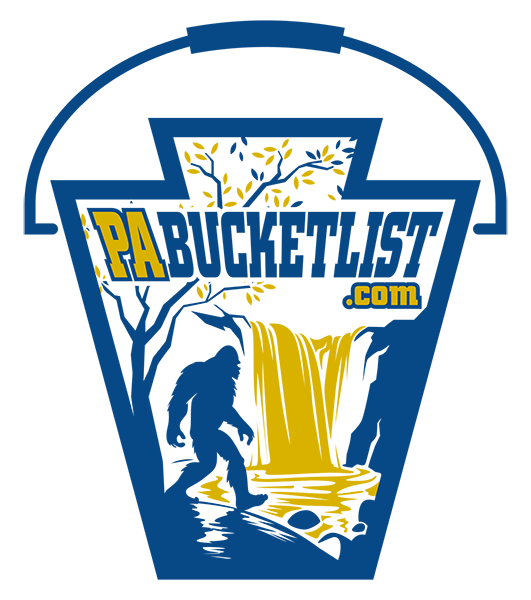 Pennsylvania's Best Travel Blog!