If you're looking for information about the abandoned Concrete City, you're in the right place!
Concrete City is one of the most-famous ghost towns in Pennsylvania, and it lies tucked away in an overgrown, wooded plot of land on the outskirts of Nanticoke, in Luzerne County.
At the time of its construction Concrete City was considered to be a "community of the future", but it was abandoned a mere 11 years after the first residents moved in, for reasons we'll discuss a bit later.
---
Brief History of Concrete City
Concrete City was built in the early 1900s as company housing for high-ranking employees of the Truesdale Colliery, a coal mine operated by the Delaware, Lackawanna and Western Railroad Company's Coal Division.
Constructed entirely of poured concrete, these 2-story duplexes (20 in all) were considered durable, sanitary, and fire-resistant.
Each half of the duplex had a living room, dining room, and kitchen on the first floor, 4 bedrooms on the upper floor, and a cellar and pantry area as well.
The construction materials were hauled in by train, and a portable concrete mixing plant, also mounted on a train car and running on tracks laid around the rectangular community (see image below), would then pour the concrete into molds.
Concrete City included outdoor amenities such as a pool for the children of the mine employees fortunate enough to live there.
The homes were well maintained, and the company sponsored annual garden contests to promote the community's beautification.
Concrete City was not without problems, however.
Despite adding coal cinders, lime, and even crude oil to the cement mixture, the walls and floors of the homes were constantly damp.
An even bigger issue was the lack of a septic system – the homes had no indoor toilets and instead had a concrete outhouse behind each building.
When the local township demanded in 1924 that a septic system be installed, the $200,000 price tag was deemed cost prohibitive and Concrete City was abandoned.
Fast forward nearly 100 years, and Concrete City sits as a silent, slowly decaying memorial to early 1900s "model industrial housing".
---
How to Find Concrete City
Today, Concrete City sits on a 60 acre parcel of land owned by the Nanticoke General Municipal Authority.
---
Legal Disclaimer
This property is not maintained or monitored for safety conditions, and therefore this is strictly a VISIT AT YOUR OWN RISK DESTINATION!
By voluntarily exploring this location, YOU assume the risk of any personal injury or damage to personal property, and shall not hold the author liable for any injuries, loss, or damages that may occur while visiting this location.
---
Concrete City is most easily accessed via a dirt road that turns off of Front Street, on the eastern edge of Nanticoke, at GPS coordinates 41.18694, -75.97400.
And while the dirt road may be be drivable in a high clearance vehicle, the sheer volume of broken glass and pieces of metal lying around make parking at the pull-off along Front Street, next to the dirt road, a safer bet.
From the parking area, the dirt road goes uphill for maybe 50 yards, and then levels out.
Follow the level portion of the dirt road another 250 yards, and then Concrete City will be visible through the trees on your left.
---
Exploring Concrete City
Concrete City is laid out in a rectangular fashion, 4 houses on each end, and 6 houses on each side.
All 20 houses are identical, and all are heavily graffitied.
The roads through Concrete City are deeply rutted, muddy, and appear to be used quite frequently by off-roading enthusiasts, judging from the sheer number of truck and ATV tracks in the mud.
Despite the fact that the buildings are 100 years old, the concrete walls are remarkably intact.
But there are the occasional holes in the walls, whether created by time, vandalism, or both, where you can see into adjacent buildings.
A first floor family room then.
A first floor family room now.
Two of the four upstairs bedrooms.
The basement of a duplex.
A once-beautiful courtyard.
A burned-out truck resting in what was once a courtyard garden in Concrete City.
---
Final Thoughts on Concrete City
Whether you explore a handful of buildings, or all 20, Concrete City, the "Garden Village of the Anthracite Region", is a fascinating historical site.
It reminds me, in many respects, of the tunnels along the Abandoned PA Turnpike in Bedford and Fulton counties.
The tunnels, not unlike Concrete City, were heralded as marvels of modern construction at their inception.
But like Concrete City, they rather quickly fell out of use due to unforeseen problems (the tunnels created unanticipated bottlenecks that ultimately led to them being bypassed and abandoned).
Despite occasional reports of efforts being made to preserve Concrete City for its historic merits, you'd be hard pressed to find any evidence of that when visiting today.
And due to the deteriorating condition of the buildings, it's certainly possible that at some point the property will simply become off-limits for liability reasons.
Leaving only the memories of Concrete City, as the buildings themselves are swallowed up by the Earth.
---
Related Attractions
Yellow Dog Village is a former mining company town dating back to the early 1900s that now serves as a time capsule and tourist attraction in Armstrong County, PA.
Unlike many so-called "ghost towns" that amount to little more than a sign and the remnants of a few foundations, Yellow Dog Village is a collection of 26 buildings and a park where people lived and played for nearly 100 years.
---
The Abandoned PA Turnpike is quite possibly the largest "abandoned" site in Pennsylvania.
This 13 mile stretch of the PA Turnpike was bypassed and abandoned in 1968 due to traffic bottlenecks caused by two 2-lane tunnels along its length.
Now a non-maintained bike trail, the Abandoned PA Turnpike is one of the most interesting "highways" in Pennsylvania!
---
The Abandoned Alvira Munitions Bunkers are another eerie sight, these being located in rural Union County.
149 concrete domes were used to store explosives from a nearby munitions factory for the US military during WWII.
In 1964 the land where the bunkers are located became State Game Lands 252, making this one of the most unique State Game Lands in all of Pennsylvania.
---
The Abandoned Nuclear Jet Engine Bunkers in the Quehanna Wild Area were built during the Cold War as part of a secretive plan to design and test nuclear powered jet engines, in hopes of giving United States long-range bombers an edge against the Soviets during this tense period of time between the 2 superpowers.
Today these bunkers sit empty in a remote corner of Cameron County.
---
Privately-owned rather than abandoned, the Windber Trolley Graveyard nevertheless gives off a profound post-apocalyptic vibe!
This privately-owned collection of vehicles is open to visitors on an invitation-only basis, making the Windber Trolley Graveyard one of the most mysterious and unique vehicle collections in Pennsylvania!
---
33 Abandoned Places in PA You Can Legally Explore will give you even more options to satisfy your appetite for all things old and abandoned!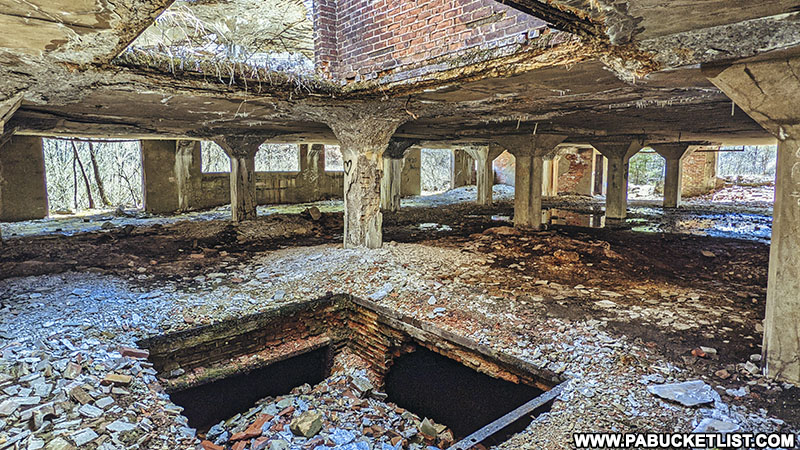 ---
Did you enjoy this article?
If so, be sure to like and follow PA Bucket List on Facebook, Instagram, and/or Pinterest to stay up-to-date on my latest write-ups.
Click on any of the icons below to get connected to PA Bucket List on social media!
---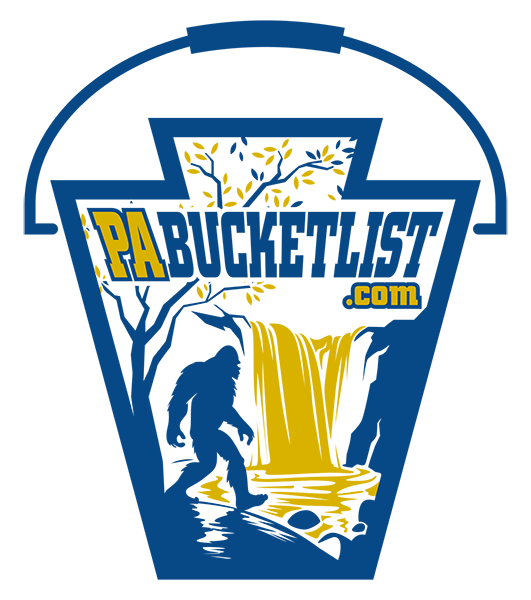 Pennsylvania's Best Travel Blog!