Jacoby Falls is a popular and relatively easy to get to waterfall in the Loyalsock State Forest, assuming you know where to start hiking!
The purpose of this write-up is to show you how to find Jacoby Falls, as well as what you can expect to see along the trail and at the falls itself.
---
How to Find the Jacoby Falls Trailhead
How to Find the Jacoby Falls Trailhead in Lycoming County.
From the intersection of Routes 180 and 87 near Montoursville, take Route 87 north for 4.4 miles.

Turn left on Route 973 and cross the bridge over Loyalsock Creek
Immediately after crossing the bridge, make a right on Wallis Run Road and follow that for 4.3 miles.
Arrive at the parking area for Jacoby Falls Trailhead pictured below.

GPS coordinates for the parking area: 41.376821, -76.920241
---
Hiking to Jacoby Falls
The hike to Jacoby Falls is a fairly straight forward 1.6 mile trip (one way).
It starts out by crossing a narrow boardwalk over a swampy area, then bears right once reaching the forest on the other side of the swamp.
From there you simply follow the yellow blazed (and at times rocky) trail.
As you make your way up the trail, keep your eyes and ears peeled to the hillside on your left for intermittent waterfalls that occasionally pop up after a heavy rain.
I encountered this 15-footer on a summer afternoon immediately after a day's worth of soaking rains.
At approximately 1.5 miles into the hike you'll reach a point where a yellow "095" pipeline marker sits next to the trail, and Jacoby Run crosses the pipeline clearing here.
At this point you're almost at Jacoby Falls, just another 1/10th of a mile further up the trail.
Note in the picture above that the yellow-blazed trail runs along the left side of the pipeline clearing – the pipeline clearing itself IS NOT the trail!
The trail continues to the left and follows Jacoby Run up the hollow on the left side of the stream.
---
Exploring Jacoby Falls
Jacoby Falls is a tough one to catch with great flow, owing to the small size of Jacoby Run and how close to the headwaters of that stream the falls sit.
The spring thaw is one of the better times to catch it flowing strong.
When we get the occasional mid-winter warmup you can expect to see it running high as well.
Of course nothing beats a summer, flooding rain if you want to see it going full-force.
And if you happen to go during a dry spell in the summer?
Here's what to expect – a big mossy cliff!
Even then, you can create some nice images, albeit different that what you might have hoped for.
---
Working All the Angles
The downstream view captures the full expanse of the gorge and the 30-foot drop.
And sometimes during or immediately after a heavy rain, this is about as close as you can get without having your shot obliterated by spray coming off the falls.
Of course when Jacoby Falls is frozen over you have no such worries!
On a sunny day this is a difficult waterfall to shoot, as the tall pines around it cast long shadows.
A muted, overcast sky presents you with a much more even canvas to work with.
---
Final Thoughts
Jacoby Falls is a pleasant 45 minute hike along a well-blazed trail to a graceful 30 foot tall waterfall.
The key to this hike is to do it when conditions are ripe – after the spring thaw or a heavy rain.
If you're a fan of waterfall hikes, you absolutely need to visit Jacoby Falls in Lycoming County at least once in your lifetime.
---
Still not convinced you need to explore Jacoby Falls?
Then check out this video!
---
Nearby Attractions
The 5 Best Waterfall Hikes in Lycoming County is your guide to 4 more exceptional waterfall hikes in Lycoming County, all of them in the Loyalsock State Forest.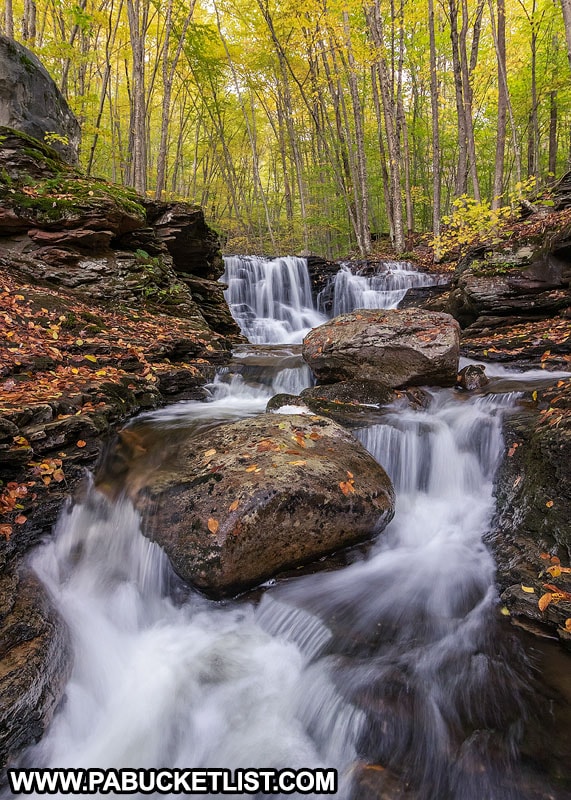 ---
The 23 Best Waterfalls in the Loyalsock State Forest is your guide to even more waterfall action in this 115,000 acre state forest.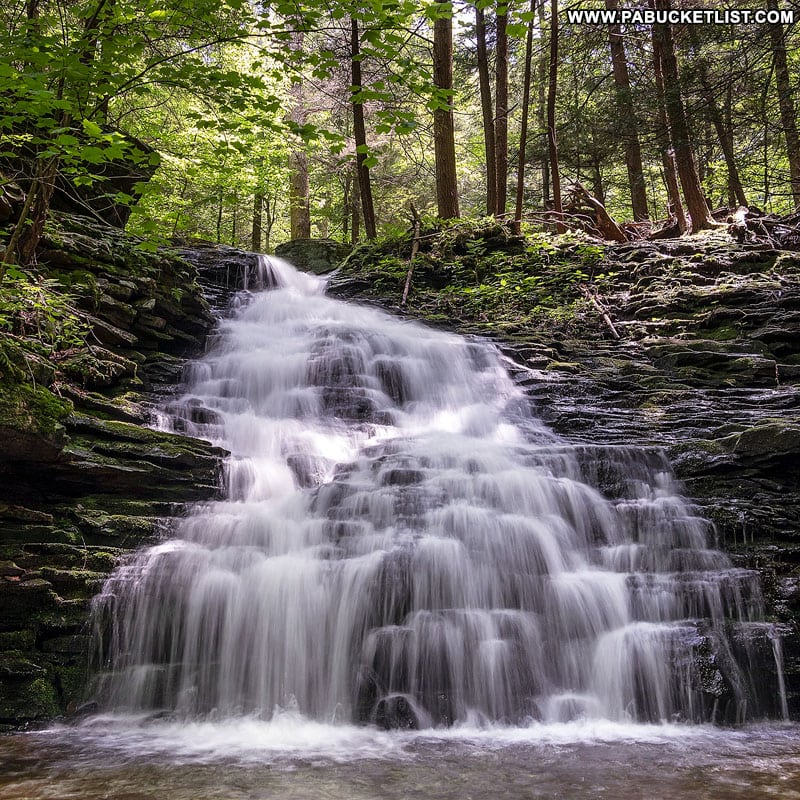 ---
The Ultimate Pennsylvania Waterfalls Guide is your best source of maps/directions to hundreds of the finest waterfalls in across PA!
---
Did you enjoy this article?
If so, be sure to like and follow PA Bucket List on Facebook, Instagram, and/or Pinterest to stay up-to-date on my latest write-ups about the best things to see and do in Pennsylvania!
Click on any of the icons below to get connected to PA Bucket List on social media.
---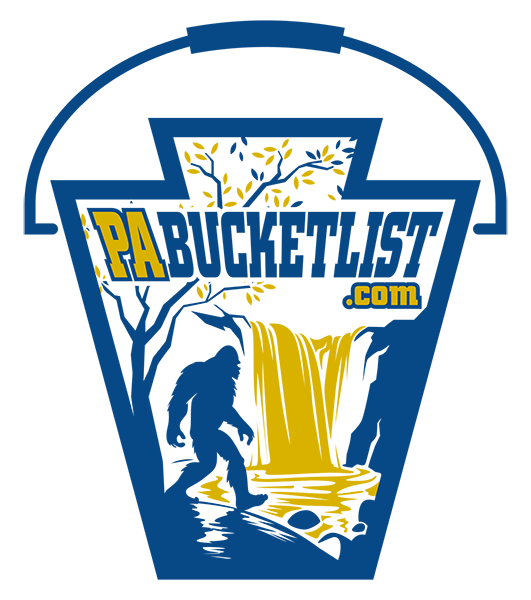 Pennsylvania's Best Travel Blog!