The Pennsylvania Military Museum in Centre County honors the service of Pennsylvanians in all branches of the military, from colonial times to the present day.
The 18,000 square-foot museum houses an impressive collection of weapons, uniforms, vehicles, and photographs of Pennsylvania's citizen-soldiers answering the call of duty in all of America's major armed conflicts.
The museum is complemented by a 67-acre park that is home to additional vehicles, artillery pieces, and more than 30 monuments and memorials.
---
How to Find the Pennsylvania Military Museum
The Pennsylvania Military Museum is located at 602 Boalsburg Pike, Boalsburg, PA 16827, just minutes from Penn State and downtown State College.
The Museum is generally open 10-3 Thursday-Saturday and 12-3 on Sunday, but in the age of COVID, it would be prudent to check the museum's official website for the latest closings/restrictions.
---
Exploring the Pennsylvania Military Museum Park
The large park area around the museum building is open every day from sunrise to sunset.
One of the first (and largest) exhibits you'll see at the museum, inside or out, is a pair of guns from the USS Pennsylvania.
Now located next to the museum parking lot entrance, these guns were aboard the USS Pennsylvania at Pearl Harbor and throughout World War II.
The guns were removed from the ship in 1945 and remained in storage for more than 50 years, eventually making their way to the Pennsylvania Military Museum in 2009.
Other large weapons you'll see in the museum's outdoor park include a WWII-era M4 Sherman tank…
a 155 mm Howitzer…
and a Vietnam-era Duster.
---
Monuments and Memorials at the Pennsylvania Military Museum
One of the oldest memorials at the Pennsylvania Military Museum park is the Brigadier General Edward Sigerfoos Memorial, erected in 1924 to honor the only general officer to be killed in combat in France during WWI.
One of the most recent memorials is the 28th Division Global War on Terrorism Monument, erected in 2016.
The World War II Memory Wall was dedicated in 1997.
The 2nd Brigade Combat Team Memorial honors 82 service members lost during Operation Iraqi Freedom.
More than 20 additional monuments and memorials are located around the Pennsylvania Military Museum park grounds.
---
Inside the Pennsylvania Military Museum
Officially opened in 1969, the Pennsylvania Military Museum building houses artifacts from all eras and branches of America's Armed Services.
Weapons small and large are well represented.
as are uniforms…
vehicles…
and even an early tank.
Final Thoughts
Pennsylvanians have a long and proud tradition of military service, spanning every armed conflict in American history.
And the Pennsylvania Military Museum in Centre County does a fine job of preserving that history and honoring that tradition in a beautiful and educational setting.
May we never forget the service and sacrifices brave Pennsylvanians in the military have made throughout history, so that our State and Nation remain free to this day.
Make time to visit the museum the next time you are in Happy Valley – you'll find it to be a very educational and enjoyable experience.
---
Nearby Attractions
Hiking Mount Nittany is a rite of passage for Penn Staters and a favored activity of visitors to the State College area.
---
The Penn State All-Sports Museum at Beaver Stadium honors the history, heritage, and accomplishments of Penn State athletes and Penn State Intercollegiate Athletics.
---
Centre Furnace Mansion is significant for both its industrial heritage and as the birthplace of Penn State.
---
The Arboretum at Penn State is a peaceful oasis amidst the hustle and bustle of Penn State's main campus in State College.
---
Shaver's Creek Environmental Center Near State College is home to an impressive aviary.
---
The Colyer Lake Trail near State College is a scenic and relatively flat 2.6 mile hike.
---
The 5 Best State Parks Near State College provide a temporary refuge from the hustle and bustle of life in a university town.
---
Did you enjoy this article?
If so, be sure to like and follow PA Bucket List on Facebook, Instagram, and/or Pinterest to stay up-to-date on my latest write-ups about the best things to see and do in Pennsylvania!
Click on any of the icons below to get connected to PA Bucket List on social media.
---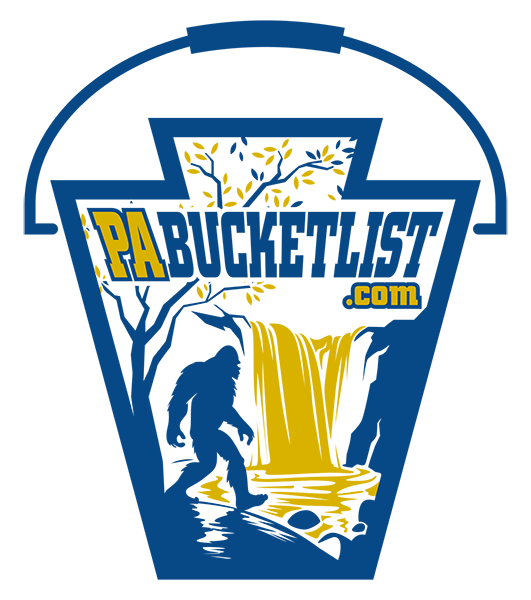 Pennsylvania's Best Travel Blog!