Holiday Lights on the Lake is a massive drive-through Christmas light display in Altoona!
For more than 25 years, Holiday Lights on the Lake has been a Christmas tradition in Blair County.
The drive-through display features over 1 million lights illuminating more than 50 acres of Lakemont Park.
---
Hours and Admission Prices to Holiday Lights on the Lake
Holiday Lights on the Lake runs from November 18, 2022 to January 8, 2023 from 6 – 10 PM daily.
In 2022, the cost per vehicle to drive through the Holiday Lights on the Lake display is $15 (more for commercial vans/buses).
On average it takes approximately 45 minutes to drive through the display.
Christmas music is broadcast over the radio at 88.5 FM, to add to your enjoyment of the light show.
---
Directions to Holiday Lights on the Lake
The entrance to Holiday Lights on the Lake is behind Peoples Natural Gas Field, home of the Altoona Curve minor league baseball team.
If navigating by GPS, the street address for Lakemont Park is 700 Park Avenue Altoona, PA 16602.
For out-of-town visitors, Lakemont Park is conveniently located right off the Frankstown Road exit of Interstate 99.
---
What You'll See at Holiday Lights on the Lake
As you drive through Lakemont Park, you'll notice a variety of themes to the light displays, like the sports-themed area pictured below.
More traditional-themed light displays are plentiful as well.
You'll also notice lots of corporate sponsors, with some interesting attempts to incorporate thier products into a Christmas theme.
Naturally, Altoona-based convenience store juggernaut Sheetz is represented.
I always enjoy seeing this Yellow Pages display, even though I can't remember the last time I saw an actual copy of the Yellow Pages (or a phone book, for that matter).
Look to your right as you exit the light show and you'll see Santa's Gift Shop, where you'll find a snack shop, gift shop, and model train display.
---
Final Thoughts
Holiday Lights on the Lake is a fun event that my family and I try to get to every year.
For more information, please check out the Holiday Lights on the Lake OFFICIAL WEBSITE.
---
Related Attractions
The Best Christmas Lights in PA Road Trip visits 9 of PA's best Christmas light displays, from all across the Keystone State!
---
For a few weeks every year, Philipsburg in neighboring Centre County is home to the tallest Santa display in Pennsylvania!
Standing 37.5 feet tall, with a bag of toys nearly 20 feet tall, "Phillipsburg Santa" has occupied this spot at Cold Stream Park every December since 2005.
---
The Jimmy Stewart Museum in Indiana, PA is yet another fantastic place to visit at Christmas time.
Despite the fact that he appeared in over 70 motion pictures, Stewart is perhaps best known for his role as George Bailey in the Christmas classic "It's a Wonderful Life".
The Jimmy Stewart Museum in his hometown of Indiana showcases memorabilia from all phases of his life and career, and does so in a very relaxed, informative, and enjoyable atmosphere.
---
Where to Enjoy Christmas Light Displays in State College shows you some of the best places to enjoy the seasonal light displays in the heart of Happy Valley.
So if you find yourself in State College during the Christmas season, be sure to visit some of these festive spots.
---
14 Must-See Attractions in Blair County is your guide to even more great things to see and do near Lakemont Park.
---
Did you enjoy this article?
If so, be sure to like and follow PA Bucket List on Facebook, Instagram, and/or Pinterest to learn more about the best things to see and do in Pennsylvania!
Click on any of the icons below to get connected to PA Bucket List on social media.
---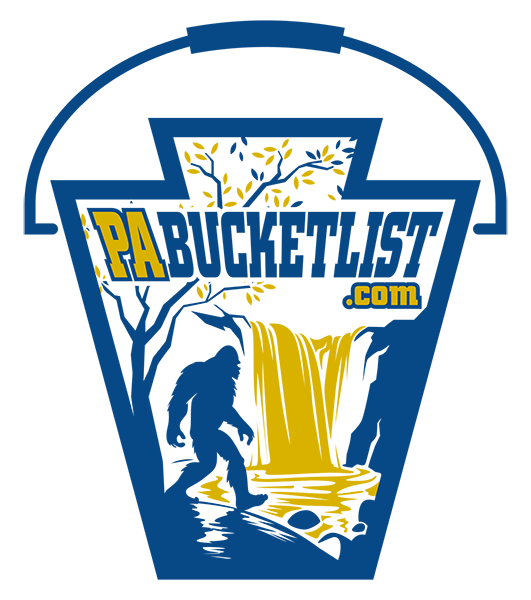 Pennsylvania's Best Travel Blog!