If you find yourself in Happy Valley during the Christmas season, here are few of my favorite places to enjoy Christmas light displays in State College.
---
Fraser Shops
The plaza next to Fraser Shops on Fraser Street in downtown State College is a great spot to enjoy a Christmas light display synchronized to holiday music.
The music changes every few minutes, so it's never the same light show twice.
This is also a convenient spot to check out as it is literally right next to the Fraser Street parking garage.
---
College and Allen
The Christmas tree at the intersection of College Avenue and South Allen Street is another must-see when visiting downtown State College.
Standing on campus, facing the Corner Room, is probably my favorite angle to view this scene from.
---
The Tavern Restaurant
The alley next to the Tavern Restaurant is also a beautiful spot to check out when visiting downtown State College at Christmas.
---
The Arboretum at Penn State
On campus, the Arboretum is always a beacon of good cheer this time of year.
There are light displays scattered throughout the Arboretum, so plan on spending a half hour or so walking the loop around the grounds.
The Children's Garden is probably my favorite area for light displays.
The greenhouse in particular is always a beautiful scene.
---
The Nittany Lion
Although there are no special light displays at the Lion Shrine for Christmas, you can't really say you've been to Happy Valley unless you stop for a quick photo with the Nittany Lion!
As a local, one of my favorite days of the year to walk around campus is Christmas morning!
---
Related Attractions
For a few weeks every year, Philipsburg in Centre County is home to the tallest Santa display in Pennsylvania!
Standing 37.5 feet tall, with a bag of toys nearly 20 feet tall, the "Phillipsburg Santa" has occupied this spot at Cold Stream Park every December since 2005.
---
Holiday Lights on the Lake is a massive drive-through Christmas light display in Altoona!
The drive-through display features over 1 million lights illuminating more than 50 acres of Lakemont Park.
---
The Jimmy Stewart Museum in Indiana, PA is yet another fantastic place to visit at Christmas time.
Despite the fact that he appeared in over 70 motion pictures, Stewart is perhaps best known for his role as George Bailey in the Christmas classic "It's a Wonderful Life".
The Jimmy Stewart Museum in his hometown of Indiana showcases memorabilia from all phases of his life and career, and does so in a very relaxed, informative, and enjoyable atmosphere.
---
The Best Christmas Lights in PA Road Trip visits 9 of PA's best Christmas light displays, from all across the Keystone State!
---
Did you enjoy this article?
If so, be sure to like and follow PA Bucket List on Facebook, Instagram, and/or Pinterest to learn more about the best things to see and do in Pennsylvania!
Click on any of the icons below to get connected to PA Bucket List on social media.
---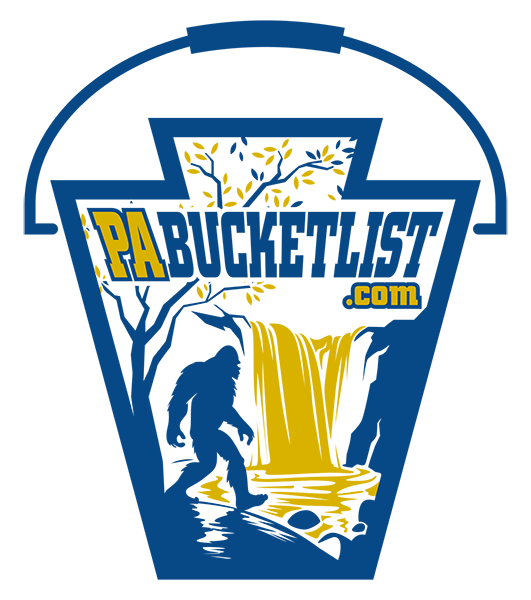 Pennsylvania's Best Travel Blog!