The Choke and Puke Diner in Clinton County is an authentic, old-school American diner!
Serving traditional American fare at amazingly low prices, The Choke and Puke Diner is a great pitstop when travelling through central PA on Interstate 80.
If you're navigating via GPS, the address is 808 N Mill St, Loganton, PA 17747, or simply jump off Interstate 80 at Exit 185 and proceed north a couple hundred feet, just past the Valero gas station.
---
What's With the Name?
The term "choke and puke" was popularized in the 1977 American road action comedy film Smokey and the Bandit starring Burt Reynolds, Sally Field, Jackie Gleason, and Jerry Reed.
The term "choke and puke" is trucker/CB radio slang for a no-frills truck stop diner, and the Choke and Puke Diner in Loganton certainly lives up to the name!
Like any good diner, your food is prepared right behind the lunch counter, in plain sight.
Being a "breakfast anytime of day" guy, I'm partial to omelettes, rye toast, and coffee.
Even the small but essential details like serving Heinz ketchup and Smuckers jelly are not overlooked here, and the prices are incredibly cheap!
The Choke and Puke Diner is primarily a breakfast/lunch spot, with hours extended through dinner time on Fridays.
If you're so inclined, you can sign the guest book and add your name to a list of customers from around the world.
And if you're like me, you simply MUST buy a souvenir coffee mug, a kitschy memento from a truly great small-town diner!
---
Nearby Attractions
Rosecrans Falls is an exquisite 20-foot tall waterfall located just off of Route 80 near Loganton.
---
Logan Mills Covered Bridge, the last remaining covered bridge in Clinton County, is located just a few miles south of Interstate 80 near Loganton.
---
RB Winter State Park is a nearby 695 acre recreational area located in neighboring Union County.
---
14 Must-See Roadside Attractions along Interstate 80 in Pennsylvania is your guide to some of the best pit stops along this 311 mile stretch of east-west highway.
---
Did you enjoy this article?
If so, be sure to like and follow PA Bucket List on Facebook, Instagram, and/or Pinterest to stay up-to-date on my latest write-ups about the best things to see and do in Pennsylvania!
Click on any of the icons below to get connected to PA Bucket List on social media.
---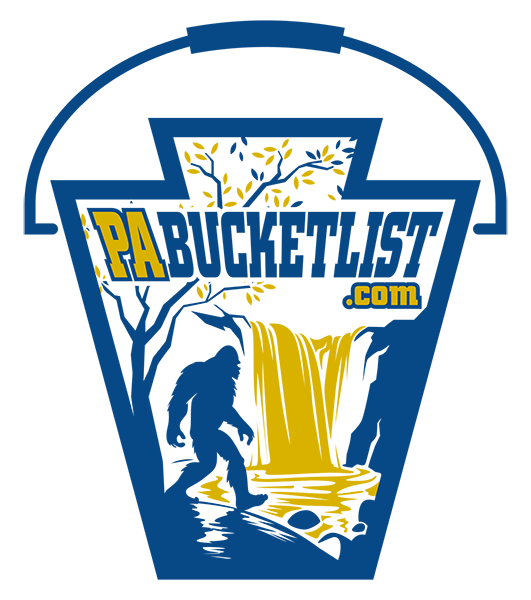 Pennsylvania's Best Travel Blog!