The Pennsylvania Christmas and Gift Show is one of the largest Christmas shows in the United States!
Now in its 39th year, the Pennsylvania Christmas and Gift Show attracts more than 30,000 visitors of all ages.
The 2022 Pennsylvania Christmas and Gift Show takes place Wednesday, Nov. 30 through Saturday, Dec. 3 from 9 am to 7 pm and Sunday, Dec. 4 from 10 am to 5 pm.
---
What You'll See at the Pennsylvania Christmas and Gift Show
The Pennsylvania Christmas and Gift Show features décor, apparel, toys, food and drinks, live entertainment and more.
More than 500 vendors fill the Farm Show Complex in Harrisburg for this everything-Christmas show.
One helpful feature of this event is that you can go online and browse an interactive vendors list BEFORE attending.
The Pennsylvania Christmas and Gift Show is great for people who are are shopping for gifts, looking for holiday decorating ideas, or simply want to enjoy some Christmas-themed fun.
And because the US Post Office has a station within the show, shoppers can ship their purchases directly from the show!
If you're looking for tree decorating ideas, Christmas Tree Lane is filled with trees decorated by show vendors.
For train enthusiasts of all ages, the event features a model train display running on a 120 foot track.
As for live entertainment, Christmas-themed dance and musical performances happen throughout the show on the Small Arena's Entertainment Stage.
The cost to attend the Pennsylvania Christmas and Gift Show at the Farm Show Complex in 2022 is $9 for adults, $7 for seniors (62+), and free for kids under age 12.
Visit the Pennsylvania Christmas and Gift Show's OFFICIAL WEBSITE for a complete schedule of events.
---
Related Attractions
The Best Christmas Lights in PA Road Trip visits 9 of PA's best Christmas light displays, from all across the Keystone State.
---
For a few weeks every year, Philipsburg in Centre County is home to the tallest Santa display in Pennsylvania!
Standing 37.5 feet tall, with a bag of toys nearly 20 feet tall, "Phillipsburg Santa" has occupied this spot at Cold Stream Park every December since 2005.
---
The Jimmy Stewart Museum in Indiana, PA is yet another fantastic place to visit at Christmas time.
Despite the fact that he appeared in over 70 motion pictures, Stewart is perhaps best known for his role as George Bailey in the Christmas classic "It's a Wonderful Life".
The Jimmy Stewart Museum in his hometown of Indiana showcases memorabilia from all phases of his life and career, and does so in a very relaxed, informative, and enjoyable atmosphere.
---
Exploring the Christmas Haus Near Gettysburg takes you inside a one-of-a-kind marketplace for German-made Christmas ornaments, decorations, and accessories!
---
15 of the Best Drive-Thru Christmas Light Displays in PA shows you the best places to be festive AND warm at the same time!
---
Did you enjoy this article?
If so, be sure to like and follow PA Bucket List on Facebook, Instagram, and/or Pinterest to learn more about the best things to see and do in Pennsylvania!
Click on any of the icons below to get connected to PA Bucket List on social media.
---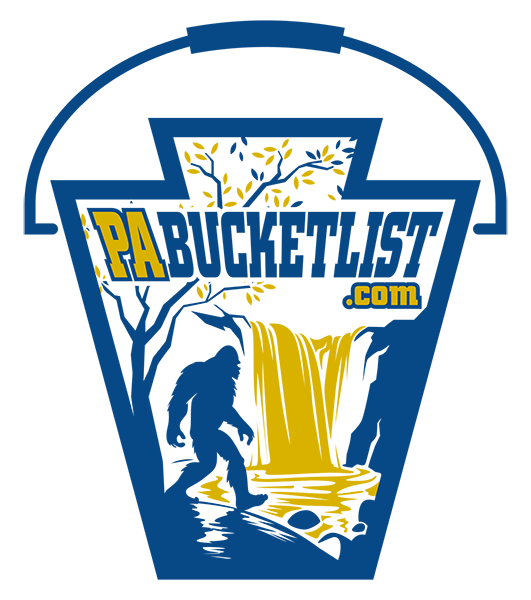 Pennsylvania's Best Travel Blog!