Antique Depot is an antique store and flea market housed in a 74,000 square foot indoor facility in Duncansville, Blair County.
Home to nearly 200 different antique dealers and flea market vendors, it features a huge variety of collectibles, artwork, furniture, and other unique objects.
---
How to Find Antique Depot
Antique Depot is located at 1401 2nd Ave, Duncansville, PA 16635 – CLICK HERE for directions on Google Maps.
The building is divided into two sides, antique gallery on one side and flea market on the other.
The antique gallery side of the business is open Wed-Sunday, and the flea market side of the business is open on Saturday and Sunday.
---
What You'll Find at Antique Depot and Flea Market
Quirky artwork, vintage glassware, and knick-knacks of all shapes and sizes can be found at Antique Depot.
Some vendors specialize in vintage toys.
Others specialize in vintage audio equipment.
Neon signs – there are plenty to choose from.
Several vendors deal in classic vinyl records.
Vintage furniture, jewelry, books, magazines, home decor – with nearly 200 vendors you'll find everything under the sun at Antique Depot and Flea Market in Blair County!
---
Nearby Attractions
Leighty's Flea Market in Blair County is one of my favorite outdoor flea markets in all of Pennsylvania!
Featuring a little bit of everything, Leighty's Flea Market is a 29 acre goldmine for collectors of all things "vintage", as well as a fun place to window shop and people-watch.
---
I99 Antiques is a two-level, multivendor antique store in downtown Tyrone, Blair County.
---
Chimney Rocks Park near Hollidaysburg in Blair County is home to 3 impressive scenic overlooks in a beautiful borough park setting.
---
The Altoona Railroaders Memorial Museum in Blair County celebrates the lives of both railroad workers and railroading communities in central Pennsylvania.
---
The Horseshoe Curve was considered one of the "engineering wonders of the world" at the time of its completion in 1854, and it continues to offer railfans an up-close opportunity to experience the thrill of trains passing by along this 2,375 foot-long curved stretch of tracks.
---
The abandoned lime kilns at Canoe Creek State Park are remnants of a thriving limestone-processing facility that once operated around the clock in this now-tranquil corner of Blair County.
---
Check out my PA Antique Stores and Flea Markets page for even more great "pickers" destinations.
---
Did you enjoy this article?
If so, be sure to like and follow PA Bucket List on Facebook, Instagram, and/or Pinterest to learn more about the best things to see and do in Pennsylvania!
Click on any of the icons below to get connected to PA Bucket List on social media.
---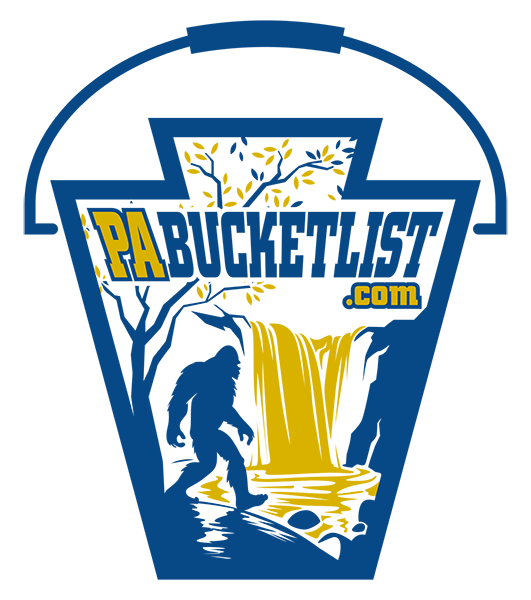 Pennsylvania's Best Travel Blog!