Leighty's Flea Market in Blair County is one of my favorite outdoor flea markets in all of Pennsylvania!
Featuring a little bit of everything, Leighty's Flea Market is a 29 acre goldmine for collectors of all things "vintage", as well as a fun place to window shop and people-watch.
---
Directions and Hours
Located just off of Interstate 99, 10 miles south of Altoona, you can navigate to Leighty's Flea Market using 16445 Dunnings Hwy, Duncansville, PA 16635 as your destination address.
Leighty's Flea Market is open on Sundays between April and October, from 7am – 3pm.
Since this is an outdoor flea market, if inclement weather is in the forecast, call ahead at (814)-695-5151 to make sure the flea market isn't rained out before making the trip.
---
What You'll See at Leighty's Flea Market
Like most flea markets, Leighty's has vendors who specialize in a particular area (tools, coins, books, etc.), as well as vendors who buy out estates and sell almost everything imaginable.
You'll find plenty of diecast cars and trucks.
Vintage toys.
Music memorabilia.
Vintage vinyl.
Baked goods (and yes these are REALLY good!).
And all sorts of things that may remind of your childhood.
This "Close Encounters of the Third Kind" board game came home with me (I collect vintage sci-fi memorabilia).
But this lunch box did not (couldn't haggle a price I was happy with).
Whether you're a veteran of the flea market scene, or new to the whole concept, Leighty's Flea Market in Blair County is a great place to spend a few hours on a Sunday morning!
---
Nearby Attractions
Antique Depot in Duncansville is home to nearly 200 different antique dealers and flea market vendors, housed in a 74,000 square foot indoor facility.
---
I99 Antiques is a two-level, multivendor antique store in downtown Tyrone, Blair County.
---
Located on the outskirts of Roaring Spring, Cabbage Creek Falls is a perfect short hike for just about any age or ability level.
---
Chimney Rocks Park near Hollidaysburg in Blair County is home to 3 impressive scenic overlooks in a beautiful borough park setting.
---
The 2,375 foot-long Horseshoe Curve near Altoona is a functional historic landmark which allowed locomotives to conquer the Allegheny Mountains for the first time, by permitting a more gradual ascent/descent of those mountains.
---
The Altoona Railroaders Memorial Museum in Blair County celebrates the lives of both railroad workers and railroading communities in central Pennsylvania.
---
10 Must-See Attractions in Blair County is your guide to even more great things to see and do near Leighty's Flea Market.
---
Did you enjoy this article?
If so, be sure to like and follow PA Bucket List on Facebook, Instagram, and/or Pinterest to stay up-to-date on my latest write-ups about the best things to see and do in Pennsylvania!
Click on any of the icons below to get connected to PA Bucket List on social media.
---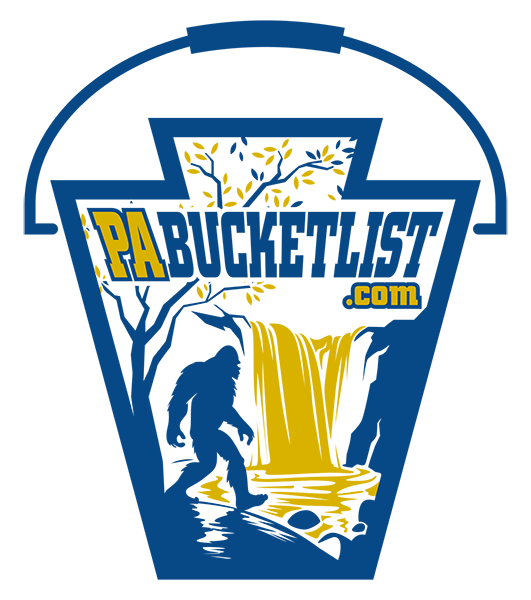 Pennsylvania's Best Travel Blog!