Coral Caverns in Bedford County is a "show cave" like no other in PA!
There is no website, no advertising, no "gem mine", no concessions, and no souvenirs for sale!
What you will find inside Coral Caverns are the remains of a 420 million year old coral reef that formed off the coast of modern-day Virginia and migrated (via plate tectonics and continental drift) to Bedford County over the eons.
Coral Caverns is a family-owned and operated attraction, and can be visited by appointment only (more on that in a bit).
So in a way it's like visiting an underground speakeasy – you have to know how to find it, who to talk to, and how to make an appointment to get in!
Fortunately for you, I've assembled all that information for you in this article, and it IS worth the effort to see Coral Caverns in person.
---
How to Find Coral Caverns in Bedford County
Coral Caverns is located 2 miles south of Shawnee State Park, just off Route 31 in the small town of Manns Choice.
If navigating by GPS, use coordinates 40.006946, -78.587166 to find the Coral Caverns Visitor Center.
If you want a good landmark, look for the remains of a train car and a mining cart displayed along the gravel driveway leading to the Visitor Center at Coral Caverns.
---
How to Schedule a Tour of Coral Caverns
As I mentioned at the beginning of this article, tours of Coral Caverns are given by appointment only.
The phone number to call/text is 814-977-9570.
If you don't get an answer, you'll get a voice mail prompting you to leave a message with the day/time you are interested in visiting.
---
What You'll See at Coral Caverns
The Visitor Center at Coral Caverns is a single room, filled with an assortment of fossils, dioramas, and caving-related artifacts and memorabilia.
The first time I visited Coral Caverns was as a kid in the 1970s (when it was still called Wonderland Caverns), and it was neat to see photos of that era on display in the Visitor Center as well.
The entrance to the caverns is off the back of the Visitor Center, via a 50 foot-long tunnel.
As this is a "show cave" (albeit without many of the frills associated with a show cave), you'll see lots of stalactites and stalagmites with whimsical names, illuminated with colorful lights.
One of the highlights for me was seeing the original entrance, a precarious set of stairs sealed off for safety reasons in 1985, but which I vaguely remember descending as a kid on my first visit in the 1970s.
There are more modern stairs inside Coral Caverns now, which take you down to a lower level of the the caverns.
Coral Caverns is not the largest cavern you'll ever explore (the tour takes about 30 minutes), and it's far from the flashiest, but I very much enjoyed the low-key atmosphere the owners have created here, and look forward to visiting again in the future.
---
Related Attractions
Laurel Caverns is billed as "Pennsylvania's Largest Cave", and is a great way to spend an hour or two BENEATH the Laurel Highlands!
First discovered by Native Americans thousands of years ago, Laurel Caverns has been a popular "show cave" for many decades now, featuring among other things, an underground waterfall!
---
Lincoln Caverns gives visitors the opportunity to explore an incredibly beautiful world far below the surface of Huntingdon County!
Discovered during the construction of Route 22 in 1930, the Lincoln Caverns tour visits both the original cavern as well as Whisper Rocks cavern, discovered just prior to World War 2 on the hill above Lincoln Caverns.
---
Tytoona Cave in Blair County is owned by the National Speleological Society and is maintained as a "natural cave", with no lights or staircases.
---
The first 1,000 feet of Tytoona Cave is essentially a horizontal walking passage, but going any further requires diving equipment.
---
Penn's Cave in Centre County offers the only cavern tour in the United States that is conducted completely by boat!
---
Woodward Cave in Centre County contains 5 large rooms, hundreds of yards of tunnels and passageways, and the largest stalagmite in Pennsylvania!
---
Indian Echo Caverns is a beautiful "show cave" located 3 miles west of Hershey in Dauphin County.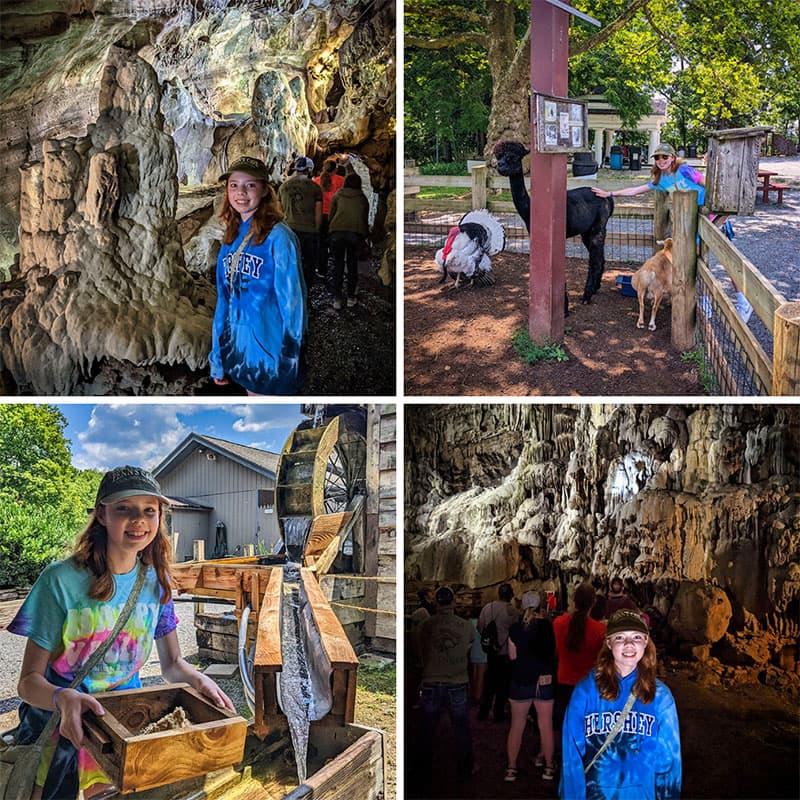 ---
Crystal Cave in Berks County was the first "show cave" to open in Pennsylvania, with official tours beginning shortly after it was discovered in 1871!
---
Lost River Caverns near Allentown gets its name from an entirely underground river system that passes through the cave.
---
Exploring Every Show Cave in Pennsylvania is a highlight reel of my visits to all eight Pennsylvania show caves in the summer of 2022!
---
Nearby Attractions
Exploring Shawnee State Park in Bedford County is your guide to the best things to see and do at this remarkable 3,983 acre recreational area just north of Coral Caverns.
---
The Bedford Coffee Pot is a unique 18 foot-tall "novelty structure" built along what was known at the time as the Lincoln Highway, America's first coast-to-coast highway.
---
Dunkle's Gulf Station along the Lincoln Highway in Bedford is a throwback to the early days of American automobile transportation.
---
The Jean Bonnet Tavern in Bedford County (just minutes from Coral Caverns) not only serves up delicious food and beverages in a colonial American setting, but it is rumored to be the most haunted restaurant in Pennsylvania!
---
22 Must-See Attractions in Bedford County is your guide to even more great attractions near Coral Caverns.
---
Did you enjoy this article?
If so, be sure to like and follow PA Bucket List on Facebook, Instagram, and/or Pinterest to stay up-to-date on my latest write-ups about the best things to see and do in Pennsylvania!
Click on any of the icons below to get connected to PA Bucket List on social media.
---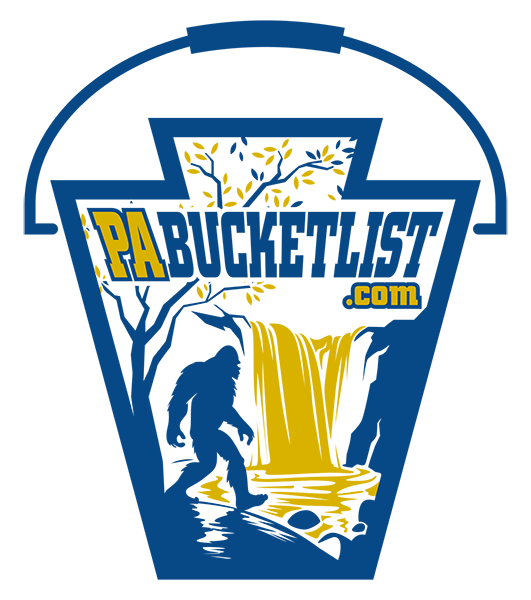 Pennsylvania's Best Travel Blog!