Decker's Chapel in Elk County is the smallest church in Pennsylvania, and one of the smallest churches in the entire United States!
The one-room chapel measures 12 feet by 18 feet, and features 4 "kneelers" and an altar surrounded by various religious artifacts.
---
History of Decker's Chapel
Michael Decker, a German immigrant to Saint Marys, injured his back when he fell from an apple tree in his orchard in 1854.
A deeply religious man, Decker vowed that if God helped him recover from the injury, he would build a chapel to show his gratitude.
Decker did recover, and as promised, he completed the chapel in 1856.
Michael Joseph Decker, Jr., the son of the chapel's original builder, became an ordained Catholic priest in 1862, and a monument erected in his memory stands in front of the church as well.
---
Visiting Decker's Chapel in Elk County
Decker's Chapel is located along a busy stretch of Route 255 on the southern edge of Saint Marys, known locally as the Million Dollar Highway.
If navigating by GPS, use coordinates 41.400800, -78.560400 to find Decker's Chapel, right next to a Best Western hotel.
The Elk County Historical Society has owned the chapel since 1990, and it is open to visitors every day.
---
Inside Decker's Chapel
The interior of Decker's Chapel is a simple but beautiful place of prayer and reflection.
The ceiling of Decker's Chapel is adorned with a large cross.
Signage on the altar relates the meaning behind that symbolism.
Near the entrance you'll find a guest book and a history of the chapel.
You'll also find information about the 2016 restoration work that was done to the chapel.
Although there is no charge to visit Decker's Chapel, there is a donation box which helps defray the cost of maintaining this historic structure.
In 1998, Decker's Chapel was added to the National Register of Historic Places.
More than 160 years after it was built, tiny Decker's Chapel remains a symbol of the enormous faith of one man, as well as the continuing commitment of the community to maintain one of the enduring symbols of Elk County.
If you find yourself anywhere near Saint Marys, be sure to allow time to visit Decker's Chapel, the smallest church in Pennsylvania!
---
Related Attractions
The Saint Severin Old Log Church in Clearfield County is a well-preserved example of a mid-19th century "frontier" church.
---
The 1806 Old Log Church is the oldest standing church in Bedford County.
---
The Middle Ridge UMC Church outside Wellsboro, AKA "The Little Red Church", is a beautiful house of worship built in 1897 and still in use in Tioga County.
---
Nearby Attractions
Exploring the Elk Country Visitor Center in Benezette is your introduction to the epicenter of elk viewing in Pennsylvania!
Inside you'll find a vast array of exhibits and information about the Pennsylvania elk herd.
Outside on the grounds, you'll have a chance to see the real deal!
---
How to Find Table Falls in the Quehanna Wild Area is your guide to locating this beautiful roadside waterfall in Elk County.
---
Red Run Gorge Vista in Elk County is one of the best off-trail scenic overlooks in the Quehanna Wild Area.
---
Did you enjoy this article?
If so, be sure to like and follow PA Bucket List on Facebook, Instagram, and/or Pinterest to stay up-to-date on my latest write-ups about the best things to see and do in Pennsylvania!
Click on any of the icons below to get connected to PA Bucket List on social media.
---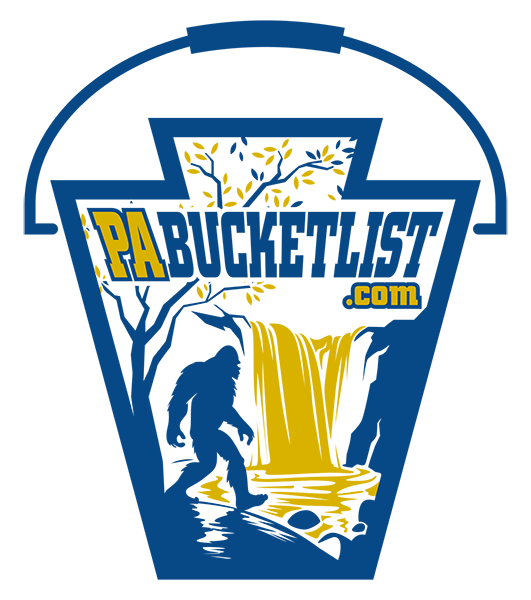 Pennsylvania's Best Travel Blog!