George's Song Shop in Johnstown is America's oldest record store!
For collectors of vintage vinyl, George's is an a must-see – a floor to ceiling, 5-story shrine to a time when physically owning your music (not owning a license to stream your music) was a real thing!
George's Song Shop is billed as having over one million records and CDs in stock.
The selection of 45s is massive yet well-organized, a huge plus when searching for a particular artist or label.
George's Song Shop was opened in 1932 by brothers Eugene and Bernie George.
Eugene's son John George took over the store in 1962, and has been running it ever since.
On a recent visit I asked John if he had any K-Tel compilation albums, one of the genres of records I collect, and within minutes he had pulled several stacks of albums for me to look at.
So if you are searching for something in particular – ask John, as he's been tending the store for nearly 60 years!
There are records in hallways, records in stairwells, and records just about everywhere you look.
In addition to vinyl, George's Song Shop CD selection is outstanding, spanning almost every conceivable genre of music.
George's Song Shop is open Monday through Saturday from 10 am until 4 pm.
The shop is located in downtown Johnstown, directly across the street from City Hall, at 128 Market Street. Johnstown, PA 15901.
---
Nearby Attractions
The Spider-Man mural in Johnstown is a tribute to Johnstown native, legendary comic-book artist, and Spider-Man co-creator Steve Ditko.
---
The Johnstown Flood Museum, located in downtown Johnstown, tells the story of the tragic May 31, 1889 flood that killed over 2,200 people and captured the attention of the entire world, arguably the most famous event to ever occur in Cambria County.
---
The Johnstown Heritage Discovery Center is a museum that tells the story of the region's iron, steel, and coal industries through the eyes of the everyday people who were the backbone of those enterprises in the late 19th and early 20th centuries.
---
Hinckston Run Falls is a man-made waterfall formed by the outflow of the Hinckston Run Reservoir near Johnstown.
---
16 Must-See Attractions in Cambria County is your guide to even more great things to see and do near Johnstown.
---
Did you enjoy this article?
If so, be sure to like and follow PA Bucket List on Facebook, Instagram, and/or Pinterest to learn more about the best things to see and do in Pennsylvania!
Click on any of the icons below to get connected to PA Bucket List on social media.
---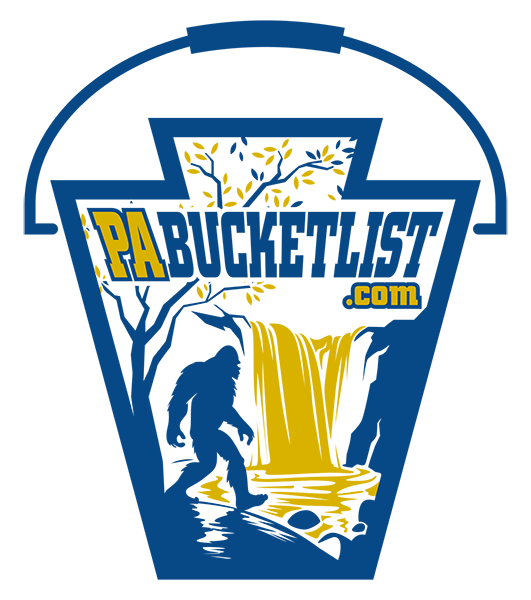 Pennsylvania's Best Travel Blog!