Montgomery Pike Scenic Overlook is a gorgeous roadside overlook and picnic spot located approximately 3.5 miles south of Williamsport along Route 15 in Lycoming County.
Another way of saying it is that it's 7 miles north of Clyde Peeling's Reptiland, on the northbound side of Route 15 (Route 15 is a divided highway near the overlook).
The overlooks sits high atop Bald Eagle Mountain, 1083 feet above sea level and some 300 feet above the West Branch of the Susquehanna River below.
A weathered sign near the picnic area indicates this overlook was donated by the citizens of Mountoursville, one of the towns you can see below.
---
Views from the Montgomery Pike Scenic Overlook
The Montgomery Pike Scenic Overlook faces north, with views to the east and west as well, for nearly 180 degrees of visibility.
The Williamsport Regional Airport and Mountoursville are to the north.
While to the west the confluence of Loyalsock Creek and the West Branch of the Susquehanna River are visible, as well as Williamsport.
For a roadside vista along a busy highway, the Montgomery Pike Scenic Overlook is a picturesque pitstop when visiting other attractions in the Williamsport area, certainly worth a few minutes of your time if you're passing by!
---
Nearby Attractions
Clyde Peeling's Reptiland in Union County is just 7 miles south of Montgomery Pike Scenic Overlook.
Clyde Peeling's Reptiland is a zoo that specializes in exotic reptiles and amphibians from around the world!
---
The Taber Museum in Williamsport tells the story of how people have lived and worked in the Lycoming County area from prehistoric times to the present day!
---
The Hiawatha Paddlewheel Riverboat cruise in Williamsport is a relaxing, hour-long sightseeing excursion up and down the West Branch of the Susquehanna River.
---
The 5 Best Waterfall Hikes in Lycoming County will introduce you to some magnificently scenic hikes leading to gorgeous waterfalls in the region.
---
Band Rock Vista in Lycoming County offers a stunning 180-degree view of the Lycoming Creek Valley and the town of Ralston more than 900 feet below.
---
The 36 Best Roadside Scenic Overlooks in PA is your guide to some of the most beautiful vistas in Pennsylvania that require no hiking whatsoever to enjoy!
---
Did you enjoy this article?
If so, be sure to like and follow PA Bucket List on Facebook, Instagram, and/or Pinterest to learn more about the best things to see and do in Pennsylvania!
Click on any of the icons below to get connected to PA Bucket List on social media.
---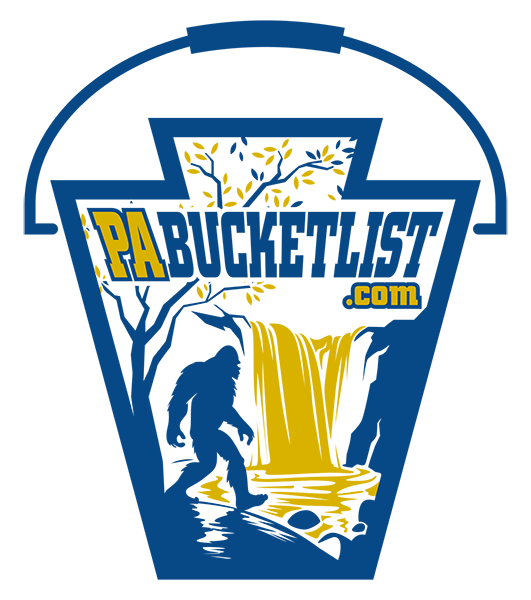 Pennsylvania's Best Travel Blog!