If you're looking for directions to Prayer Rock Scenic Overlook in Mifflin County, you're in the right place!
Prayer Rock Scenic Overlook is a fantastic roadside vista along Wills Road in Mifflin County, approximately 4 miles southwest of Belleville.
If navigating by GPS, use coordinates 40.54384, -77.75725 to find this scenic pull-off high above the famed "Big Valley" in Mifflin County.
The overlook gets its name from a shrine on the west side of the road near the pull-off.
A plaque at the base of the cross on the shrine indicates it was erected by the Mifflin County Federation of Men's Bible Classes.
No matter what your religious persuasion, I think just about everyone would agree the views from Prayer Rock are "heavenly".
On the west side of the road, you're overlooking Belleville and Allensville.
While on the east side you're looking in the direction of Lewistown and McVeytown.
Prayer Rock is sometimes locally referred to as Jacks Mountain Hawk Watch, not to be confused with Stone Mountain Hawk Watch, also located in Mifflin County.
You won't find many scenic overlooks in PA with easier access to such expansive views as you will at Prayer Rock in Mifflin County!
---
Nearby Attractions
Located in the Rothrock State Forest near the Mifflin-Huntingdon County line, the Stone Mountain Hawk Watch is a scenic overlook with a purpose!
Used by birding enthusiasts to monitor fall hawk migrations, this is also a popular scenic overlook, with stellar views in all directions.
---
The Belleville Flea Market (AKA the Belleville Farmers Market) is a Wednesday tradition in Mifflin County!
Featuring a colorful array of permanent buildings and temporary pop-up tents, you can buy just about anything at the Belleville Flea Market, including baked goods, produce, quilts, antiques, tools, housewares, and clothing.
---
The Big Valley Antique Center near Reedsville features nearly 150 vendors, spread out over 2 floors and 40,000 square feet of shopping space.
---
Big Valley Vista is located along the Millheim Pike in Mifflin County, one of eight amazing roadside vistas in the Bald Eagle State Forest!
---
Did you enjoy this article?
If so, be sure to like and follow PA Bucket List on Facebook, Instagram, and/or Pinterest to learn more about the best things to see and do in Pennsylvania!
Click on any of the icons below to get connected to PA Bucket List on social media.
---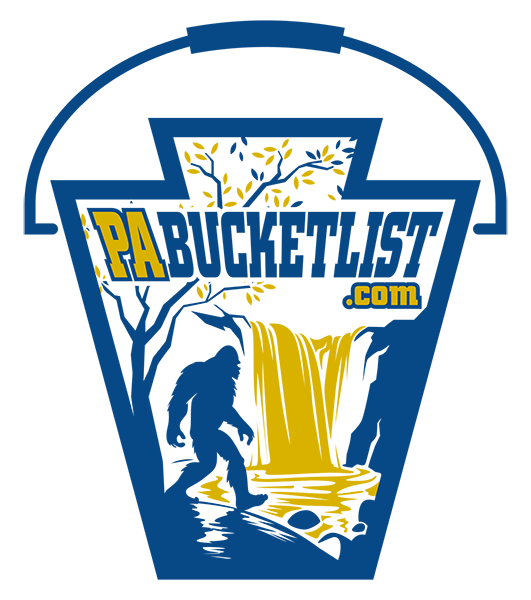 Pennsylvania's Best Travel Blog!