If you're looking information about the Big Valley Antique Center near Milroy in Mifflin County, you're in the right place!
The Big Valley Antique Center features nearly 150 vendors, spread out over 2 floors and 40,000 square feet of shopping space.
---
Hours and Directions
Big Valley Antique Center is open 7 days a week, from 10 am – 5 pm.
The store is located at 47 Auto Auction Cir, Reedsville, PA 17084, right across the road from a large Rutter's Convenience Store and Best Western Hotel.
Even though Big Valley Antique Center has a Reedsville address, it's located right off the Milroy exit of Route 322.
On Wednesdays from mid-April through October, the antique center holds a flea market in its parking lot, to coincide with the wildly-popular Belleville Flea Market just a few miles away.
On those Wednesdays, the Big Valley Antique Center opens at 8 am, instead of 10 am.
---
What You'll Find at the Big Valley Antique Center
As with most multi-vendor antique centers, the variety of available merchandise here is tremendous!
The interior of the store has a lodge-like appearance, with wood-paneled walls, high ceilings, and easy-to-navigate aisles between the vendor booths.
With so much variety and so many vendors, plan on spending a minimum of 2-3 hours here if you take your antiquing seriously and want to see everything.
Whether you're looking for functional antiques like vintage cookware, or purely decorative pieces, there's a good chance you'll discover something that you can't live without at the Big Valley Antique Center.
Being located this close to State College, you'll naturally find lots of vintage Penn State memorabilia.
Seveal vendors have nicely curated collections of vintage vinyl records for sale.
Model train enthusiasts will find lots to look at and/or buy at the store.
Sports memorabilia is another well-represented category at the Big Valley Antique Center.
I spend a LOT of time in antique stores and at flea markets across the state, and I'd say the prices here fall solidly in the middle of the going rate as far as price ranges go.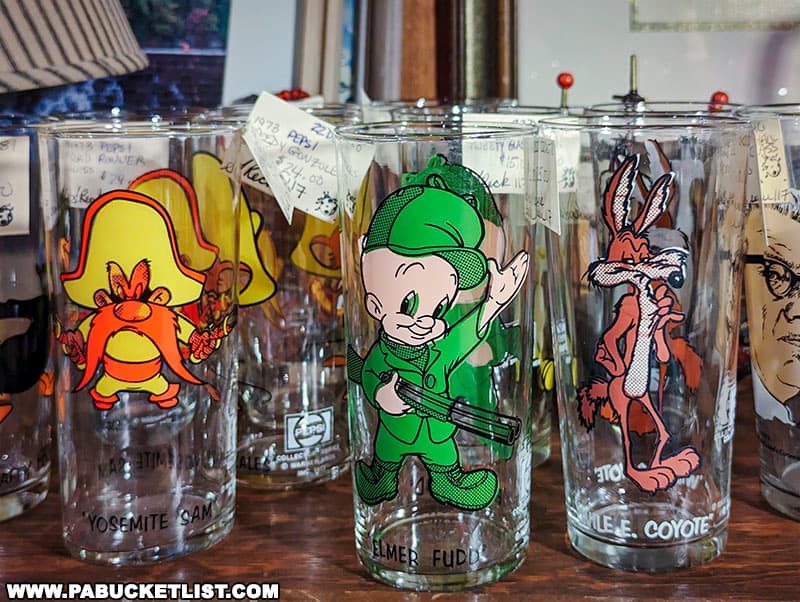 Maybe you're looking for a special accent piece for your den or living room.
Or maybe you're looking put a retro twist on family game night.
Whether you're a committed "picker" or just enjoy looking looking at old things and reminiscing, you're sure to enjoy spending a few hours at the Big Valley Antique Center near Milroy in Mifflin County!
---
Related Attractions
The Belleville Flea Market (AKA the Belleville Farmers Market) is a Wednesday tradition in Mifflin County!
Featuring a colorful array of permanent buildings and temporary pop-up tents, you can buy just about anything at the Belleville Flea Market, including baked goods, produce, quilts, antiques, tools, housewares, and clothing.
---
The Plaza Centre Antique Gallery is a massive antique store and flea market housed in a historic former theatre in downtown Bellefonte, Centre County.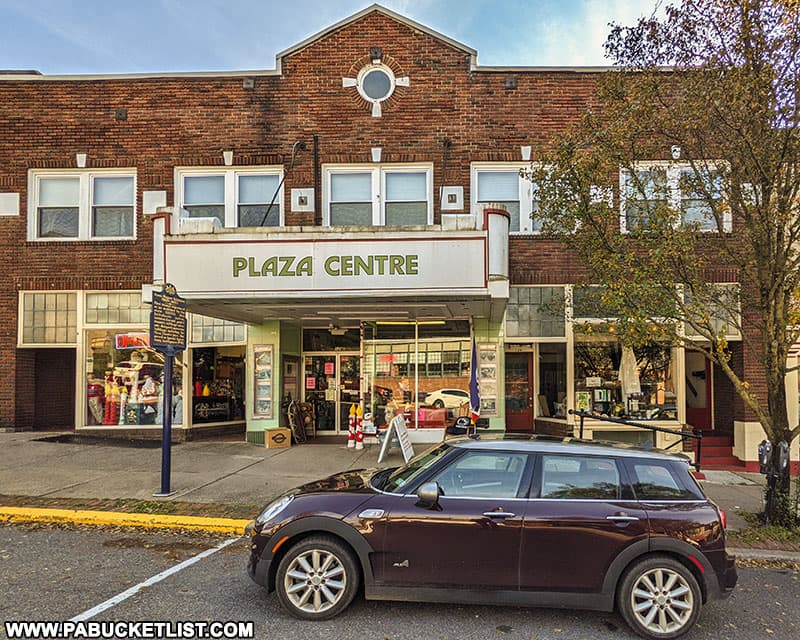 Plaza Centre includes not only the former Plaza Theatre building, but the adjacent building as well, for a total of 6 floors and more than 100 vendors!
---
If you're a diehard "picker", be sure to check out the PA Antique Store and Flea Market page to discover more of the best antique stores and flea markets in Pennsylvania!
---
Did you enjoy this article?
If so, be sure to like and follow PA Bucket List on Facebook, Instagram, and/or Pinterest to stay up-to-date on my latest write-ups about the best things to see and do in Pennsylvania.
Click on any of the icons below to get connected to PA Bucket List on social media!
---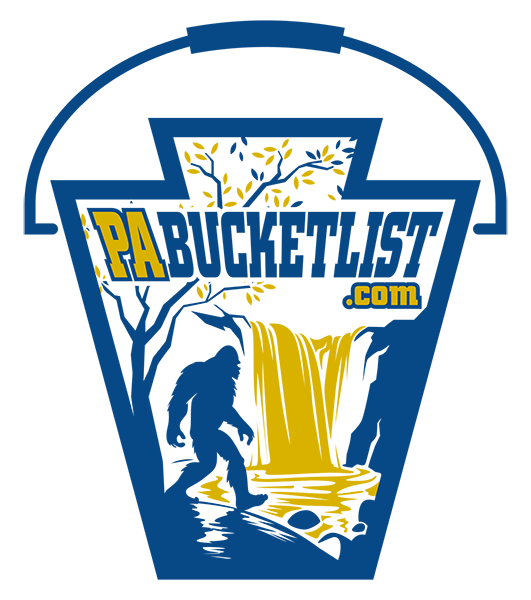 Pennsylvania's Best Travel Blog!