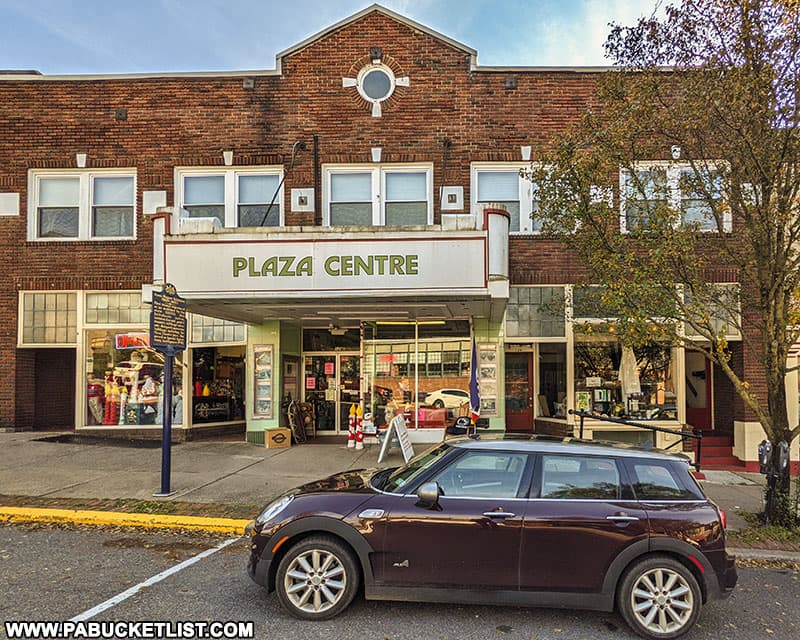 The Plaza Centre Antique Gallery is a massive antique store and flea market housed in a historic former theatre in downtown Bellefonte, Centre County.
Plaza Centre includes not only the former Plaza Theatre building, but the adjacent building as well, for a total of 6 floors and more than 100 vendors!
---
History of the Plaza Theatre
The old theatre which now houses the Plaza Centre antique gallery and flea market was originally built in 1925 by Charles Richelieu.
Originally called the Richelieu Theatre, it was sold in 1934 and became the Plaza Theatre.
The theatre was designed by Anna Wagner Keichline, the first woman to become a registered architect in Pennsylvania.
---
The Plaza Theatre operated as a movie theatre until 1972, with the last movie shown there being Doctor Zhivago, the poster for which still hangs inside the building.
In 2001, the Plaza Theatre was reborn as the Plaza Centre Antique Gallery.
You'll still find all sorts of interesting memorabilia from the movie theatre days hanging in various areas of the Plaza Centre today.
---
Plaza Centre Antique Gallery Hours and Address
Plaza Centre is open every day of the week, from 10 am until 5 pm, Thursdays until 7 pm.
Plaza Centre is located at 124 W High St, Bellefonte, PA 16823 (CLICK HERE for directions on Google Maps), just down the street from the Centre County Courthouse, with metered street parking available on both sides of the street.
---
Shopping at the Plaza Centre Antique Gallery
Despite the name, the vast majority of the items you'll find on the 6 floors of retail space at the Plaza Centre are reasonably priced vintage items, with a handful of expensive "antiques" thrown in for good measure.
The "Bargain Basement" in particular, located in the old theatre portion of Plaza Centre, is pure flea market.
The upstairs portion of the former Plaza Theatre is more vendor space, with great architectural details, if you love old building like I do.
Because the nature of businesses like Plaza Centre means a constant turnover of each vendor's one-of-a-kind items, there are always new and exciting goodies to be found to be found!
---
Types of Items You'll Find at Plaza Centre
As I've said in other articles about flea markets/antique stores, my primary interest is old records and 1980s pop culture items, both of which you'll find in ample supply at Plaza Centre.
Some vendors specialize in a single theme, such as this Christmas shop.
Vintage clothing is another well-represented item at Plaza Centre.
As are vintage sewing patterns.
Being located so close to State College, naturally you'll find tons of vintage Penn State memorabilia.
Several vendors carry a vast assortment of the game day buttons from the Joe Paterno era.
You'll find plenty of vintage puzzles and games, as you would at most flea markets.
A few vendors sell new goods, such as this local pottery maker.
But it's the old stuff that draws me in, personally.
For instance, this CB radio how-to album found its way home with me from Plaza Centre.
No matter what your area of interest, with so much to see you're just BOUND to find something you can't live without at the Plaza Centre antique gallery on Bellefonte!
---
Related Attractions
The Jonnet Flea Market along Route 22 in Westmoreland County is another excellent place to shop for vintage/collectible items at reasonable prices.
Housed in a former car dealership, there are THOUSANDS of square feet to explore at the Jonnet Flea Market, open on Saturdays and Sundays.
---
Leighty's Flea Market in Blair County is a 29 acre goldmine for collectors of all things "vintage", as well as a fun place to window shop and people-watch.
---
Antique Depot and Flea Market is housed in a 74,000 square foot indoor facility in Duncansville, Blair County.
---
I99 Antiques is a two-level, multivendor antique store in downtown Tyrone, Blair County.
---
Historica Plus is a large antique store occupying three floors of the historic Leitzinger Building in Clearfield, PA.
---
Founders Crossing is a 20,000 square foot antique mall and local artisan market located in the heart of downtown Bedford, Pennsylvania.
---
Black Rose Antiques and Collectibles is an antique store featuring more than 85 vendors in the Chambersburg Mall.
---
Talleyrand Park is one of the crown jewels of historic Bellefonte in Centre County!
---
The Bellefonte Cruise has been a popular Father's Day weekend event in historic Bellefonte since 1988.
---
Did you enjoy this article?
If so, be sure to like and follow PA Bucket List on Facebook, Instagram, and/or Pinterest to learn more about the best things to see and do in Pennsylvania!
Click on any of the icons below to get connected to PA Bucket List on social media.
---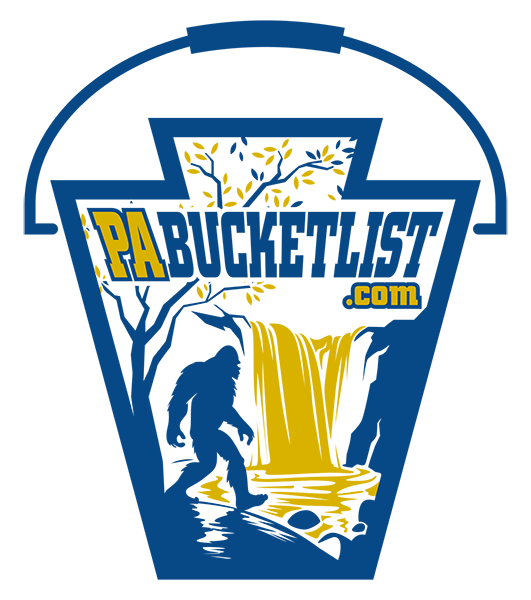 Pennsylvania's Best Travel Blog!