Founders Crossing is a 20,000 square foot antique mall and local artisan market located in the heart of downtown Bedford, Pennsylvania.
Housed in a building that dates back to 1890 and featuring more than 100 vendors, Founders Crossing is open 7 days a week and is a great place to spend an hour or two whenever passing through Bedford County.
---
Artisan Market at Founders Crossing
The ground floor of Founders Crossing houses the artisan market, where you'll find locally-made goods from Bedford-area artists and craftspeople.
Home decor, furniture, leather goods, apparel, jewelry – these are just some of the items you'll find on the ground floor of Founders Crossing.
---
Antique Market at Founders Crossing
The downstairs portion of Founders Crossing houses the antique market, which is where I spend the bulk of my time when I visit.
Several vendors offer vintage clothing and accessories.
Vintage vinyl albums are also plentiful here, and reasonably priced.
If you're a book collector, you'll find THOUSANDS to browse through.
No matter what you collect, there is a wide variety of vintage items for sale in the downstairs portion of Founders Crossing.
Founders Crossing is located at 100 S Juliana Street, Bedford, PA 15522 – CLICK HERE for directions on Google Maps.
---
Related Attractions
Bits of Time is an 18,000 square foot antique store in Bedford, PA featuring more than 50 vendors of antiques, collectibles, and primitive décor.
---
Hoke-E-Geez is a large multi-vendor marketplace of antiques, collectibles, and curiosities located just east of downtown Bedford, along the Lincoln Highway (Route 30).
---
Nearby Attractions
The Fort Bedford Museum was built in 1958, 200 years after the original Fort Bedford was constructed during the French and Indian War.
---
Old Bedford Village in Bedford County is a living history museum that gives you a glimpse into what life was like in western Pennsylvania from 1700 until 1899.
---
Dunkle's Gulf Station along the Lincoln Highway in Bedford is a throwback to the early days of American automobile transportation, and is still in operation to this day!
---
The Bedford Coffee Pot is a unique 18 foot-tall "novelty structure" built along the Lincoln Highway near downtown Bedford.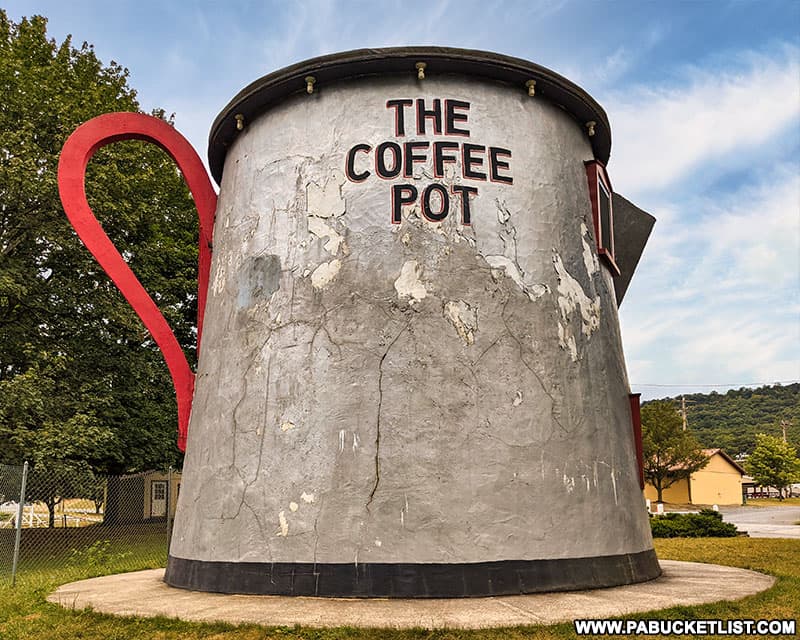 ---
25 Must-See Destinations in Bedford County will show you even more great places to visit in Bedford County.
---
Did you enjoy this article?
If so, be sure to like and follow PA Bucket List on Facebook, Instagram, and/or Pinterest to stay up-to-date on my latest write-ups about the best things to see and do in Pennsylvania!
Click on any of the icons below to get connected to PA Bucket List on social media.
---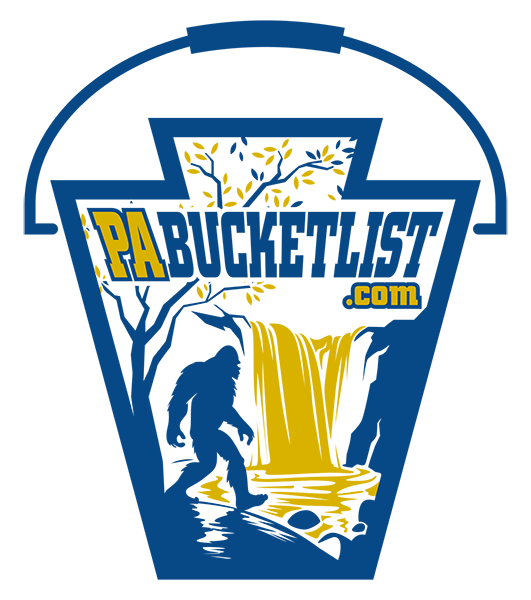 Pennsylvania's Best Travel Blog!