If you're looking for information about Hoke-E-Geez in Bedford, you're in the right place!
Hoke-E-Geez is a large multi-vendor marketplace of antiques, collectibles, and curiosities located just east of downtown Bedford, along the Lincoln Highway (Route 30).
The store's motto is "An Adventure in Every Visit", and I can tell you from my countless visits, that is indeed the case!
---
What You'll Find at Hoke-E-Geez
It's hard to put a label on Hoke-E-Geez – it's a mixture of antique gallery, flea market, close-out store, and discount hardware outlet.
The majority of the store is made up of individual vendor booths, selling all manner of antiques and collectibles.
Some of the vendors specialize in a particular area – one vendor I frequent there sells only vintage records, CDs, and cassettes.
Other vendors specialize in trading cards and sports memorabilia.
The majority of the vendors, however, are "generalists", selling a little bit of everything.
Collectible lunch boxes always seem to be in good supply when I visit.
As do vintage Christmas decorations, particularly blow molds.
There's a large section of vintage furniture.
And an entire wall of artwork.
A large number of collectible plush toys seem to find their way to the shelves at Hoke-E-Geez.
As do one of the great fad items of the early-to-mid 1980s, the Cabbage Patch Kids!
Several vendors deal in vintage clothing.
Since the inventory is constantly changing, you never know when you'll come across gems like this Mister Ed game.
Like I always say – you never know what you can't live without until you walk into an antique store!
---
Hoke-E-Geez Hours and Directions
Hoke-E-Geez is located at 145 Bedford Plaza Rd, Bedford, PA 15522 – parking is free and plentiful.
The store is open 7 days a week (excluding major holidays), Monday through Saturday from 10 am – 5 pm, and Sunday from noon until 5 pm.
While the store doesn't have its own website, it does have a Facebook page that is updated regularly with holiday and weather-related closures, sales, and special events.
---
Related Attractions
Founders Crossing is a 20,000 square foot antique mall and local artisan market located in the heart of downtown Bedford, Pennsylvania.
---
Bits of Time is an 18,000 square foot antique store in Bedford featuring more than 50 vendors of antiques, collectibles, and primitive décor.
---
Antique Depot is an antique store and flea market housed in a 74,000 square foot indoor facility in Duncansville, Blair County.
---
Featuring a little bit of everything, Leighty's Flea Market is a 29 acre goldmine for collectors of all things "vintage", as well as a fun place to window shop and people-watch from April through October (closed over the winter).
---
I99 Antiques is a two-level, multivendor antique store in downtown Tyrone, Blair County.
---
25 Must-See Attractions in Bedford County is your guide to even more great things to see and do near Hoke-E-Geez!
---
Did you enjoy this article?
If so, be sure to like and follow PA Bucket List on Facebook, Instagram, and/or Pinterest to stay up-to-date on my latest write-ups about the best things to see and do in Pennsylvania!
Click on any of the icons below to get connected to PA Bucket List on social media.
---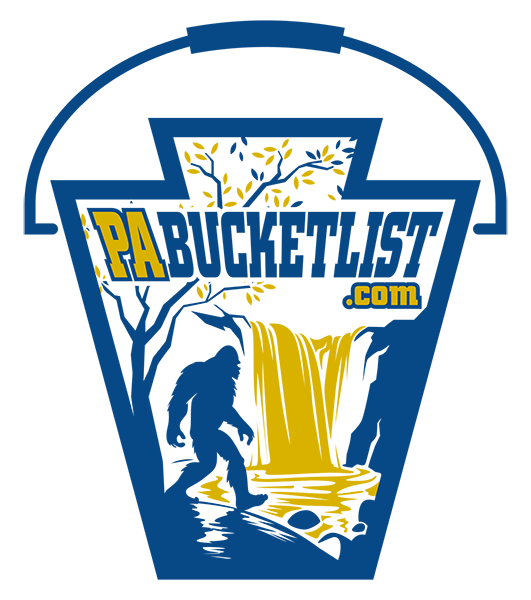 Pennsylvania's Best Travel Blog!