Bits of Time is an 18,000 square foot antique store in Bedford, PA featuring more than 50 vendors of antiques, collectibles, and primitive décor.
---
Hours and Directions
Bits of Time is open 7 days a week – Monday through Saturday from 10 am – 6 pm and Sunday 11 am – 5 pm.
The store is conveniently located near the heart of Bedford at 101 Railroad St, Bedford, PA 15522 – CLICK HERE to see it on Google Maps (map will open in a new window).
There is plenty of free parking, and all the vendors are on one level (no stairs to navigate if that's a concern to you).
---
What You'll Find at Bits of Time
Part of the store is dedicated to country and primitive décor – new stuff designed to look old.
You'll lots of candles, pottery, kitchenware, and wrought iron items in this part of the store.
The rest of the store is dedicated to what I personally find more interesting – old stuff that looks old!
With more than 50 vendors, you'll find a little bit of everything here, from high dollar antiques to inexpensive kitsch.
On a recent visit I spotted everything from Baywatch collectibles…
to this boar's head taxidermy mount.
There's a nice selection of comic books.
And vendors that deal in vintage clothes.
Diecast cars and trucks are well represented at Bits of Time.
As are model trains and accessories.
Several vendors deal in plush toys.
Vintage furniture and architectural salvage items were also available in a few vendor booths.
As with any antique/collectibles store, the inventory is constantly changing, which means there's always a reason to swing by Bits of Time when passing through Bedford.
---
Nearby Attractions
Hoke-E-Geez is a large multi-vendor marketplace of antiques, collectibles, and curiosities located just east of downtown Bedford, along the Lincoln Highway (Route 30).
---
Founders Crossing is a 20,000 square foot antique mall and local artisan market located in the heart of downtown Bedford, Pennsylvania.
---
Old Bedford Village is a living history museum that gives you a glimpse into what life was like in western Pennsylvania from 1700 until 1899.
---
The Bedford Coffee Pot is a unique 18 foot-tall "novelty structure" built along what was known at the time as the Lincoln Highway (now known as Route 30), America's first coast-to-coast highway.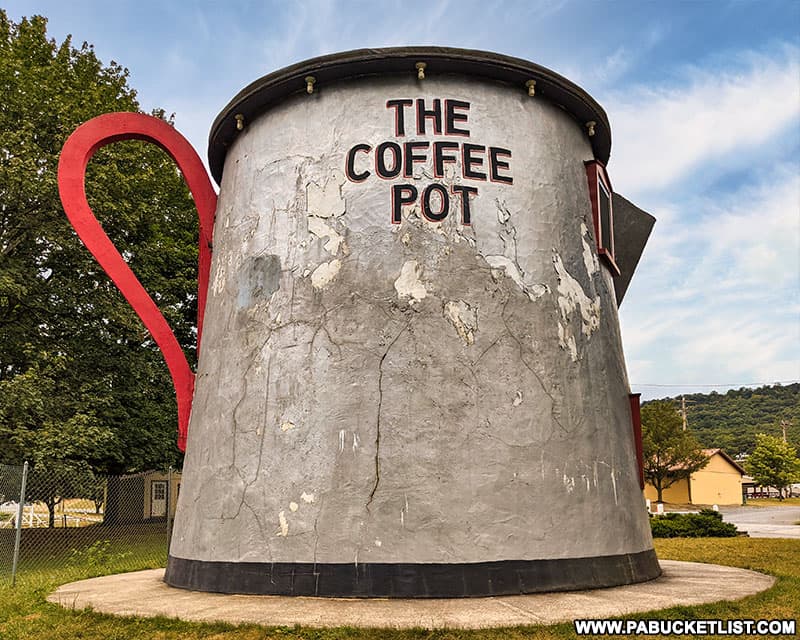 ---
The Fort Bedford Museum was built in 1958, 200 years after the original Fort Bedford was constructed during the French and Indian War.
---
25 Must-See Attractions in Bedford County is your guide to even more great things to see and do in Bedford County.
---
Did you enjoy this article?
If so, be sure to like and follow PA Bucket List on Facebook, Instagram, and/or Pinterest to learn more about the best things to see and do in Pennsylvania!
Click on any of the icons below to get connected to PA Bucket List on social media.
---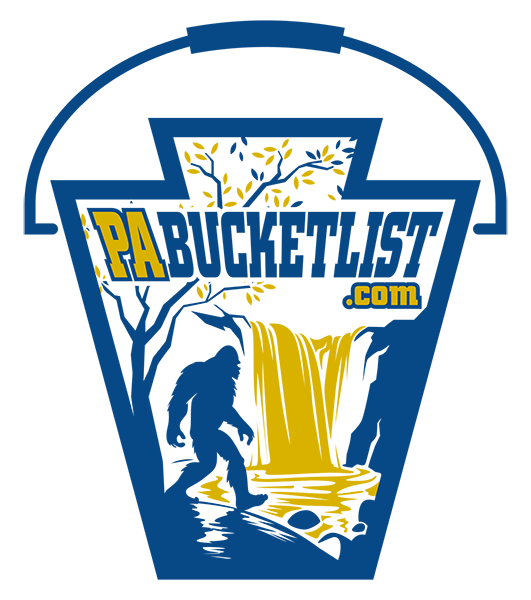 Pennsylvania's Best Travel Blog!