Black Rose Antiques and Collectibles is an antique store featuring more than 85 vendors in Chambersburg, PA.
It may also be the ONLY antique store in PA that serves as an anchor store at a large shopping mall!
Located just off of Interstate 81 in the Chambersburg Mall, Black Rose Antiques and Collectibles is open 7 days a week, and features just about everything under the sun, including vintage jewelry, coins, glassware, toys, furniture, holiday decorations, records, artwork, and much more.
The mall itself is also eerily interesting to walk around, as there are only a handful of other stores still operating in the mall.
So not only is this a great location to shop for your favorite antiques and collectibles, but it's also a unique opportunity to walk amongst the ghosts of retail giants of the past and reflect on just how much the shopping experience has changed in America over the past 20-30 years!
---
What You'll Find at Black Rose Antiques and Collectibles
Black Rose occupies the former Sears anchor store space, so there is LOTS of room for vendors and shoppers.
The aisles are wide, the store is well lit, and the vendor booths are laid out in an orderly fashion.
Like any other multi-vendor antique store, individual vendors rent their own spaces and set their own prices.
This also means that the inventory is constantly changing, so there is always something new to see.
Some vendors tend to specialize in a certain product line, like vintage furniture or music.
Others vendor booths feature a hodgepodge of everything.
From my experience, the prices most vendors were asking at Black Rose Antiques were right in line with the going rate at other similar-sized antique stores across PA.
I like to say antique stores are like museums where you can buy the exhibits.
Black Rose Antiques and Collectibles is one of those stores where it's fun to spend a few hours browsing, reminiscing, and buying a few things that you probably don't need, but you can't live without!
---
Hours and Directions
Black Rose Antiques and Collectibles at the Chambersburg Mall is open Monday through Saturday 10:00 am to 8:00 pm, and Sundays from Noon until 5:00 pm.
The Chambersburg Mall is located at 3055 Black Gap Rd, Chambersburg, PA 17202 – you can CLICK HERE for directions to the mall on Google Maps.
Be sure to visit the Black Rose Antiques and Collectibles OFFICIAL WEBSITE to check for any weather or holiday-related closures or changes in hours.
Parking is both free and plentiful!
---
Exploring the Rest of the Chambersburg Mall
Let me start by saying that as a teenager in the 1980s, I LOVED shopping malls!
And while not all shopping malls have fallen from favor (try visiting the King of Prussia Mall around Christmas if you don't believe me), the Chambersburg Mall is representative of many of my favorite malls from the 80s and 90s.
Wikipedia refers to malls like this as "zombie malls", and while you're much more likely to encounter a mall-walker than an extra from "The Walking Dead", there's still an air of "surrealness" to it.
At its peak in the late 90s, the Chambersburg Mall was home to 75 stores.
Now it serves as a reminder to those of us who grew up in the heyday of these "temples of consumerism" that shopper's preferences are fickle and ever-changing.
Certainly the infinite number of online shopping options, combined with mandatory COVID-related closures, pushed many shopping malls to the brink of extinction in recent years.
So while it's hard to predict whether or not this mall (and malls similar to it) will survive in the coming years, I for one am rooting for them!
---
Related Attractions
Historica Plus is a large antique store occupying three floors of the historic Leitzinger Building in Clearfield, PA.
---
The Plaza Centre Antique Gallery is a massive antique store and flea market housed in a historic former theatre in downtown Bellefonte (Centre County).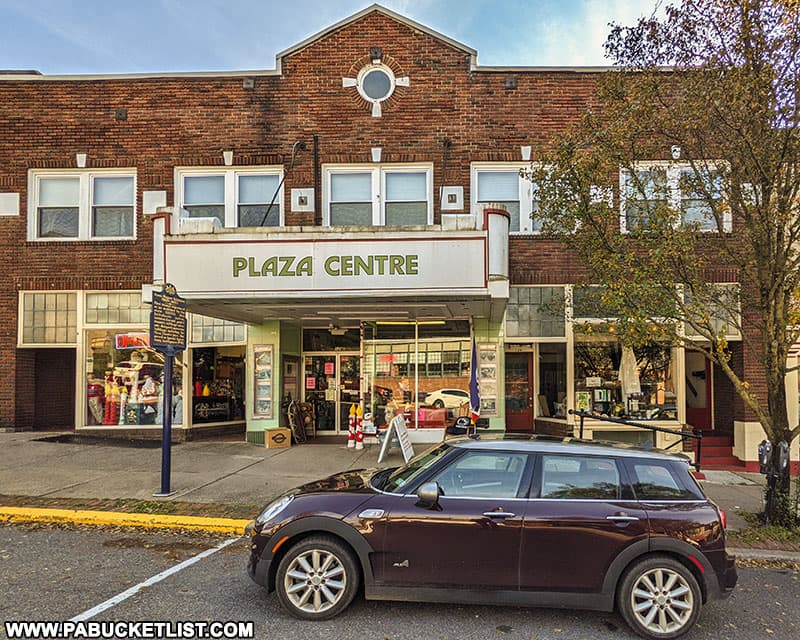 ---
Founders Crossing is a 20,000 square foot antique mall and local artisan market located in the heart of downtown Bedford, Pennsylvania.
---
Antique Depot and Flea Market is housed in a 74,000 square foot indoor facility in Duncansville, Blair County.
---
The Jonnet Flea Market along Route 22 in Westmoreland County is another excellent place to shop for vintage/collectible items at reasonable prices.
---
Did you enjoy this article?
If so, be sure to like and follow PA Bucket List on Facebook, Instagram, and/or Pinterest to learn more about the best things to see and do in Pennsylvania!
Click on any of the icons below to get connected to PA Bucket List on social media.
---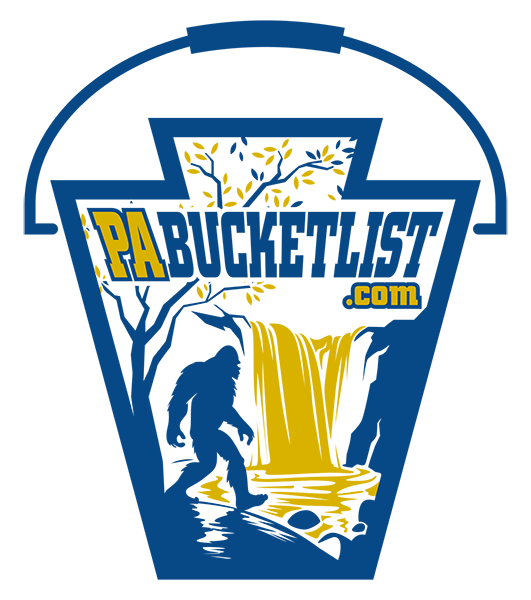 Pennsylvania's Best Travel Blog!