Stewarton Falls in Fayette County, Pennsylvania is an exceptional 15-foot tall waterfall on Crooked Creek, part of the Bear Run Nature Reserve.
Located just off of Stewarton Road, this land is owned by the Western Pennsylvania Conservancy, the same organization that manages nearby and world-famous Fallingwater.
Part of the mission of the Western Pennsylvania Conservancy is to promote hiking, hunting, and fishing opportunities in the Laurel Highlands, and you can read their visiting guidelines HERE.
---
How to Find Stewarton Falls in Fayette County
Stewarton Falls sits approximately 2 miles off of Route 381, just north of Fallingwater, along Stewarton Road.
Parking is roadside along Stewarton Road near GPS coordinates 39.92765, -79.47835.
Stewarton Falls falls themselves are located approximately 50 feet off the side of the road and visible from the roadside pull-off.
---
Viewing the Falls
Plenty of natural greenery surrounds Stewarton Falls.
And while it does take a significant rain or snowmelt event to really get Crooked Run flowing, if you're lucky (or have planned well) you'll catch it looking like it does in the video below.
Its almost-roadside location makes Stewarton Falls a quick and easy pitstop on your way to some of the more famous nearby attractions.
---
Nearby Attractions
Fallingwater may be THE most famous home in all of Pennsylvania.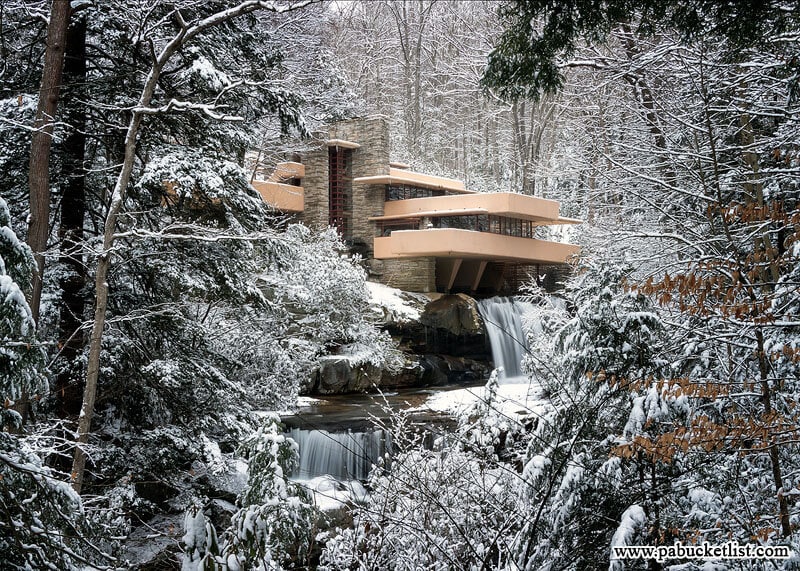 Designed by renowned architect Frank Lloyd Wright, it's approximately 2 miles south of Stewarton Falls along Route 381.
---
Ohiopyle State Park is located just south of Fallingwater, also along Route 381.
It offers at least 10 outstanding waterfalls for your hiking and viewing pleasure.
---
When it comes to scenic overlooks in the Laurel Highlands, Baughman Rock Overlook is hard to beat!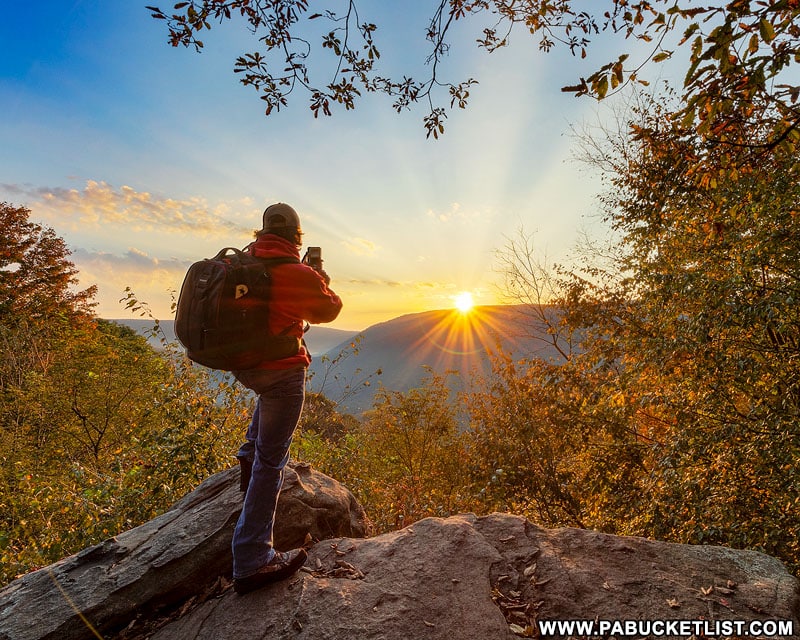 This is also located at Ohiopyle State Park, 75 yards from the parking area along Sugarloaf Road.
---
Exploring the Haunted Quaker Church in Fayette County will take you to a rural hilltop church where history and urban legend combine for one incredible supernatural tale!
---
Did you enjoy this article?
If so, be sure to like and follow PA Bucket List on Facebook, Instagram, and/or Pinterest to stay up-to-date on my latest write-ups.
Click on any of the icons below to get connected to PA Bucket List on social media!
---
Pennsylvania's Best Travel Blog!