If you're looking for information about visiting Pioneer Tunnel coal mine in Schuylkill County, you're in the right place!
Pioneer Tunnel coal mine has operated as a tourist attraction and living history museum since 1962.
Visitors ride mine cars 1,800 feet inside of Mahanoy Mountain, where they then disembark and take a walking tour of some of the mine's passageways.
In addition to tours of the coal mine, visitors can also take a sightseeing train excursion that utilizes an authentic coal-fired steam engine to pull passenger cars along narrow-gauge railroad tracks.
---
Going Underground | Touring the Coal Mine
Hopping aboard a mine car, you'll venture 1,800 feet (a third of a mile) into the heart of Mahanoy Mountain.
For those with some trepidation about the safety of all of this, know that Pioneer Tunnel is inspected daily by the mine's foreman and periodically by state mine inspectors.
Once inside the mine, a knowledgeable guide will share insights into the day-to-day life of a coal miner in the anthracite region of Pennsylvania, the only region in the United States where anthracite coal is found.
Anthracite coal, also known as hard coal, produces more energy than bituminous/soft coal when burned, because it contains fewer impurities and a higher carbon percentage when compared to bituminous coal.
Dioramas set up throughout the mine depict scenes from various eras of underground coal mining, like this mule stable from a time when mules lived and worked in the mines, pulling cartloads of coal.
Storyboards inside Pioneer Tunnel depict how the mine you are standing in is built in relation to the mountain.
Pioneer Tunnel passes through numerous "veins" of coal, including the Big Buck vein, which my tour guide said is the same vein of coal still burning underneath nearby Centralia.
At another point on the tour, our guide pointed out a 400 foot-tall airshaft, venting to the surface of Mahanoy Mountain.
This is the same type of airshaft that forms the nearby and much-hyped "only geyser in Pennsylvania", which in reality is just cold water escaping from a flooded mineshaft.
Tours last about 40 minutes, and the interior of Pioneer Tunnel coal mine is 52 degrees year-round, so a jacket or sweatshirt is recommended.
---
The Steam Train Excursion | A Nostalgic Ride
Not all of the excitement at Pioneer Tunnel takes place underground.
The Henry Clay steam train excursion takes you on a scenic three-quarter-mile ride around the side of Mahanoy Mountain to show you another kind of mining, called strip mining.
As with the underground tour of Pioneer Tunnel, you ride out to end point on the tracks, stop and get off the train, and then your conductor/tour guide explains some of the natural and man-made features you're looking at.
The Mammoth Vein strip mine where you get off the train is an example of a mining method that utilized giant steam shovels to "strip" the rocks and soil from above the coal vein, allowing for the removal of the coal from the surface (rather than from mineshafts dug into the mountain).
As you look out across the hills and valleys around Ashland, it's remarkable how well Nature has "reclaimed" the landscape, erasing many (but certainly not all) traces of the massive mining operations that once called Schuylkill County home.
The entire steam train excursion lasts approximately 30 minutes, and you can take this tour either before or after your underground mine tour.
---
Hours and Admission Fees
Pioneer Tunnel coal mine tours and steam train excursions are offered April through October – see the image below for specific days and hours.
Admission fees are as follows: Coal Mine Tour: Adults $12.00, Children (under 12): $9.00.

Steam Train Excursions: Adults $10.00, Children (under 12): $8.00.

Combination Ticket for Both Tours: Adults $19.80, Children (under 12): $15.30.
---
Directions to Pioneer Tunnel
Pioneer Tunnel is located at 20th and Oak St, Ashland, PA 17921
---
Tickets are sold in the Visitor Center, which also houses a small café and gift shop.
Parking is free, and all proceeds from the tours, café, and gift shop go towards keeping this non-profit, volunteer-run attraction afloat.
Whether you're a history enthusiast, an adventure-seeker, or someone looking for a unique family outing, Pioneer Tunnel will give you a deeper understanding of how coal was mined in the anthracite region of Pennsylvania in the early 1900s.
For more information, check out Pioneer Tunnel's OFFICIAL WEBSITE.
---
Related Attractions
Visiting a Geyser That Isn't A Geyser in Schuylkill County reveals the truth about the nearby "Big Mine Run Geyser", a social media sensation which is in fact nothing more than water escaping from a flooded mine shaft.
---
The Ashland Anthracite Museum is located in the Ashland Borough Building (and right next to Pioneer Tunnel).
Here you can learn just about everything you'd ever want to know about anthracite coal – how it forms, how it is mined, how mining technology has changed over the years, and the dangers associated with the process.
It's a wonderful museum and well worth a visit if you want to better understand the heritage and history of the region.
---
The Ashland Mothers' Memorial, erected in 1938, is a seven foot high bronze sculpture in downtown Ashland, based on the 1871 painting known as "Whistler's Mother".
---
Exploring the Tour-Ed Coal Mine and Museum Near Pittsburgh offers a similar experience to Pioneer Tunnel, allowing you to go inside an actual bituminous/soft coal mine in western Pennsylvania.
---
Did you enjoy this article?
If so, be sure to like and follow PA Bucket List on Facebook, Instagram, and/or Pinterest to learn more about the best things to see and do in Pennsylvania!
Click on any of the icons below to get connected to PA Bucket List on social media.
---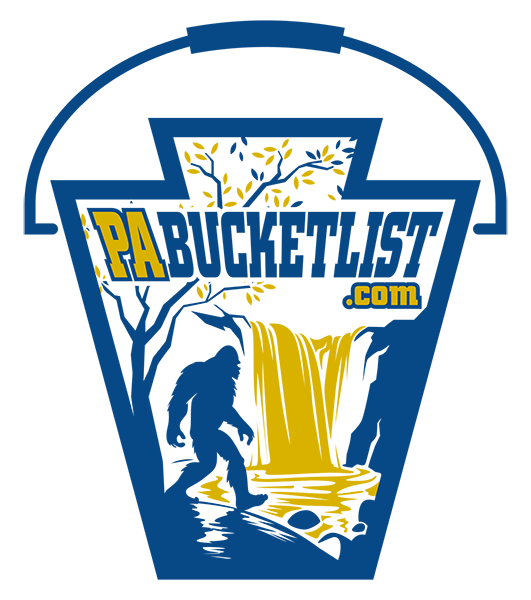 Pennsylvania's Best Travel Blog!