On May 1, 2019, the Pennsylvania Game Commission closed the popular Glen Onoko Falls Trail near Jim Thorpe, Pennsylvania.
Located on State Game Lands 141, adjacent to Lehigh Gorge State Park, this rocky waterfall trail has been attracting visitors for nearly 150 years.
And ever since then, people have been getting injured and occasionally have perished as a result of accidents near the waterfalls (8 fatalities since 1977, according to local newspapers).
When asked about the decision to close the trail, a Game Commission spokesman was quoted in a local newspaper article as saying "The justification is really to protect human life, reduce injuries, and protect first responders. And also, the trail itself has just been deteriorating from overuse."
Despite talk at the time of transferring ownership of the area around the Glen Onoko Falls Trail to neighboring Lehigh Gorge State Park (an action that would require legislative approval), the trail remains closed to this day.
But rather than bemoan that fact, I thought it would be more useful to take a look back at some images from my last trip there, in April of 2018, and look forward with cautious optimism to a time when the Glen Onoko Falls Trail may be rebuilt and reopened to the public.
---
Hiking the Glen Onoko Falls Trail
Glen Onoko Run is home to 4 distinct waterfalls and numerous smaller cascades as it makes its way from the top of Broad Mountain to the Lehigh River below.
And while the bulk of the hike takes place on State Game Lands 141, the trailhead is actually in Lehigh Gorge State Park near GPS coordinates 40.88359, -75.76022.
Like many people, I had heard plenty of stories of how difficult this trail could be before my first visit.
And certainly for those of us lucky enough to have hiked this trail, there was no shortage of official reminders as to what you were getting yourself into!
Having hiked to plenty of off-trail waterfalls in areas like the Pine Creek Gorge in Tioga County, and State Game Lands 13 in Sullivan County, I would rate the degree of difficulty at the Glen Onoko Falls Trail as moderate.
Steep? Sure.
Rocky? You bet.
But relatively easy to follow, and short.
A little less than one mile from trailhead to the top of the Cave Falls, the uppermost waterfall on the Glen Onoko Falls Trail.
Where people ran into problems (sometimes fatal problems) was when they showed up unprepared for the rocky nature of the trail (think hiking in flip-flops) and then started climbing around on top of the falls themselves (think slipping off the top of a waterfall onto the rocks below).
So was the trail dangerous? No.
Was the behavior of a small number of would-be hikers dangerous? Absolutely.
But the falls themselves were (and are – they haven't gone anywhere) glorious!
---
The Waterfalls at Glen Onoko
Almost as soon as you started up the Falls Trail you would encounter small waterfalls and cascades on Glen Onoko Run.
Above these initial little cascades was where the fun really began!
---
Chameleon Falls
The first "real" waterfall you came to was Chameleon Falls.
Chameleon Falls checked in at around 30 feet tall, and the "V" formation at the top of it made it a favorite of mine to photograph.
A nearby rescue sign tipped you off to the fact that people had perished by slipping off the top of this one.
---
Onoko Falls
The second waterfall you came to as you ascended the Glen Onoko Falls Trail was Onoko Falls.
The tallest of the waterfalls at Glen Onoko, this 60-footer was also the sight of several fatalities over the years.
As with Chameleon Falls, Onoko Falls was/is not dangerous.
The behavior of foolhardy people was dangerous!
Despite warning signs and a rope barrier, the occasional would-be daredevil took it upon themselves to climb out on top of Onoko Falls, sometimes with tragic results.
---
Terrace Falls
Terrace Falls was once one of the more popular waterfalls at Glen Onoko, its name dating back to when the Victorian-style Wahnetah Hotel stood near the trailhead.
This two-tiered beauty literally resembles a terraced garden of stone and water.
---
Cave Falls
Cave Falls is the uppermost waterfall on Glen Onoko Run.
Cave Falls stands around 15 feet tall and probably twice as wide.
As you might gather from the name, a cavernous space behind the falls allowed you to peer out from behind the falls down into the gorge below.
Sadly, you cannot for the time being legally experience that rush at Cave Falls anymore (although you can stand behind these 7 Pennsylvania waterfalls).
---
The Turn Hole Tunnel
One thing you CAN still legally do near Glen Onoko is explore the Turn Hole Tunnel, an abandoned railroad tunnel built in 1866 and in use until 1956.
Some of the old railroad ties still line the floor of this unlit, cavernous tunnel (so watch your step).
This tunnel is located within the boundaries of Lehigh Gorge State Park, near the old Glen Onoko Falls Trail parking lot (see map at the beginning of this article).
---
Final Thoughts
Ownership and maintenance of the Glen Onoko Falls Trail would be much better suited to the mission of the Pennsylvania DCNR and Lehigh Gorge State Park, rather than the Pennsylvania Game Commission.
Almost everyone agrees on that point.
The reality of Pennsylvania politics is that things move S-L-O-W-L-Y, and the required legislative actions needed to facilitate this transfer could take YEARS.
But in the long run, I'm cautiously optimistic that one day folks will again have the opportunity to legally and safely enjoy these magnificent waterfalls along the Glen Onoko Falls Trail, a trail that has drawn visitors to the Lehigh Gorge for nearly 150 years!
---
Nearby Attractions
Looking for even more Poconos-area waterfalls?
Then be sure to check out 27 Must-See Waterfalls in the Poconos for an in-depth look at many of eastern Pennsylvania's finest waterfalls.
Looking for the ULTIMATE guide to the best waterfalls in ALL of Pennsylvania?
Then be sure to check out The Ultimate Pennsylvania Waterfalls Guide for directions to HUNDREDS of Pennsylvania waterfalls!
---
11 Must-See Attractions in Carbon County is your guide to the best things to see and do near the Glen Onoko Falls Trail.
---
Did you enjoy this article?
If so, be sure to like and follow PA Bucket List on Facebook, Instagram, and/or Pinterest to learn more about the best things to see and do in Pennsylvania!
Click on any of the icons below to get connected to PA Bucket List on social media.
---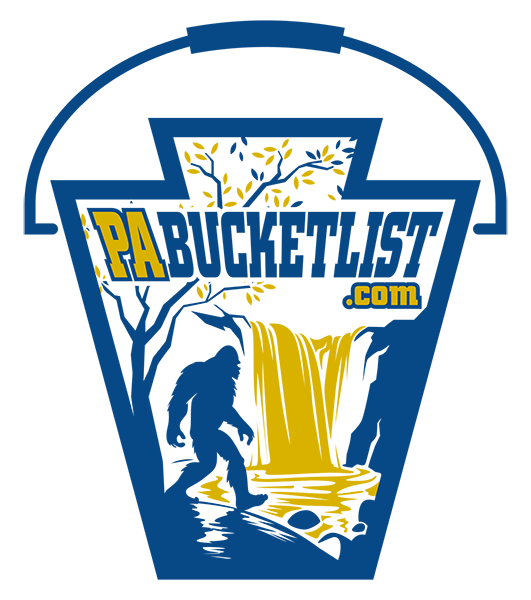 Pennsylvania's Best Travel Blog!