The Fountain of Youth really does exist, and you can find it in a public park just north of Pittsburgh!
Built in the 1930's, this historic spring house has been abandoned as a source of water, but the Fountain of Youth is still a great photo-op and roadside attraction, provided you know how to find it.
---
How to Find the Fountain of Youth Near Pittsburgh
The Fountain of Youth is located roadside along Kummer Road in North Park (an Allegheny County park), near Wexford.
If navigating by street address, use 10127 Kummer Rd, Wexford, PA 15090.
If navigating by GPS coordinates, use 40.599920, -80.021132.
Parking is at an obvious roadside pull-off at the address/coordinates above (there is no signage), and the fountain is plainly visible from the road.
From the parking area, descend an obvious dirt footpath to a small stream, cross the stream, and walk maybe 100 feet up the hill to the Fountain of Youth.
---
History of the Fountain of Youth Near Pittsburgh
Built in the late 1930s by the Work Progress Administration (a Great-Depression era program that provided jobs and income to unemployed Americans), the Fountain of Youth was designed to be a replica of a Roman spring house.
Published reports suggest that it was a popular source for locals to get water until 1955, when the water was deemed unfit for human consumption due to high bacteria levels.
Standing inside the Fountain of Youth, you can see where the pump that once existed inside the spring house has been removed, to discourage people from drawing water from the spring.
---
Final Thoughts
Sadly, you're no closer to achieving eternal youth that was Ponce de Leon in the 1500s.
Nevertheless, the Fountain of Youth is an interesting (albeit neglected) roadside attraction just north of Pittsburgh, and certainly worth a few minutes of your time if passing through the area.
---
Nearby Attractions
Something else that is worth your time is The Best Waterfalls Near Pittsburgh Road Trip!
This epic 358 mile round-trip road trip takes you to some of the best waterfalls near Pittsburgh.
---
Also north of Pittsburgh you'll find McConnells Mill State Park, home to miles of hiking, scenic overlooks, and a historic covered bridge and grist mill.
---
Fall Run Falls in Allegheny County has the distinction of being the largest waterfall near downtown Pittsburgh!
---
Playthings Etc. is a stealth bomber-shaped toy store along Route 8 in Butler County, billed by the owners as "The World's Coolest Toy Store"!
---
Also be sure to check out the Roadside Attractions page here on PA Bucket List to discover even more quirky destinations along Pennsylvania's highways and backroads.
---
Did you enjoy this article?
If so, be sure to like and follow PA Bucket List on Facebook, Instagram, and/or Pinterest to stay up-to-date on my latest write-ups about the best things to see and do in Pennsylvania.
Click on any of the icons below to get connected to PA Bucket List on social media!
---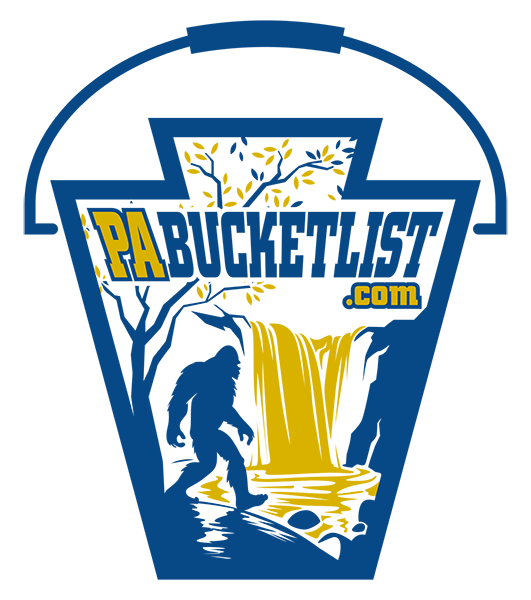 Pennsylvania's Best Travel Blog!