Playthings Etc. is a stealth bomber-shaped toy store along Route 8 in Butler County, billed by the owners as "The World's Coolest Toy Store"!
In this aerial view (provided by the store) you can REALLY see just how closely the structure resembles the once top-secret aircraft.
The massive aluminum-skinned structure is a welcome departure from boring "big box" stores, and even if you don't like toys, it's worth a stop to check out the building itself.
Of course if you DO like toys, you're going to want to step through the front "Vec-Doors" and check out the interior of Playthings Etc.
---
Inside the Store
The selection of toys and hobby gear inside Playthings Etc. truly is remarkable.
There are toys for toddlers.
And toys for big kids.
Old school toys…
And new school toys.
In fact, Playthings Etc. has more than 6,000 toys in stock at any given time.
Inside you'll experience a space-age atmosphere where you can try many of the toys on display.
There's even an indoor play area where you can relax and let the kids enjoy some of the demo toys.
From model cars…
to jigsaw puzzles…
and everything in between.
There's so much to see, and Playthings, Etc. is such a great environment to see it in!
---
How to Find the "Stealth Bomber Toy Store"
Playthings Etc. is located at 2483 William Flynn Hwy, Butler, PA 16001.
In other words, look for the giant stealth bomber parked along Route 8 between Slippery Rock and Butler!
---
Nearby Attractions
Moraine State Park is a 16,725-acre recreational area located just minutes west of Playthings Etc. in Butler County.
The centerpiece of Moraine State Park is 3,225 acre Lake Arthur, a man-made version of an even larger glacial lake that once existed in this same area thousands of years ago.
---
The Maridon Museum in downtown Butler is the only museum in Western Pennsylvania specifically focused on Asian art and culture.
---
Springfield Falls is a beautiful roadside waterfall in neighboring Mercer County.
---
McConnells Mill State Park is home to a slew of outstanding hikes, overlooks, waterfalls, and historic structures.
---
The Fountain of Youth really does exist, and you can find it in a public park a half-hour south of Playthings Etc!
---
Did you enjoy this article?
If so, be sure to like and follow PA Bucket List on Facebook, Instagram, and/or Pinterest to learn more about the best things to see and do in Pennsylvania!
Click on any of the icons below to get connected to PA Bucket List on social media.
---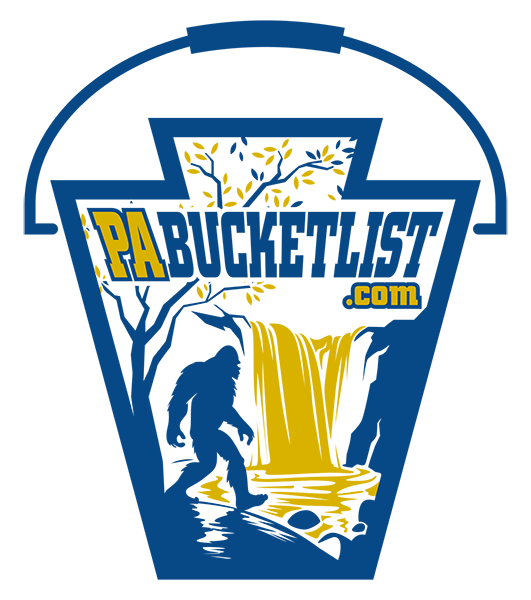 Pennsylvania's Best Travel Blog!