If you're looking for information about the Maridon Museum in Butler County, you're in the right place!
The Maridon Museum in downtown Butler is the only museum in Western Pennsylvania specifically focused on Asian art and culture.
The museum's permanent collection includes over 800 art objects, including jade and ivory sculptures, tapestries, paintings, vases, and other assorted artifacts.
The Maridon Museum is named after Mary Hulton Phillips and husband Don Phillips, Don being the grandson of the founder of T. W. Phillips Gas and Oil Company, also based in Butler.
All of the items on display at the museum were personally collected over a lifetime by Mary Hulton Phillips.
While some objects in the museum's collection date back as far as the Neolithic period, others were created by modern masters, like Ten Horses in Flight pictured below.
All of the objects on display are accompanied by informative descriptions that help you understand what they represent.
One gallery I found particularly interesting pertained to objects used by Chinese scholars as part of their rigorous training in the arts of painting, calligraphy, and poetry.
As with all the other galleries in the museum, informational signage provides context for the objects on display.
---
The Meissen Gallery
The Meissen Gallery at the Maridon Museum displays Mrs. Phillips' extensive collection of Meissen porcelain.
The Meissen factory in Germany produced the first porcelain objects in the western world, beginning in 1710.
Meissen porcelain figures are prized by collectors because of their brilliant colors and extensive details, with some of the molds used by the company dating back centuries.
---
Hours and Directions
The Maridon Museum is open 11 a.m. – 4 p.m., Wednesday-Saturday.
Entrance fees are $4 for adults, $3 for seniors and students, and children under 8 admitted for free.
The museum is located at 322 North McKean Street, Butler, PA 16001.
Despite its relatively small footprint, the Maridon Museum is a must-see if you have even a passing interest in Asian art and culture, a tribute to the generosity and keen collector's eye of Mary Hulton Phillips.
---
Nearby Attractions
Moraine State Park is a 16,725-acre recreational area in Butler County named for its hilly deposits of gravel, sand, and clay (moraines) that were deposited at the end of the last glacial period (about 12,500 years ago).
The centerpiece of Moraine State Park is 3,225 acre Lake Arthur, a man-made version of an even larger glacial lake that once existed in this same area thousands of years ago.
---
Playthings Etc. is a stealth bomber-shaped toy store along Route 8 in Butler County, billed by the owners as "The World's Coolest Toy Store!"
Inside you'll experience a space-age atmosphere where you can try many of the 6,000 toys on display.
---
The Snowman is a one-of-a-kind, 13 foot-tall concession stand in Butler County that dispenses delicious frozen treats from his round white belly!
---
Yellow Dog Village in neighboring Armstrong County is a former mining company town dating back to the early 1900s that now serves as a time capsule and tourist attraction.
---
Did you enjoy this article?
If so, be sure to like and follow PA Bucket List on Facebook, Instagram, and/or Pinterest to learn more about the best things to see and do in Pennsylvania!
Click on any of the icons below to get connected to PA Bucket List on social media.
---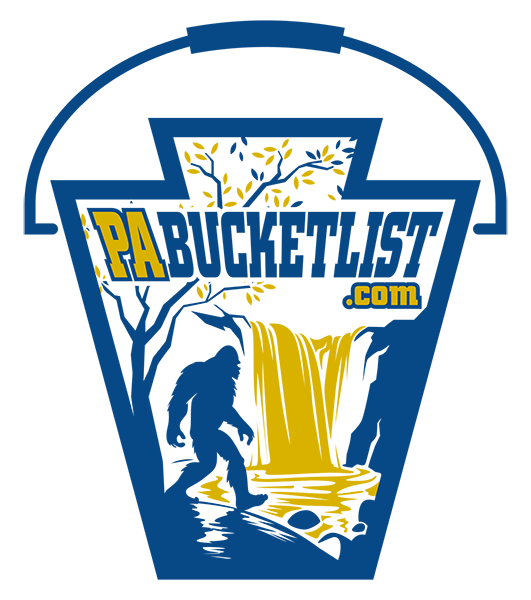 Pennsylvania's Best Travel Blog!