Springfield Falls is a beautiful roadside waterfall in Mercer County, PA.
Standing 20 feet tall and close to 40 feet wide, Springfield Falls spans the entire width of Hunters Run on State Game Lands 284.
Also known locally as Leesburg Falls, this waterfall is unique in that it borders a jewelry store on its west side.
---
Directions to Springfield Falls
Springfield Falls is located just 3 miles west of Grove City and Interstate 79 in northwestern PA.
If navigating by GPS, use coordinates 41.14381, -80.21753 to find the Springfield Falls parking area along Falls Road.
The parking area is on the south side of the road, the waterfall is on the north side of the road – please DO NOT park in the jewelry store lot when visiting the falls.
---
Visiting Springfield Falls
The top of the falls are located just a few feet from the parking area.
If you want to see the falls from below, you'll have to navigate a steep, rocky stream bank to do so – do this AT YOUR OWN RISK!
Springfield Falls (AKA Leesburg Falls) has been popular with visitors for a long time, as evidenced by all the old tree carvings and stone etchings in the immediate vicinity.
When Springfield Falls is running high like it was during this visit, it's a fantastic sight!
In fact, it reminded me of a reverse image of Freedom Falls in neighboring Venango County.
---
Springfield Furnace
If you look closely at the far side of the stream, you'll see the remnants of Springfield Furnace, an iron furnace built in the 1830s and in operation until 1862.
Also known as Seth and Hill Furnace (named after the men that built it), it was powered by a waterwheel 38 feet in diameter.
---
Final Thoughts
Whether you call it Springfield Falls or Leesburg Falls, there's simply no reason NOT to visit, given its roadside location and the easy access to this impressive natural attraction!
---
Nearby Attractions
McConnells Mill State Park is located 15 miles south of Springfield Falls, and is home to many natural and manmade attractions.
McConnells Mill State Park is especially great if you love waterfalls, as there are several here worth checking out.
---
Big Run Falls is located at the center of Cascade Park in New Castle, site of a former amusement park.
---
Quaker Falls is a 50 foot-tall waterfall located less than a mile from the Ohio border, north of Pittsburgh in Lawrence County.
---
Buttermilk Falls in Beaver County (not to be confused with Buttermilk Falls in Indiana County) is a magnificent waterfall in a rather unexpected, urban location.
---
Did you enjoy this article?
If so, be sure to like and follow PA Bucket List on Facebook, Instagram, and/or Pinterest to learn more about the best things to see and do in Pennsylvania!
Click on any of the icons below to get connected to PA Bucket List on social media.
---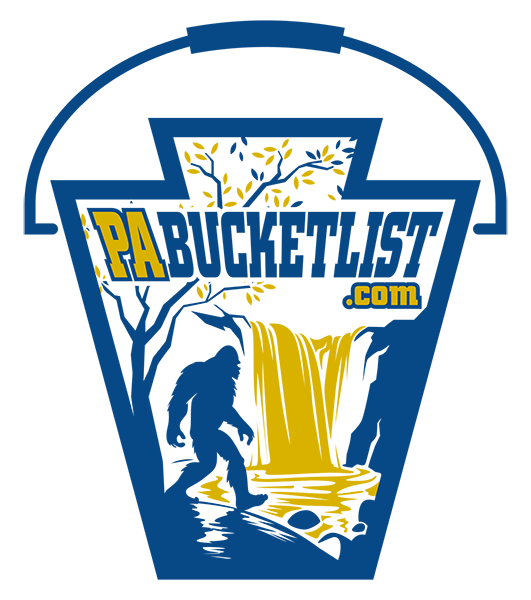 Pennsylvania's Best Travel Blog!