Quaker Falls is a 50 foot-tall waterfall located less than a mile from the Ohio border, north of Pittsburgh in Lawrence County.
Quaker Falls is the centerpiece of the newly-created Quaker Falls Recreation Area, a Lawrence County park that is still in the process of being fully built-out.
The waterfall and the surrounding area is rich in historical significance, and you can learn about this history from the numerous interpretive signs installed around the park.
Long a destination for tourists, Quaker Falls (also sometimes referred to as Quakertown Falls or Poland Falls) is a beautiful waterfall that perhaps has never looked better than it does now.
So follow along as I show you how to find Quaker Falls in Lawrence County, as well as what you can expect to see once you're there.
---
How to Find Quaker Falls in Lawrence County
The parking area for the Quaker Falls Recreation Area is located along Route 224 in Mahoning Township, less than a mile from the Ohio state line.
If navigating by GPS, use coordinates 41.02173, -80.51110 to find the parking area.
A nice view of the falls can be had from the back edge of the parking lot, along the newly-installed gravel walking trail.
---
Exploring Quaker Falls Recreation Area
From the parking area, you can follow the gravel walking trail counterclockwise towards the opposite side of Quaker Falls, crossing over Falling Spring Run via a pedestrian bridge directly above the falls.
Along the trail you'll also encounter a variety of educational signs related to the falls and the surrounding area.
---
Viewing Quaker Falls from Below
The "unimproved" but obvious trail leading down to the base of the falls starts near an informational sign just a few yards from Route 224.
As a nearby sign clearly states – this is strictly a "hike at your own risk" trail.
While this isn't the easiest descent, it's certainly doable with plenty of tree roots to grab onto on the way down and back up.
The reward for your effort is a fantastic view of Quaker Falls and the surrounding grotto.
The 50 foot drop which makes up Quaker Falls is spread roughly equally between 2 tiers.
Quaker Falls may just be the westernmost waterfall in Pennsylvania, and is also one of the tallest on this side of the state as well.
With all of the recent improvements and additions to the area surrounding the falls, there's never been a better time to explore Quaker Falls in Lawrence County!
---
Still not convinced you need to visit Quaker Falls?
Then check out this video!
---
Nearby Attractions
Big Run Falls is a roadside waterfall located at the center of Cascade Park in New Castle, the county seat of Lawrence County.
---
McConnells Mill State Park in Lawrence County is home to a slew of outstanding hikes, overlooks, waterfalls, and historic structures.
---
Springfield Falls is a beautiful roadside waterfall in neighboring Mercer County.
---
Moraine State Park is a 16,725-acre recreational area located in nearby Butler County.
---
Buttermilk Falls in neighboring Beaver County is one of a select few Pennsylvania waterfalls you can stand BEHIND!
---
The Best Waterfalls Near Pittsburgh Road Trip is an epic 358 mile round-trip adventure of a lifetime!
---
Be sure to check out The Ultimate Pennsylvania Waterfalls Guide for directions to literally HUNDREDS of additional waterfalls across the Keystone State!
---
Did you enjoy this article?
If so, be sure to like and follow PA Bucket List on Facebook, Instagram, and/or Pinterest to stay up-to-date on my latest write-ups about the best things to see and do in Pennsylvania!
Click on any of the icons below to get connected to PA Bucket List on social media.
---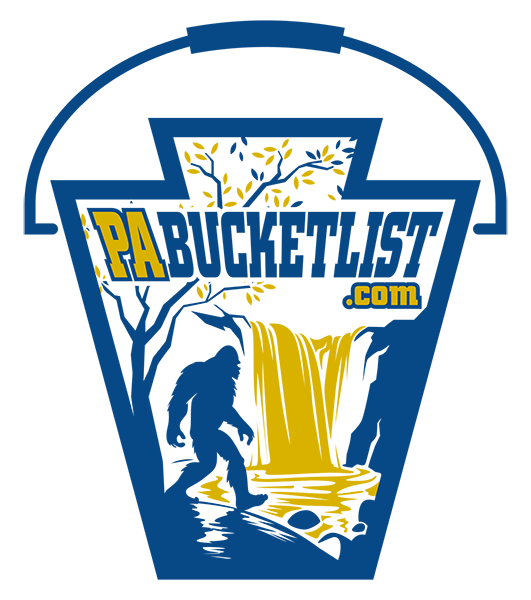 Pennsylvania's Best Travel Blog!