Boone Run Vista in Potter County is a roadside scenic overlook near the world-famous Cherry Springs State Park.
Because it's relatively easy to get to, Boone Run Vista is a popular photo-op for vehicles of both the two and four-wheeled variety.
And in the fall, this is one of the best places in Potter County to take in some wonderful fall foliage views.
---
How to Get to Boone Run Vista
From Cherry Springs State Park, you'll head southeast on Route 44 for a mile, then hang a right on Junction Road.
Once on Junction Road (a state forest road), you proceed another mile to Boone Run Vista, located at GPS coordinates 41.63511, -77.81436.
---
Views from Boone Run Vista
Boone Run Vista is oriented towards the east, with 180-degree views in that general direction.
The fall foliage views from here are outstanding.
Being located right next to a state park famous for its dark skies, as you'd expect there's very little civilization to see from the overlook.
Although I've never personally visited this spot first thing in the morning, I would suspect sunrises from Boone Run Vista would be quite outstanding.
There's even a bench where you can sit and take in the scene.
While there is no parking lot to speak of, the road is wide enough at this vista to safely pull over and not obstruct what little traffic there may be on Junction Road.
So if you're looking for something to do during the day near Cherry Springs State Park, check out Boone Run Vista, less than 10 minutes away.
---
Nearby Attractions
The Pennsylvania Lumber Museum in Potter County uses historic artifacts and interactive exhibits to help visitors understand the history of the lumbering industry in the Keystone State, from the arrival of the first Europeans to the present day.
---
The abandoned ski resort at Denton Hill State Park in Potter County is a case study in dystopian beauty.
Abandoned nearly a decade ago, the resort sits empty and decaying, with no buildings or even a restroom open to the public, even though the state park is still open to visitors.
---
Ole Bull State Park in Potter County is named in honor of Ole Bornemann Bull, a famous Norwegian violinist who purchased 11,144 acres in Potter County in 1852 and attempted to develop a Norwegian colony there that he dubbed "New Norway".
---
Lyman Run State Park is a 595-acre park located in northern Potter County, with 45-acre Lyman Run Lake at its heart.
---
Austin Dam Memorial Park in Potter County is the site of the second-deadliest flood in PA history.
Today you can tour the ruins of the dam and learn more about this historic tragedy through interpretive exhibits there.
---
The abandoned Bayless Paper Mill in Potter County is forever linked to the Austin Dam Flood, as the dam served as a water source for the paper mill.
Today, only the shattered ruins of the Bayless Paper Mill remain, once a major employer in this valley.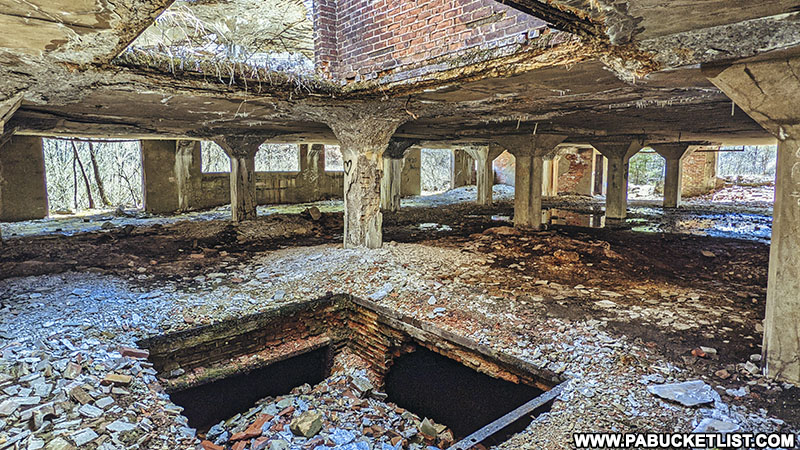 ---
Did you enjoy this article?
If so, be sure to like and follow PA Bucket List on Facebook, Instagram, and/or Pinterest to learn more about the best things to see and do in Pennsylvania!
Click on any of the icons below to get connected to PA Bucket List on social media.
---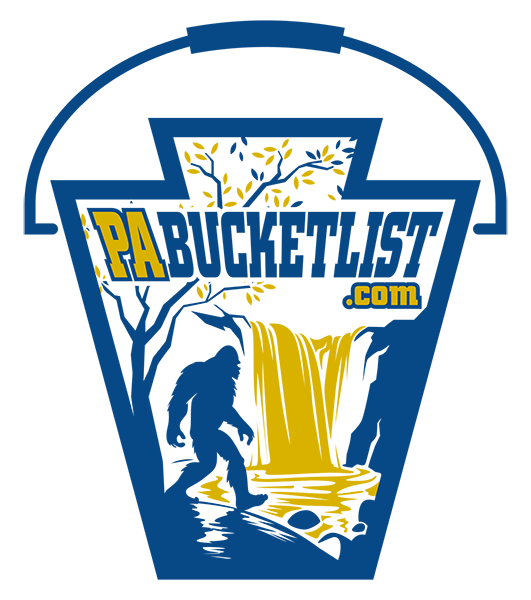 Pennsylvania's Best Travel Blog!