If you've ever wondered what a residential neighborhood in Philadelphia looked like during the time of George Washington, Ben Franklin, and Betsy Ross, then you've got to check out Elfreth's Alley.
Elfreth's Alley in Philadelphia is the oldest continually-inhabited residential street in the United States!
The first houses on the alley were built in 1702; those still standing today were built between 1728 and 1836.
Elfreth's Alley has been home to artisans, factory workers, laborers, and professionals for over three centuries.
Of the 32 homes along the alley, 29 are still privately-owned and inhabited.
---
History of Elfreth's Alley
Elfreth's Alley originated as a cart path between Front Street and Second Street in Philadelphia.
The Georgian and Federal-style houses and cobblestone pavement were common in Philadelphia during the late 1700s.
In 1934, the Elfreth's Alley Association was founded to preserve the alley's historic structures while interpreting the street's history.
The alley was designated a National Historic Landmark on October 15th, 1966.
Baden's Court is an interesting little offshoot of Elfreth's Alley.
Bladen's Court is named after William Bladen, a biscuit maker, who owned the property during the early 1800's.
Bladen's Court dead-ends into a garden-like cul-de-sac.
---
Directions to Elfreth's Alley
Elfreth's Alley is located between North 2nd Street and North Front Street in Philadelphia's Old City, just a few blocks from The Betsy Ross House Museum.
The Elfreth's Alley Association operates a small museum at 126 Elfreth's Alley, open Friday – Sunday between 12 noon – 5 pm, from April-October.
Unfortunately on the day I visited Elfreth's Alley the museum was closed, but having just visited the Betsy Ross House, I felt like I had a pretty good idea what the inside of a Colonial-era Philadelphia home looked like.
If you're planning to visit some of the other nearby historic places in Old City, like Christ Church, make time to visit Elfreth's Alley as well.
---
Nearby Attractions
Independence Hall in Philadelphia is the birthplace of the United States!
The Declaration of Independence and U.S. Constitution were both signed here, and today you can take a guided tour of what is arguably the most important and historic site in the United States.
---
The Museum of the American Revolution in Philadelphia uses historic artifacts, dioramas, short films, paintings, and other exhibits to tell the story of the Revolutionary War in America.
---
The Betsy Ross House is one of Philadelphia's most popular tourist attractions, said to be the site where Betsy Ross sewed the first American flag in late May, 1776.
---
Christ Church in Philadelphia is famous for its ties to the American Revolution, with many of the Founding Fathers including George Washington, John Adams, and Benjamin Franklin attending services there, in addition to Betsy Ross.
---
Eastern State Penitentiary in Philadelphia is America's most-historic (and some say most-haunted) prison!
---
The Curtis Publishing Building was the home of The Saturday Evening Post and is where "The Dream Garden", a massive Tiffany glass mosaic, is located.
---
Did you enjoy this article?
If so, be sure to like and follow PA Bucket List on Facebook, Instagram, and/or Pinterest to stay up-to-date on my latest write-ups about the best things to see and do in Pennsylvania!
Click on any of the icons below to get connected to PA Bucket List on social media.
---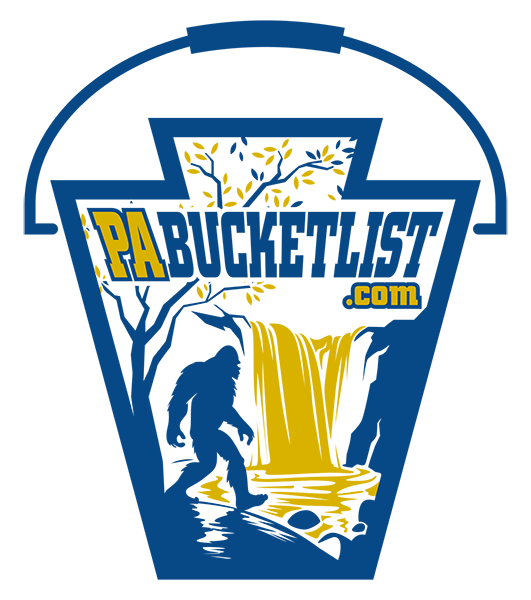 Pennsylvania's Best Travel Blog!