Historic Hanna's Town, established in 1773, was the first county seat of Westmoreland County, and hosted the first English courts west of the Allegheny Mountains!
---
The Birth of Hanna's Town
The town was named for Robert Hanna, a pioneering settler and enterprising businessman, who built a tavern adjacent to Forbes Road in 1769.
Forbes Road was the PA Turnpike of its time, and Hanna's Tavern and the small town that sprang up around it became an important and prosperous stop along the road.
In 1774, a fort was built across the road from Hanna's Tavern, to provide safe haven for the town's residents in the event of an attack from Native American war parties.
---
Hanna's Tavern as Courthouse
The first sessions of court west of the Allegheny Mountains were held at Hanna's Town on April 6, 1773.
The first floor of Hanna's Tavern was transformed into a makeshift courtroom, and everything from civil disputes to capital crimes were adjudicated here.
Convicted criminals faced physical punishments rather than long-term incarceration.
Today, a reproduction of a pillory stands in front of the jail.
---
The Hanna's Town Resolves
On May 16, 1775, just a month after British soldiers fired on American militiamen in Massachusetts, Westmoreland County residents proclaimed their willingness to take up arms to defend their rights against the British Crown.
The Hanna's Town Resolves were a direct challenge to British authority, preceding the Declaration of Independence by more than a year.
Far from just idle talk, the residents of Hanna's Town also established a local militia.
Led by John Proctor, the sheriff of Hanna's Town, the Independent Battalion Westmoreland County Pennsylvania were among the first American troops west of the Alleghenies.
Hanna's Town served as a recruitment center for the both county militia and the Continental Army throughout the Revolutionary War.
---
The Destruction of Hanna's Town
Despite the British surrender at Yorktown in October, 1781, sporadic battles on the western frontier continued.
In one of the final battles of the Revolutionary War, Hanna's Town was attacked and burned on July 13, 1782, by a raiding party of Seneca and their British allies.
Inside the fort, a plaque commemorates the life of Peggy Shaw, a 12 year-old girl who was shot during the attack while rescuing a small child outside the fort.
---
Hanna's Town Today
In 1969, Westmoreland County purchased 180 acres where Hanna's Town had once stood, for the purpose of recreating portions of the historic site and keeping the story of Hanna's Town alive.
Today, the historic site consists of the reconstructed Hanna's Tavern, three re-located log houses, the reconstructed fort, and a wagon shed that houses an authentic 18th century Conestoga wagon.
---
Touring Historic Hanna's Town: When and Where
Historic Hanna's Town is open for guided tours from May 1 to October 30.
The recreated village is located at 809 Forbes Trail Road, Greensburg, PA 15601.
Admission is $8.00 for adults, $5.00 for school-age children, and kids 5 and under get in free.
For the most up-to-date hours and admission policies, check the Historic Hanna's Town OFFICIAL WEBSITE.
---
The Westmoreland History Education Center
The Westmoreland Historical Society has its headquarters at Historic Hanna's Town, inside the Westmoreland History Education Center.
This is where you purchase tickets to tour Historic Hanna's Town.
This beautiful facility is home to an extensive exhibit gallery, housing thousands of artifacts and displays related to Westmoreland County history.
There's also an excellent research library.
An a well-stocked gift shop.
The Westmoreland History Education Center is open year-round; check the Westmoreland Historical Society's OFFICIAL WEBSITE for hours by season.
---
Related Attractions
Fort Ligonier was built a decade before Hanna's Town, as part of General John Forbes' strategy to move troops and supplies across Pennsylvania and into position to eventually capture Fort Duquesne (now Pittsburgh) from the French.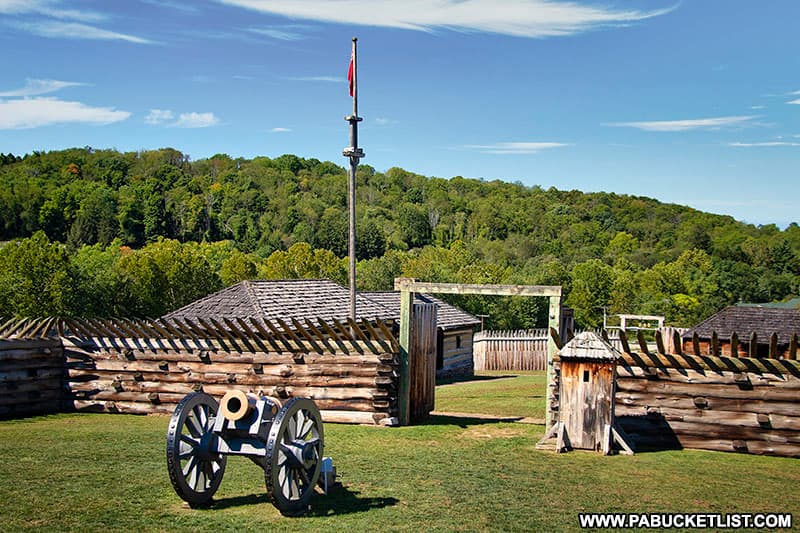 The construction of Forbes Road as a key part of that strategy allowed numerous small towns and trading posts to spring up along it after the French and Indian War, including Hanna's Town.
The museum at Fort Ligonier contains one of the most complete collections of French and Indian War artifacts in existence, many excavated from the ruins of the original Fort Ligonier itself.
---
The Compass Inn Museum in Westmoreland County is a historically-accurate representation of what an early-to-mid 1800s stagecoach stop would have looked like.
---
18 Must-See Attractions in Westmoreland County is your guide to even more great things to see and do in Westmoreland County!
---
Did you enjoy this article?
If so, be sure to like and follow PA Bucket List on Facebook, Instagram, and/or Pinterest to learn more about the best things to see and do in Pennsylvania!
Click on any of the icons below to get connected to PA Bucket List on social media.
---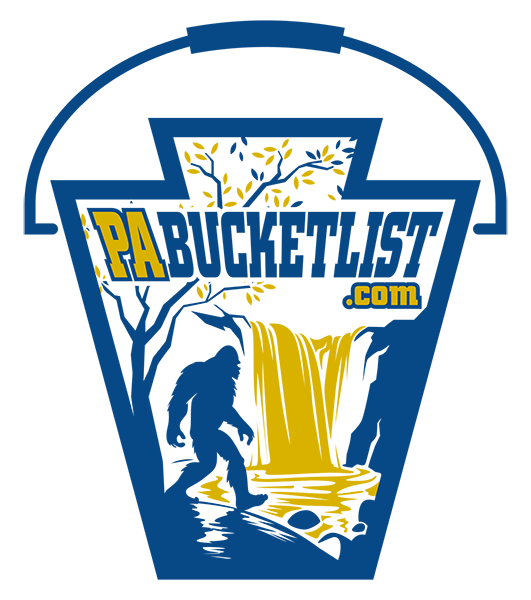 Pennsylvania's Best Travel Blog!