Shaver's Creek Environmental Center is a Penn State owned and operated nature and wildlife learning center, located just 12 miles outside of State College in rural Huntingdon County.
Adjacent to the Stone Valley Recreation Area, Shaver's Creek main draw is the opportunity to see PA wildlife in an up close and personal fashion.
In particular, the recently-renovated Aviary has more than 20 non-releasable birds of prey that live on-site, including many species of owls, hawks, and eagles.
Admission is free and Shaver's Creek is open everyday from mid-February through mid-December, but in the age of COVID, it would be prudent to call ahead at 814-863-2000 to confirm.
---
How to Find Shaver's Creek Environmental Center
Shaver's Creek Environmental Center is located at 3400 Discovery Road, Petersburg, PA 16669.
If navigating by GPS, use coordinates 40.667459, -77.909994 to find the Shaver's Creek parking lot.
---
The Best Things to Do at Shaver's Creek Environmental Center
The main office and headquarters at Shaver's Creek is this lodge-like building pictured below.
Inside, you'll find the Discovery Room, home to many live amphibians and reptiles, all native PA wildlife.
There are also plenty of interactive displays that teach visitors more about Pennsylvania's native wildlife.
Exiting the back of the Discovery Room, you'll encounter the big draw at Shaver's Creek – the Aviary.
---
Visiting the Aviary at Shaver's Creek Environmental Center
The recently-renovated Aviary is a series of large, parallel enclosures, each housing a Pennsylvania bird of prey.
Ever wondered how your wingspan stacks up against a mature turkey vulture?!
The birds housed at the Aviary are here because of injuries that would prevent them from surviving in the wild.
You won't have many opportunities to get closer to a mature bald eagle than you will at Shaver's Creek!
Informational storyboards outside each enclosure give you a brief introduction to the various resident raptors.
The barred owls are another favorite species of mine at the Aviary.
Barred owls are one of the primary owls you hear "hooting" if you camp overnight in PA's forests.
The Great Horned Owl at the Aviary looks like an extra from a Harry Potter movie!
A mature Great Horned Owl can have a wingspan of up to 5 feet!
There are many other species housed here, including hawks, vultures, and falcons.
---
Other Attractions at Shaver's Creek
The grounds around Shaver's Creek are beautifully landscaped with many colorful pollinator gardens.
In the summer months, it's not uncommon to see large numbers of butterflies and bees working the blooms in these gardens.
---
The Pond at Shaver's Creek Environmental Center
One of my personal favorite spots at Shaver's Creek is the pond between the parking area and main headquarters building.
While not particularly large, it is teeming with PA wildlife!
Common sights there in the summer months are frogs and dragonflies.
Less common, but still possible, are snakes!
---
Final Thoughts
If you're looking learn about PA wildlife in a more natural (and less-chaotic) setting than you would at a big-city zoo, then it's hard to beat the free admission, free parking, and up-close experience you get at Shaver's Creek Environmental Center in Huntingdon County!
The wonderfully landscaped grounds make a great getaway for anyone with an interest in PA wildlife and nature, and the recent renovations are reason enough to return, even if you've visited in the past.
---
Nearby Attractions
Whipple Dam State Park is within minutes of Shaver's Creek, the heart of the park being 22 acre Whipple Lake.
---
The Alan Seeger Trail is a short but beautiful loop hike through the Alan Seeger Natural Area in the Rothrock State Forest.
---
Greenwood Furnace State Park is also closeby in Huntingdon County.
---
Jo Hays Vista is a nearby roadside overlook on top of Pine Grove Mountain, one of the five best scenic overlooks near State College.
---
The 14 Best Things to Do in Huntingdon County will introduce you to even more natural and manmade attractions within an hour of Shaver's Creek.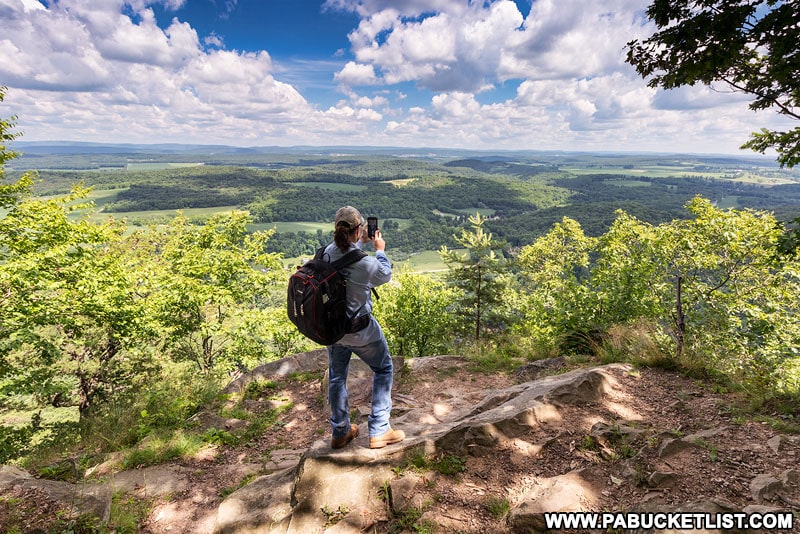 ---
The Stone Mountain Hawk Watch is a scenic overlook in the Rothrock State Forest used to monitor the fall hawk migration.
---
The Arboretum at Penn State is a fantastic collection of botanic gardens, fountains, ponds, walking trails, and pollinator habitats all located on the north end of the Penn State main campus in State College.
---
The Penn State All-Sports Museum at Beaver Stadium honors the history, heritage, and accomplishments of Penn State athletes and Penn State Intercollegiate Athletics.
---
The Pennsylvania Military Museum in Centre County honors the service of Pennsylvanians in all branches of the military, from colonial times to the present day.
---
The 6 Best State Parks Near State College is your guide to the best state parks in Happy Valley!
---
Did you enjoy this article?
If so, be sure to like and follow PA Bucket List on Facebook, Instagram, and/or Pinterest to stay up-to-date on my latest write-ups about the best things to see and do in Pennsylvania.
Click on any of the icons below to get connected to PA Bucket List on social media!
---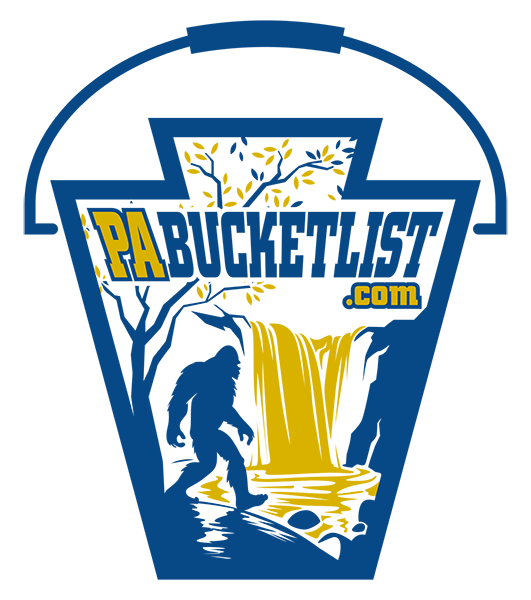 Pennsylvania's Best Travel Blog!