The Bloody Knox Cabin in Clearfield County was the scene of a Civil War skirmish between Union soldiers and Union deserters and draft dodgers that left 2 men dead, one on each side of the shoot-out.
Today a replica of the original cabin stands on the site, along with several historical plaques and interpretive signage.
---
Events Leading to the Bloody Knox Skirmish
By 1864, support for the Union war effort was waning in many parts of North, as casualties mounted and the financial burdens caused by the war hit rural areas like Clearfield County particularly hard.
Clearfield County became a flashpoint in the draft resistance movement, with many draft dodgers and deserters finding safe haven there.
One of those deserters was Tom Adams, who had built his cabin in Knox Township in 1861, enlisted in the Union Army in 1862, and deserted from the 149th Pennsylvania Infantry, also known as the "Bucktail Regiment", in 1863.
To quell the violence against recruitment officers and round up draft dodgers and deserters, Company C of the 16th VRC (Veterans Reserve Corp) of the Union Army was sent to Clearfield County in late 1864.
---
The Bloody Knox Cabin Shoot-Out
Tipped off to a party being held at Tom Adams' cabin on December 13th, 1864, Union troops stationed in nearby Phillipsburg marched through the darkness to the cabin, surrounded it, and demanded that Adams and any other deserters/draft dodgers in attendance surrender.
Instead, Tom Adams fired a shot from inside the cabin, killing 18 year-old Union Private Edgar L. Reed of New Hampshire.
Adams then tried to escape into the surrounding woods, but was himself shot dead by the Union troops.
After Adams was killed, eighteen men from inside the cabin surrendered and were arrested.
---
Visiting the Bloody Knox Cabin Today
The Bloody Knox Cabin historical site is located along Route 453 in Clearfield County – CLICK HERE to see it on Google Maps (map will open in new window).
In addition to the cabin replica (built in 2004), there are a few small outbuildings and pieces of antique farm equipment on display.
The interior of the cabin was not open on the day I visited, but looking through the front windows you can see that it is furnished in a spartan, period-correct fashion.
If you want to pay your respects to Private Reed, he is buried in the cemetery next to the historic Union Church in Phillipsburg – CLICK HERE to see it on Google Maps (map will open in new window).
His grave is along the back-left side of the cemetery (when facing the church); a small historical marker at the foot of the burial site denotes that he was killed in action, 4 months before the end of the war.
---
Nearby Attractions
Bilger's Rocks is part of a 170-acre community park, open to the public and located just minutes from Curwensville in central Clearfield County.
Billed by the Bilger's Rocks Association (the group that owns and maintains the park) as "Pennsylvania's Best Rock Outcropping", this 300 million year-old natural "rock city" is a must-see for fans of geology and all things megalithic!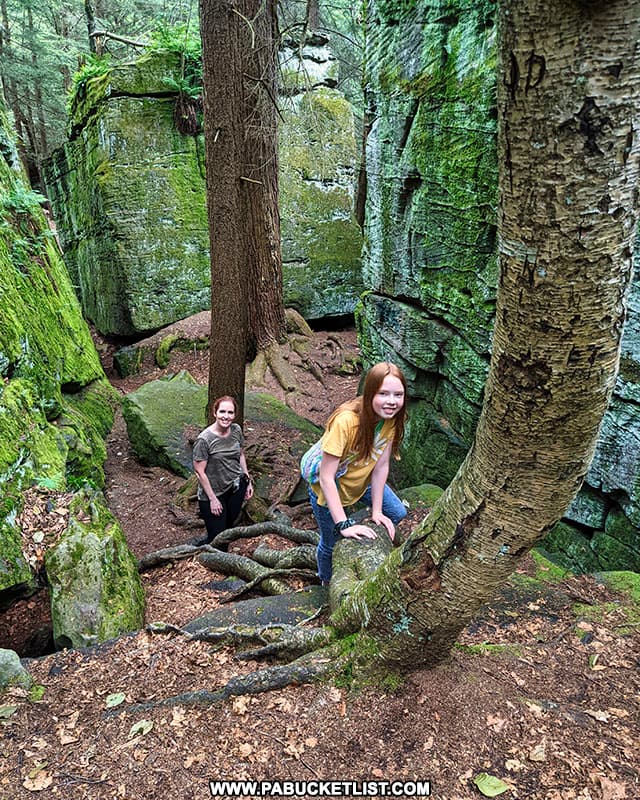 ---
The Saint Severin Old Log Church in Clearfield County is a well-preserved example of mid-19th century "frontier" architecture.
Projecting an image that is both holy yet austere, Saint Severin is an interesting trip back in time and well worth a visit.
---
The Stuff Store is an 8,000 square foot, family owned antique gallery, indoor flea market, and collectibles emporium, housed in a beautiful old building in Curwensville, just a few minutes west of Clearfield.
---
10 Must-See Attractions in Clearfield County is your guide to even more great things to see and do in the area.
---
Did you enjoy this article?
If so, be sure to like and follow PA Bucket List on Facebook, Instagram, and/or Pinterest to stay up-to-date on my latest write-ups about the best things to see and do in Pennsylvania.
Click on any of the icons below to get connected to PA Bucket List on social media!
---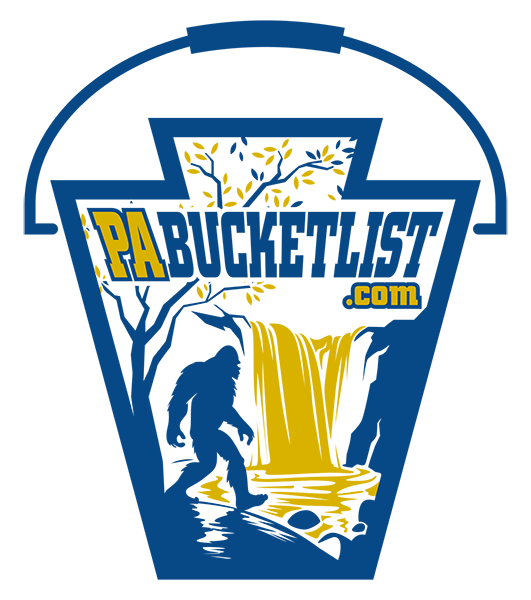 Pennsylvania's Best Travel Blog!