If you like antique stores and flea markets, then you'll love The Stuff Store!
The Stuff Store is an 8,000 square foot, family owned antique gallery, indoor flea market, and collectibles emporium, housed in a beautiful old building in Curwensville, just a few minutes west of Clearfield.
---
Hours and Directions
The Stuff Store is open Friday 9 am – 8 pm, and Saturday through Monday 9 am – 5 pm (closed Tuesday-Thursday).
The Stuff Store is located at 301 Filbert Street, Curwensville PA 16833 – there is plenty of free parking on the side of the building, and a few free spots on the street out front as well.
There are still reminders of the building's former life as a grocery and feed store painted on the side.
---
What You'll Find at The Stuff Store
Perhaps the most appropriately named store of its kind, you'll find ALL kinds of stuff at The Stuff Store!
And being that this is a single vendor/family owned store, you'll find all the like items grouped together; for example all the vintage vinyl is in one section of the store, all the collectible coins in another, etc.
The front room features all manner of antique dishes and glassware.
There's also a nice selection of vintage furniture.
The always popular blow molds and collectible holiday decorations – plenty of those as well.
The back room contains several display cases of coins and other small collectibles.
There's an entire wall of old books.
A large selection of action figures, many in unopened condition.
And plush toys from several different eras.
From postcards to musical instruments to wall art to vintage clothing, the variety here is really impressive.
So whether you're looking for a unique piece of décor, a memorable gift, or you just like surrounding yourself with "stuff" from a certain time period, check out The Stuff Store if you find yourself visiting Clearfield County!
---
Nearby Attractions
Historica Plus is a large antique store occupying three floors of the historic Leitzinger Building in Clearfield, PA.
---
I99 Antiques is a two-level, multivendor antique store in downtown Tyrone, Blair County.
---
Bilger's Rocks is part of a 170-acre community park, open to the public and located just minutes from Curwensville in central Clearfield County.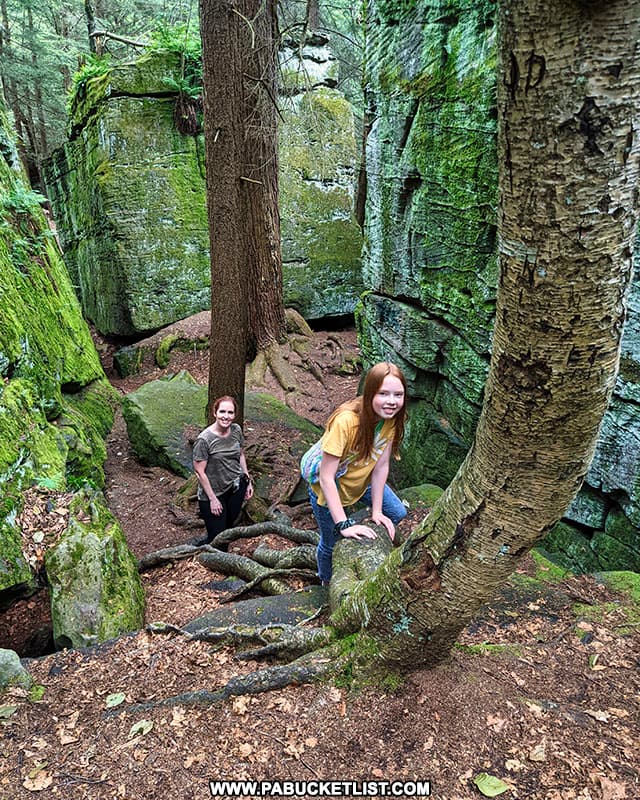 ---
McGees Mills Covered Bridge is the only remaining covered bridge in Clearfield County.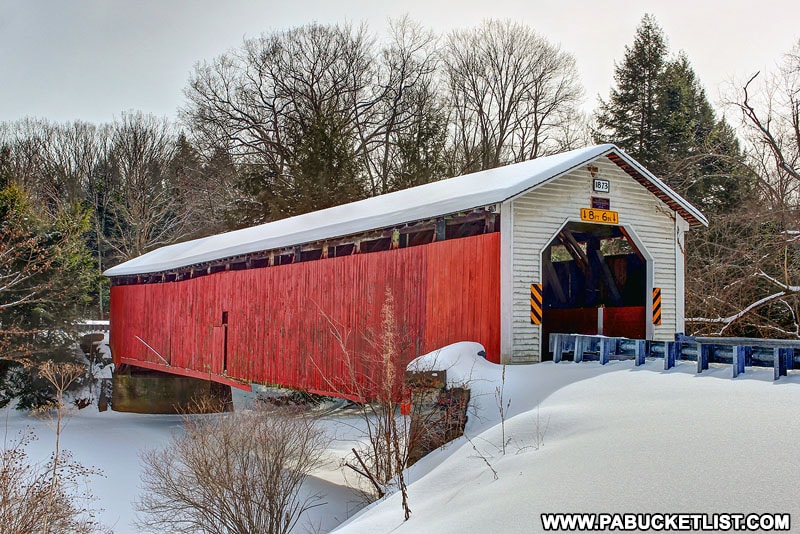 ---
The Saint Severin Old Log Church in Clearfield County is a well-preserved example of mid-19th century "frontier" architecture.
---
Did you enjoy this article?
If so, be sure to like and follow PA Bucket List on Facebook, Instagram, and/or Pinterest to stay up-to-date on my latest write-ups about the best things to see and do in Pennsylvania!
Click on any of the icons below to get connected to PA Bucket List on social media.
---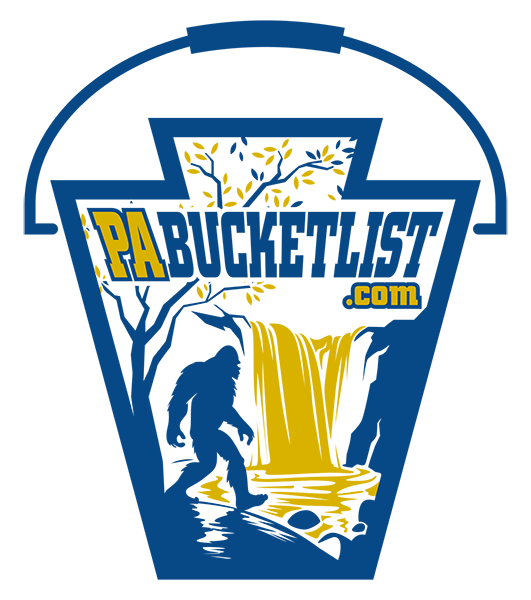 Pennsylvania's Best Travel Blog!