The Zippo/Case Museum is dedicated to telling the story of Zippo lighters and Case knives, two iconic products made in Bradford, Pennsylvania.
The 15,000-square-foot facility in McKean County includes the museum, a gift shop (naturally!) and the famous Zippo Repair Clinic.
And best of all – admission to the Zippo/Case Museum is FREE!
---
Touring the Museum
Zippo lighters and Case knives are two of America's most recognizable brands, and the museum does a great job of describing the rich history of both brands, now part of the same family-owned company.
Upon entering the museum, you can catch an orientation film that will give you an overview of how both companies were created and evolved over the years.
George Blaisdell invented the Zippo lighter in 1932, and his commitment to quality led to the famous Zippo lifetime guarantee – "It works or we fix it free".
A wall-sized American flag made out of 3.300 red, white, and blue Zippo lighters will certainly catch your eye inside the museum.
The "An Ally for the Allies" exhibit details Zippo's contributions to the American effort in WWII.
The "Zippo Rocks!" exhibit shows off a collection of Zippo music-themed lighters.
Numerous pieces of Zippo advertising and promotional memorabilia can be found throughout the museum.
There's even a window into the Zippo Repair Center, where according to Zippo "in more than 85 years, no one has ever spent a cent on the mechanical repair of a Zippo pocket lighter regardless of the lighter's age or condition".
---
Case Knives
In 1993, Zippo acquired Bradford-based W.R. Case and Sons Cutlery Company, maker of Case knives.
Details of the birth and evolution of Case brand of knives are related through interpretive exhibits, artifacts, and memorabilia.
Case manufactures everything from traditional folding pocket knives to fixed blade sporting knives to limited-edition commemorative knives.
Case knives are highly collectible, and you'll find exhibits related to that hobby as well.
---
Hours and Directions
The Zippo/Case Museum is open Monday-Saturday from 9-5 and Sunday 11-4, and closed on a select few major holidays.
The museum is located at 1932 Zippo Drive, Bradford, Pennsylvania 16701.
In the age of COVID, it would be prudent to check the Zippo OFFICIAL WEBSITE for the latest hours and admissions policies BEFORE you visit.
Both Zippo and Case are iconic Pennsylvania brands, recognized around the world for their quality and reliability.
But even if you don't own either a Zippo lighter or a Case knife, I still think you'll find the Zippo/Case Museum in Bradford an enjoyable and educational place to spend an hour or two.
---
Nearby Attractions
The Marilla Bridges Trail is a gorgeous 1-mile loop trail around the Marilla Reservoir near Bradford.
This crushed limestone trail offers a mostly-flat and picturesque hike through tall pines and mixed hardwoods surrounding the reservoir.
---
Kinzua Bridge State Park in McKean County is home to what was once the longest and tallest railway bridge in the entire world – The Kinzua Viaduct.
The most exciting trail at the park is certainly the 600 foot long journey to the end of the Kinzua Skywalk!
---
Jakes Rocks Overlook is located in the neighboring Warren County portion of the Allegheny National Forest.
---
Rimrock Overlook, also located in Warren County, offers visitors outstanding views of Kinzua Bay and the Allegheny National Forest which surrounds it.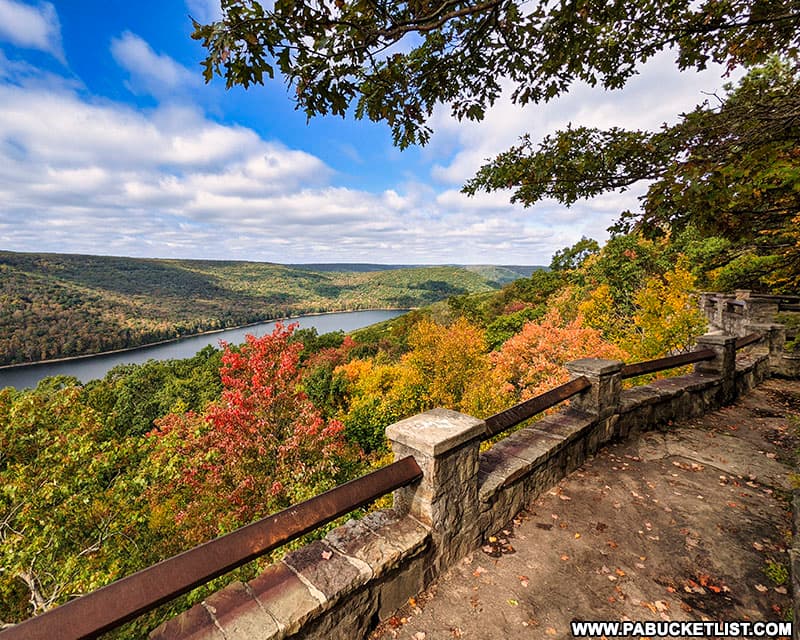 ---
Logan Falls is a great little waterfall tucked away in the Allegheny National Forest, near Marienville.
---
Did you enjoy this article?
If so, be sure to like and follow PA Bucket List on Facebook, Instagram, and/or Pinterest to learn more about the best things to see and do in Pennsylvania!
Click on any of the icons below to get connected to PA Bucket List on social media.
---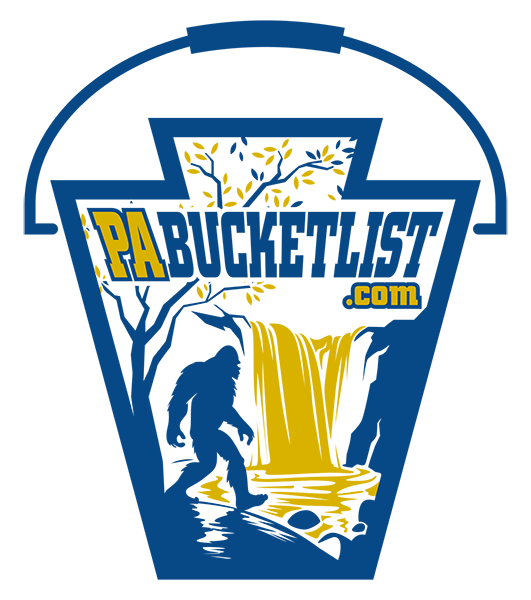 Pennsylvania's Best Travel Blog!