If you've ever wondered what it would be like to spend the night in a "star bubble" in a secluded countryside location, you're in the right place!
I had the opportunity to spend two nights at the Hyview Hideaway vacation rental home near Stillwater (Columbia County), which features, among its many amenities, the use of a star bubble on the side lawn of the home.
So if spending the night stargazing just south of Ricketts Glen State Park intrigues you, read on!
---
What Exactly is a Star Bubble?
In the simplest terms, a star bubble is a large, clear inflatable tent.
I first became aware of these during COVID, when restaurants started using them as a means of staying open while maintaining "social distancing", and now of course you can buy them readily on sites like Amazon.
The clear plastic material the star bubbles are made of makes them perfect for keeping the elements and bugs out, while retaining an unobstructed view of the skies.
You do need a source of power to keep the star bubble inflated, which is no problem at the Hyview Hideaway, courtesy a long extension cord.
And while privacy is obviously not one of the star bubble's strong suits, the secluded location of the Hyview Hideaway makes that a non-issue.
In fact, during the 2 days and nights I stayed there, inquisitive deer were the only "neighbors" I saw.
---
The Farmhouse at Hyview Hideaway
The star bubble is just one of the amenities at your disposal at the Hyview Hideaway; there's an entire farmhouse to use as well!
Built in 1890, the farmhouse has been tastefully updated with many modern conveniences while retaining a rustic character.
I used the kitchen table as my temporary "office" for a few days, and the Wi-Fi was more than adequate to accomplish everything I needed it to do.
The kitchen was equipped every appliance and utensil I could have possibly wanted to use.
The wrap-around deck was a great spot for morning coffee.
Upstairs were three bedrooms, each decorated in its own way.
Although I was traveling solo on this trip, if you had kids with you I'm sure they'd enjoy the bunk beds and firefly mural in this bedroom.
The house and star bubble sits on a secluded plot of land surrounded by mature trees and farm fields.
If you're looking for a secluded country getaway that doesn't require a 4WD vehicle to get there, the Hyview Hideaway is a great option.
---
Location and Booking Information
The Hyview Hideaway is located near Stillwater in Columbia County, roughly 15 miles south of Ricketts Glen and 15 miles north of Bloomsburg.
---
For me, this central location put me close to several of my favorite state parks in PA, as well as some new favorite destinations.
The house allows a maximum of seven guests, with an average nightly rate of $235.00.
You can find out ALL the details about spending the night at the Hyview Hideaway and the star bubble on its airbnb listing.
Or if you prefer to use VRBO, the home is listed HERE as well.
I thoroughly enjoyed the opportunity to spend time in a "star bubble" at the Hyview Hideaway, and if you enjoy starry skies and the solitude of a country night, there's a good chance you'll enjoy it too!
---
Nearby Attractions
Exploring the Falls Trail at Ricketts Glen State Park is your guide to hiking the most-famous and most-popular waterfall trail in Pennsylvania, featuring 21 waterfalls!
---
The 20 Best Things to Do at Worlds End State Park is your guide to some of most-enjoyable attractions at this park just north of the Hyview Hideaway.
---
Exploring Concrete City in Luzerne County is your guide to one of PA's most-famous ghost towns, just east of the Hyview Hideaway.
---
Exploring Little Shickshinny Falls in Luzerne County shows you how to find this popular waterfall not far from Concrete City.
---
Did you enjoy this article?
If so, be sure to like and follow PA Bucket List on Facebook, Instagram, and/or Pinterest to learn more about the best things to see and do in Pennsylvania!
Click on any of the icons below to get connected to PA Bucket List on social media.
---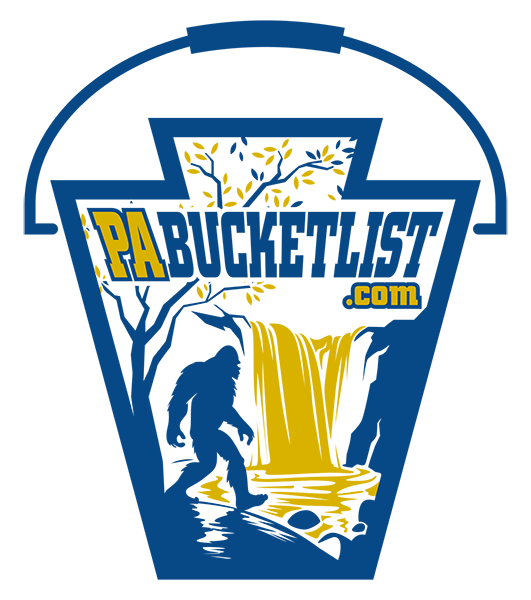 Pennsylvania's Best Travel Blog!