The 100 Mile Yard Sale in Clearfield, Cameron, Elk, and Centre counties is an event I eagerly look forward to every year.
This event is to "pickers", flea market fanatics, and bargain hunters what the Super Bowl is to football fans – part spectacle, part competition, and tons of fun!
The 2022 100 Mile Yard Sale takes place on July 15th and 16th, with headquarters once again located in Karthus (Clearfield County).
This yard sale stretches as far east as Pine Glen and Sinnemahoning and as far west as Weedville and Shawville.
Along the route you'll pass through some of the prettiest countryside in the Keystone State, and that's a big part of the draw to this event.
Since I've attended this event for many years now, I though I'd share with you some "pro tips" for enjoying the 100 Mile Yard Sale, based on my own experiences.
---
Tips for Enjoying the 100 Mile Yard Sale
Tip #1
The first thing you should do, before you even leave home, is to download the free 100 Mile Yard Sale Directory, which lists all the "official" paid participants along the route.
More than just a list, the directory contains maps which zoom in on different areas along the route, making it easier for you to find the yard sales that interest you.
---
Tip #2
Bring plenty of cash – ATMs are few and far between, and most vendors are not set up to process credit cards.
---
Tip #3
Be ready to bargain – almost everything is negotiable, and that's half the fun of it!
---
Tip #4
Drive carefully – you'll encounter people parking and walking along roads, people making abrupt U-turns, and plenty of distracted drivers.
---
Tip #5
Support local businesses – many fire companies, senior centers, and other community organizations sell food, drinks, and merchandise along the route to raise funds for their causes.
---
Tip #6
Stop and enjoy the scenery – the PA Wilds region is beautiful, and you're in the heart of it as you make your way along the 100 Mile Yard Sale route.
---
Tip # 7
Buy it when you see it – don't expect that something as valuable as an "All in the Family" collectible is going to be there if you come back later!
---
Tip #8
Take plenty of pictures – the 100 Mile Yard Sale is as much about sightseeing and people-watching as it is bargain hunting.
---
Tip #9
Be patient – because folks ARE sightseeing and people-watching, expect to encounter "Sunday drivers" and just roll with it.
---
Tip #10
Stop for ice cream – because ice cream makes everything even better!
---
My 100 Mile Yard Sale Strategy
Living in State College, my 100 Mile Yard Sale day typically starts in Snow Shoe, Centre County, and then goes in a big counter-clockwise circle through Pine Glen, Karthus, Sinnemahoning, Driftwood, Benezette, Weedville, Medix Run, Frenchville, and finally Shawville.
No matter where you're coming from or where you start, you'll encounter many "unofficial" yard sales along the way, in neighboring towns and communities not technically on the 100 Mile Yard Sale Route.
I rely less on the directory/map and more on the "does this place look interesting" criteria for stopping.
In addition to great deals, as a "collector" (my family would say hoarder) myself, I'm always looking at how other folks have their own collectibles displayed, which often leads to interesting conversations with some equally-interesting characters.
Lunch is usually at the big park in the center of Karthus.
And then it's off in search of more deals, taking in the sights along the way.
It's not often you see a sword-wielding Grateful Dead bear, but the 100 Mile Yard Sale brings out a special breed of folks.
As a collector of all things 80s rock, I usually come away from the 100 Mile Yard Sale with a large stash of records and cassettes.
And I can never walk away from a kitschy trucker-style hat!
No matter what you collect, or even if you're just looking for a one-of-a-kind road trip, the 100 Mile Yard Sale is an event everyone should experience at least once in their lives!
---
Related Attractions
The 5 Best Roadside Attractions in the Quehanna Wild Area shows you some great pit stops you can make along parts of the 100 Mile Yard Sale, especially if you're making an entire weekend of the event.
---
Exploring the Elk Country Visitor Center in Benezette is your guide to one of the most popular tourist destinations in this part of PA.
---
9 Must-See Attractions in Cameron County is a guide to some of the best things to see and do along this portion of the yard sale route.
---
The 15 Best Elk Viewing Destinations in Pennsylvania will show you where to find the area's most famous residents, with some of the locations mentioned lying directly along the yard sale route!
---
Be sure to check out my PA Antique Stores and Flea Markets page for more "picker's paradises" here in Pennsylvania!
---
Did you enjoy this article?
If so, be sure to like and follow PA Bucket List on Facebook, Instagram, and/or Pinterest to learn more about the best things to see and do in Pennsylvania!
Click on any of the icons below to get connected to PA Bucket List on social media.
---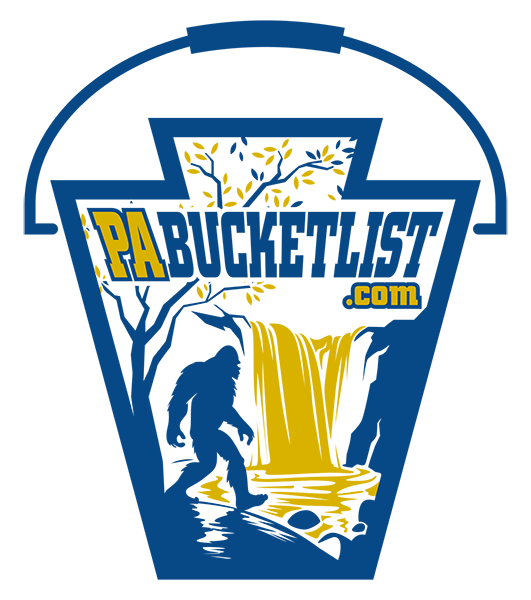 Pennsylvania's Best Travel Blog!