If you're looking for directions to Boggs Run Vista in Clinton County, you're in the right place!
Boggs Run Vista is an off-trail scenic overlook in the Sproul State Forest, and has been called one of the finest vistas in the PA Wilds.
And while the vista is off-trail, it isn't overly difficult to reach, and I'm going to give you all the info you need to find and enjoy the expansive views from Boggs Run Vista.
---
Directions to the Trailhead
The hike to Boggs Run Vista as I'm going to describe it here starts from a trailhead along Grugan Hollow Road, a state forest road in reasonably good condition as of October 2022.
I accessed Grugan Hollow Road at its intersection with Route 120 (GPS coordinates 41.26707, -77.59630), 5 miles south of Hyner View State Park.
You're going to follow Grugan Hollow Road for 7 miles, passing several roadside scenic overlooks on the way to the Boggs Run Vista trailhead.
After following Grugan Hollow Road 3.2 miles, you'll pass Green Run Vista, a roadside overlook which is definitely worth a quick stop and a few photos.
You'll find Green Run Vista at GPS coordinates 41.28482, -77.63165.
Proceed another 2 miles and you'll encounter Kendig Point Vista, a partially-overgrown roadside vista.
You'll find Kendig Point Vista at GPS coordinates 41.29422, -77.65386.
A half-mile further and you'll encounter a third roadside overlook, which I'm calling "No-Name Vista" here because the sign was missing when I visited!
You'll encounter "No-Name Vista" at GPS coordinates 41.29366, -77.66327.
1.5 miles past the "No-Name Vista", you'll arrive at the trailhead for the hike to Boggs Run Vista, where an unimproved forest road bears north off of Grugan Hollow Road (GPS coordinates 41.29532, -77.68959).
While there is no official signage here, as of October 2022 a tree located next to the parking area (pictured below) was blazed with several colors of paint.
---
The Hike to Boggs Run Vista
The hike to Boggs Run Vista can be broken down into two parts, with the total length of the hike being 1.5 miles one-way (3 miles out-and-back).
The first part of the hike follows the unimproved forest road for 1 mile.
The second part of the hike requires you to bear left/northwest and hike through open woods along a ridge for 0.5 miles.
As you near Boggs Run Vista, you'll start descending towards a point, and you'll see a primitive campsite just before you reach the vista, at GPS coordinates 41.31271, -77.70300.
My advice is to plug both the trailhead and vista coordinates into your favorite hiking app or GPS unit, and then download the offline version of that map before you head out on this trip, so that even if you lose cell signal, you'll still have GPS signal and can easily navigate to/from the vista.
And once you DO reach the vista – ENJOY!
This truly is one of the most spectacular vistas in the PA Wilds region of the Keystone State.
When you've had your fill of the vista, simply backtrack to the trailhead along Grugan Hollow Road.
---
Nearby Attractions
Hyner View State Park is a 6 acre mountaintop park, home to one of the most famous vistas in central PA.
---
Kettle Creek State Park is another outstanding Clinton County state park, 17 miles to the west of Hyner View.
---
Round Island Run Falls is located in western Clinton County, and offers hikers the chance to see a fantastic waterfall and elk along the trail!
---
The Piper Aviation Museum in Lock Haven honors the legacy of the Piper Aircraft Corporation, which designed and manufactured aircraft in Clinton County, PA between 1937 and 1984.
---
Did you enjoy this article?
If so, be sure to like and follow PA Bucket List on Facebook, Instagram, and/or Pinterest to stay up-to-date on my latest write-ups about the best things to see and do in Pennsylvania!
Click on any of the icons below to get connected to PA Bucket List on social media.
---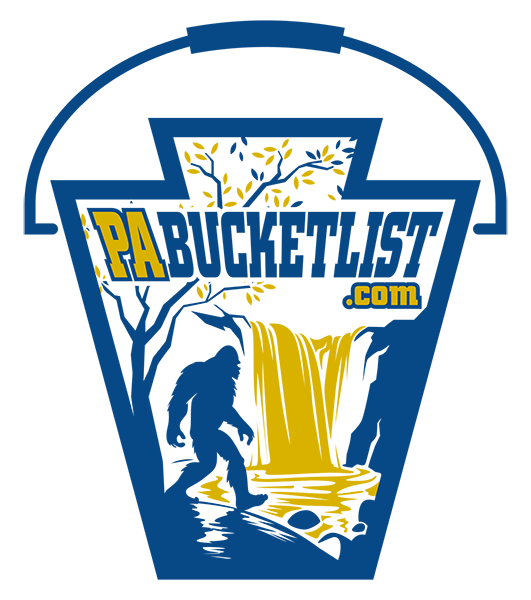 Pennsylvania's Best Travel Blog!