Kettle Creek State Park is a remarkable 1,793 acre oasis situated in the Kettle Creek Valley and surrounded by the Sproul State Forest in Clinton County.
At the heart of the park lies Kettle Creek Reservoir, a 167 acre / 2.2 mile-long lake formed by the construction of the Alvin Bush Dam as a flood control project and completed in 1962.
---
How to Find Kettle Creek State Park
Kettle Creek State Park is located approximately 12 miles northwest of Renovo in Clinton County.
From Route 120 west of Renovo, turn onto Kettle Creek Road and follow it 7 miles to the park.
---
History of Kettle Creek State Park
The original portions of the park were built by the Civilian Conservation Corps in the late 1930s near the present-day lower campground, which backs to Kettle Creek.
In 1962 the US Army Corps of Engineers completed the Alvin Bush Dam as part of a flood control project, and the area above the dam was subsequently developed for recreation.
---
Alvin Bush Dam at Kettle Creek State Park
The Alvin Bush Dam stands at a maximum height of 165 feet above the Kettle Creek stream bed and is 1,350 feet across.
A roadside observation area near the dam provides a panoramic view of the structure, and is also the site of a memorial to the first settlers of European descent to build on this site in 1813.
---
The Best Things to Do at Kettle Creek State Park
Not surprisingly, boating and fishing are two of the most popular pastimes at Kettle Creek State Park.
There are also playgrounds, picnic areas, and some terrific vantage points to watch the resident bald eagles fish for their next meal.
---
Scenic Vistas near Kettle Creek State Park
While technically part of the adjacent Sproul State Forest, Kettle Creek Vista is a popular destination for park visitors.
Turning off of Kettle Creek Road (the main road through the park) near the upper campground will take you on a short drive to Kettle Creek Vista, as well as two other roadside scenic overlooks along the way.
The first roadside overlook you'll pass is Sugar Camp Vista, an eastern view.
This will be followed by Cooks Run Vista, a western view.
Finally, you'll reach the turn-off for Kettle Creek Vista.
Follow this road for a quarter-mile and the road dead-ends at the overlook.
The view from Kettle Creek Vista is particularly exceptional in the fall.
Kettle Creek Vista also allows for a panoramic view of the Alvin Bush Dam and the Kettle Creek Reservoir behind it.
---
Fall Foliage at Kettle Creek State Park
Kettle Creek State Park is an excellent fall foliage destination in central Pennsylvania.
You'll find awesome fall foliage views near the lower campground, right along Kettle Creek.
The stillness of the water on Kettle Creek lends itself to excellent fall foliage reflections.
Even the drive into the park is scenic in October!
Nearby Attractions
The 20 Best Scenic Overlooks in PA Elk Country will introduce you to plenty of additional scenic overlooks in the vicinity of Kettle Creek State Park.
---
Hyner View State Park, a mere 17 miles to the east in Clinton County, offers up some of the most famous views in central Pennsylvania.
---
Ole Bull State Park in Potter County is named in honor of Ole Bornemann Bull, a famous Norwegian violinist who purchased 11,144 acres in Potter County in 1852 and attempted to develop a Norwegian colony there that he dubbed "New Norway".
---
Sinnemahoning State Park is located just west of Kettle Creek State Park, in Cameron and Potter counties.
---
Yost Run Falls in the Sproul State Forest is a picturesque spot in neighboring Centre County.
---
Ridge Road in neighboring Cameron County is home to six scenic roadside vistas within a three mile stretch of road!
---
Austin Dam Memorial Park in neighboring Potter County is the site of the second-deadliest flood in Pennsylvania history.
---
The Fred Woods Trail in Cameron County is one of the most famous hikes in the PA Wilds for a reason – two outstanding vistas and a boulder maze that has to be seen to be believed!
---
Did you enjoy this article?
If so, be sure to like and follow PA Bucket List on Facebook, Instagram, and/or Pinterest to stay up-to-date on my latest write-ups about the best things to see and do in Pennsylvania!
Click on any of the icons below to get connected to PA Bucket List on social media.
---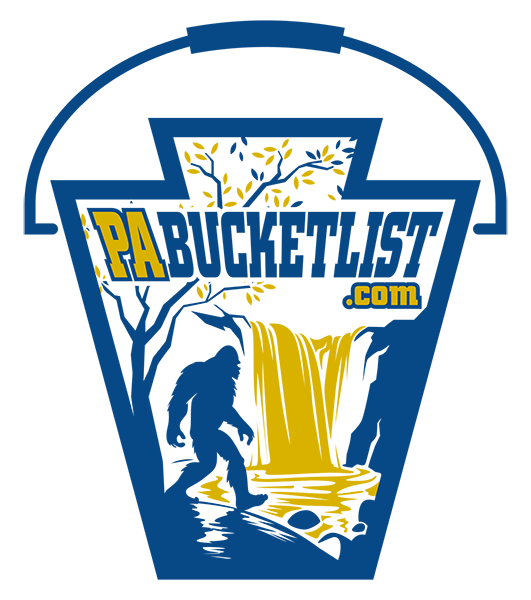 Pennsylvania's Best Travel Blog!