Sinnemahoning State Park is a long, narrow park that includes lands on both sides of First Fork Sinnemahoning Creek – a major tributary to the Sinnemahoning Creek.
Sinnemahoning State Park encompasses 1,910 acres of magnificent scenery and outstanding wildlife habitat, and spans from Cameron County in the south to Potter County in the north.
Access Sinnemahoning State Park from Route 872 at various entrances along this north-south highway, with the closest small towns being Sinnemahoning to the south and Austin to the north.
---
The Best Things to See and Do at Sinnemahoning State Park
1. Fishing at Sinnemahoning State Park
The 145-acre George B. Stevenson Reservoir has fishing for cold water and warm water species, including trout, bass, bluegills, pickerel, perch, crappies, and catfish.
---
2. Boating at Sinnemahoning State Park
Boating is another popular activity at Sinnemahoning State Park, with the typical boat registration/launch permit rules in place here as with any other state park in PA.
---
3. Picnicking at Sinnemahoning State Park
The 40 Maples Day Use Area includes two ADA-accessible pavilions, along with numerous individual picnic tables scattered throughout the area and along the First Fork of Sinnemahoning Creek.
A playground and restrooms are located here as well.
---
4. Wildlife Viewing at Sinnemahoning State Park
Elk, whitetail deer, and eagles can all be spotted at Sinnemahoning State Park and the surrounding State Forests.
---
5. Stevenson Dam Overlook at Sinnemahoning State Park
The view to the north from the breast of Stevenson Dam at Sinnemahoning State Park is outstanding.
The view to the south from the same vantage point isn't too bad either!
---
6. The Arch Tree
The Arch Tree at Sinnemahoning State Park is an interesting natural phenomena, located just south of the park office.
---
7. The Park Office and Wildlife Center
The Sinnemahoning State Park office is a palatial structure reminiscent of a wilderness lodge.
Unfortunately (and almost inexplicably) it is not open on weekends, but if you are lucky enough to visit during the work week, you'll find numerous educational exhibits inside, detailing the history and wildlife of the area.
There is a wealth of information about the logging era in this region of PA, which ultimately lead to these hills and valleys being clearcut and then purchased by the state at fire sale prices with taxpayer dollars, so that they could be replanted and repurposed for the recreational uses we enjoy today.
---
Nearby Attractions
Kettle Creek State Park
Kettle Creek State Park is a remarkable 1,793 acre oasis situated in the Kettle Creek Valley, to the east of Sinnemahoning State Park in Clinton County.
---
Austin Dam Memorial Park
Austin Dam Memorial Park is a beautiful but sobering destination to explore just north of Sinnemahoning State Park, with trails through the towering ruins of the dam providing an up-close look at what caused the second-deadliest flood in Pennsylvania history.
---
Ridge Road Vistas in the Elk State Forest
I liken Ridge Road in the Elk State Forest to a shorter version of Skyline Drive in Virginia – mile after mile of gorgeous roadside vistas.
---
Bucktail Overlook
Bucktail Overlook, AKA "The Top of the World", is one of many PA Elk Country scenic overlooks located close to Sinnemahoning State Park.
---
Fred Woods Trail
The Fred Woods Trail in the Elk State Forest is a 4.57 mile-long hike that takes you past two fantastic vistas, as well as one of Pennsylvania's finest rock formations.
---
Did you enjoy this article?
If so, be sure to like and follow PA Bucket List on Facebook, Instagram, and/or Pinterest to stay up-to-date on my latest write-ups about the best things to see and do in Pennsylvania.
Click on any of the icons below to get connected to PA Bucket List on social media!
---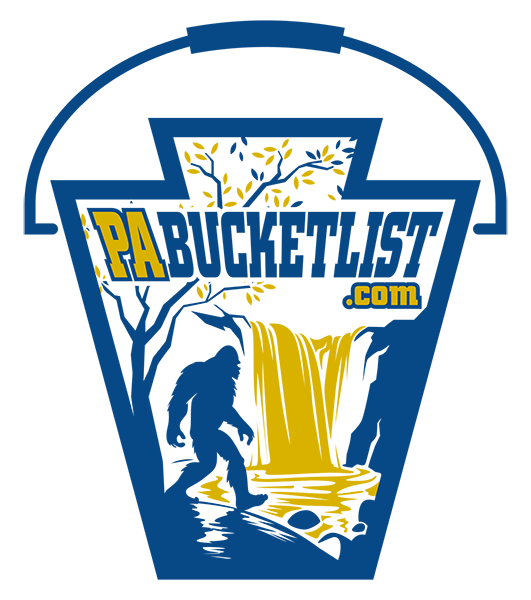 Pennsylvania's Best Travel Blog!