Buchanan's Birthplace State Park is home to a large pyramid that marks the birthplace of the James Buchanan, 15th President of the United States.
Located near Cove Gap in Franklin County, this 18 acre park has 2 picnic pavilions and a few picnic tables, but the dominant feature is the 31 foot-tall pyramid that marks the spot where James Buchanan's early childhood cabin once stood.
---
Buchanan's Birthplace
In 1789, James Buchanan's father purchased Tom's Trading Place, a busy trading post on what was then the western Pennsylvania frontier.
He renamed it Stony Batter, after the Buchanan family home in Ulster, Ireland.
James Buchanan was born at Stoney Batter in 1791, and he lived there until age 6 when his father bought a general store in nearby Mercersburg.
Buchanan graduated from Dickinson College in nearby Carlisle, became a lawyer, and eventually a politician.
He became President in the years leading up to the Civil War, was succeeded by Abraham Lincoln, and passed away at his home in Lancaster, PA in 1868.
---
The Pyramid-Shaped Monument at Buchanan's Birthplace State Park
The pyramid-shaped monument was funded by Buchanan's niece Harriet Lane Johnston, and was constructed of local stone that was transported to the construction site by a temporary railroad.
Construction took 35 laborers two months to complete, and the project was finished on November 15, 1907.
The base of the pyramid is 38 feet square and the pyramid is 31 feet high.
These simple words inscribed on a granite tablet at the front of the monument are the only markings on the pyramid.
This historic site was donated to the state by the trust of Harriet Lane Johnston in 1911, becoming the first private land donation in Pennsylvania to be turned into a state park.
---
Directions to Buchanan's Birthplace State Park
Buchanan's Birthplace State Park is located just off Route 16 in Cove Gap, Franklin County.
If navigating by GPS coordinates, use 39.870079, -77.952623 to navigate to the parking area near the pyramid.
---
Nearby Attractions
Cowans Gap State Park is a fantastic 1,085 acre park located in Fulton County (with a small portion extending into neighboring Franklin County as well).
At the heart of this "park in the valley" lies 42-acre Cowans Gap Lake, built by the Civilian Conservation Corps in the mid 1930's.
---
Big Mountain Overlook is one of the most impressive and most popular scenic overlooks in the Buchanan State Forest.
---
The Abandoned Pennsylvania Turnpike, quite possibly the most unique bike trail in all of Pennsylvania, spans portions of Bedford and Fulton counties.
---
The 7 Best Scenic Overlooks in the Buchanan State Forest is your guide to discovering the most sensational scenic vistas in Bedford, Fulton, and Franklin counties, along Pennsylvania's southern border.
---
The Abandoned South Penn Railroad Aqueduct in Fulton County is a 140 year-old, perfectly-preserved remnant of a railroad that never was.
---
The abandoned Sideling Hill POW Camp in Fulton County was used to house German prisoners of war after the Nazis surrendered in May, 1945.
---
Did you enjoy this article?
If so, be sure to like and follow PA Bucket List on Facebook, Instagram, and/or Pinterest to stay up-to-date on my latest write-ups about the best things to see and do in Pennsylvania!
Click on any of the icons below to get connected to PA Bucket List on social media.
---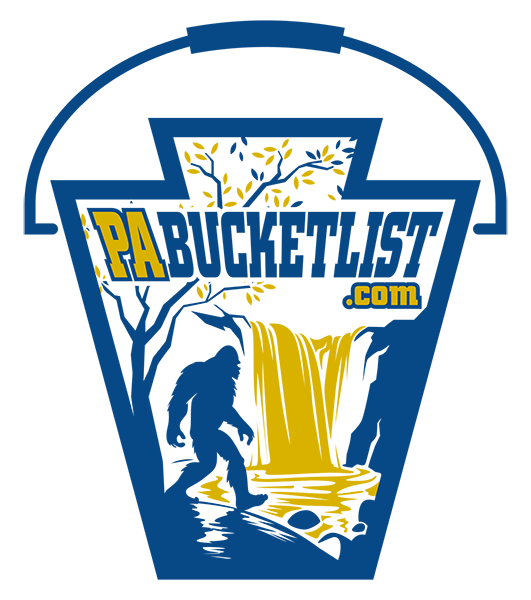 Pennsylvania's Best Travel Blog!